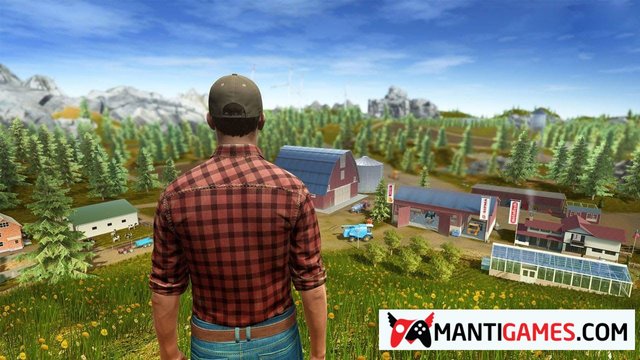 Hello everyone! How are you doing? It's nice to see all of you again. For anyone who is looking for something fun to do, Manti Games is here to give you all the best free online games ever. We collect all the new browser games on the Internet, and you can play them all on PC browser without downloading. Especially we highly recommend you to try simulation games on our website. You will soon find them fascinating and addictive. In case you don't want to spend time choosing some good games to play, we have made a list of the top 5 best simulation games of 2018 on our website. Shall we start? Turn on your computer and explore a fantastic world of simulation games!
» For more information: https://www.mantigames.com/simulation-games/
Russian Car Driver
Talking about Russia, what is the first thing appearing in your mind? We all know that there are a lot of strange things happening in Russia every day. Maybe one of the strangest things in this country is their driving style. The drivers in Russia seem to be the bravest men in the world since it's a bit dangerous driving on the streets here. If you want to see how Russian drive in their country, Russian Car Driver is the most appropriate simulation game for you.
In this game, you drive ZIL 130 - a legendary truck. Playing this game, you will understand why the Russian drivers are great. Controlling this "beast" is not easy. It may take a long time to drive the truck as you want. Try to overcome all the different challenges in all the six game modes. The detailed 3D graphics of the game are outstanding. The great thing about the game is that you can enjoy the beautiful landscape of Russia. This game is developed to play on the PC browser so that you can play it online for free right now.
» To see more, click this link: https://www.quora.com/profile/Online-Games-At-MantiGames/Posts/Best-Collection-of-Free-Online-Simulation-Games-You-Should-Never-Miss
Cat Simulator: Kitty
Cats and dogs are our best friends. They are all cute, but for some people, they feel cats are more awesome. But who is more adorable than cats? The only answer is the kittens. If you are a cat lover, don't miss this game. In the game, there are various breeds of kittens for you to choose from. Living in a big house is cool, but it will soon get boring. The kitty wants to go outside and do whatever it wants. Destroy things or scratch carpets to earn coins! When you have enough coins, buy the cat a new house.
You won't feel bored playing this game since you can explore seven different houses. To complete a level, you have to pass several quests. One more interesting thing about this simulation game is that you can unlock new cats and buy them new hats. The kitten is really cute with the hats. The game support not only English but also Portuguese, Spanish and Russian. The game control is easy so you won't get annoyed. Try the game now right on your PC browser. Our website is the best place to play this free online simulation game.
» To know more, click this link: https://about.me/topsimulationgames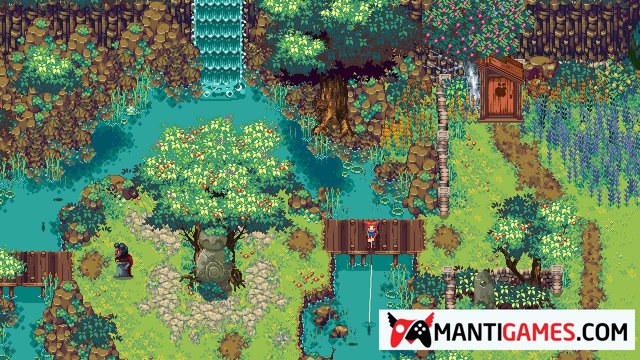 Bartender: The Right Mix
Do you know someone who is working as a bartender? Bartenders formulate and serve alcoholic as well as other beverages in bars or parties. No one can deny that they are an essential part of all the hottest parties. Someone may think that what they do every day is so simple and anyone of us can do it without training. They are dead wrong. If you don't agree, try Bartender: Right Mix now. This free online simulation game will prove you that being a good bartender is not a piece of cake.
In this game, you will have to mix different spirits and juices to make the best drink ever. You are the one who will try what you have made. Vodka, Whiskey, Gin, orange juice, lemon, ice and more are available for you to use. Be careful because if you shake the drink for too long, you will have to suffer a terrifying consequence. The wrong mix is dangerous as it can make you be sick or even die. Now you can play this free online game on PC browser.
» Check out here: https://www.mindtalk.com/channel/pcgamer/post/top-best-simulation-games-you-should-never-ignore-1070297360153710905.html
Burger Restaurant Express
Do you know that burger is one of the most popular food in the world? We love burgers. Burger is love; burger is life. Thousand of fast food restaurants become successful thanks to selling burgers. Burger King or McDonald's may be the greatest in this food industry. But have you ever wonder how restaurants run their business? If you want to try running your own burger restaurant, Burger Restaurant Express is the best choice for you. In the game, you have to make hamburgers and serve them to the customers.
Have you ever tried making a burger at home? This game will teach you how to make a perfect burger. Freshly made bread and perfectly fried beef meat are really important. You also have to serve salad to customers. If you don't work fast, you will lose money. The number of customers will increase so you have to improve your cooking skill. Don't fry meat for too long or it will be burnt, and you have to throw it away. This cool simulation game is free to play online on any PC or mobile browser.
» See more here: https://ok.ru/profile/572518499420/statuses/68671260865884
Real Flight Simulator 2
We bet that someone from us has dreamt to become a pilot for at least once. But life is hard, and it's not easy to make every dream come true, right? But in the world of games, you can become anyone and do whatever you want. Real Flight Simulator 2 is the game that can help you fly an airplane. In this game, you can choose from many different planes such as Grumman Duck or Apache Helicopter. There are also two airports for you to land. The game control is a bit complicated as you have to use many controls. Well, flying a plane is not easy but this may be the most interesting thing about this game. Try the game and show everyone that you are a gifted pilot. This new sequel of Real Flight Simulator is free for you to play online. You can try this incredible simulation game on your PC or mobile now.
What do you think about of list of top 5 best free online simulation games? Have you turned on your computer and try the games? If you don't, do it now because we're about to give you more game to play.