Hello everyone!
About a week ago, I was looking through #steemsilvergold, and happened upon a post by @summertooth regarding a one ounce bar he had found at a Portland, Oregon coin show. It got me curious, so I clicked on his link to Bison Bullion.
Next thing I knew, I had ordered this: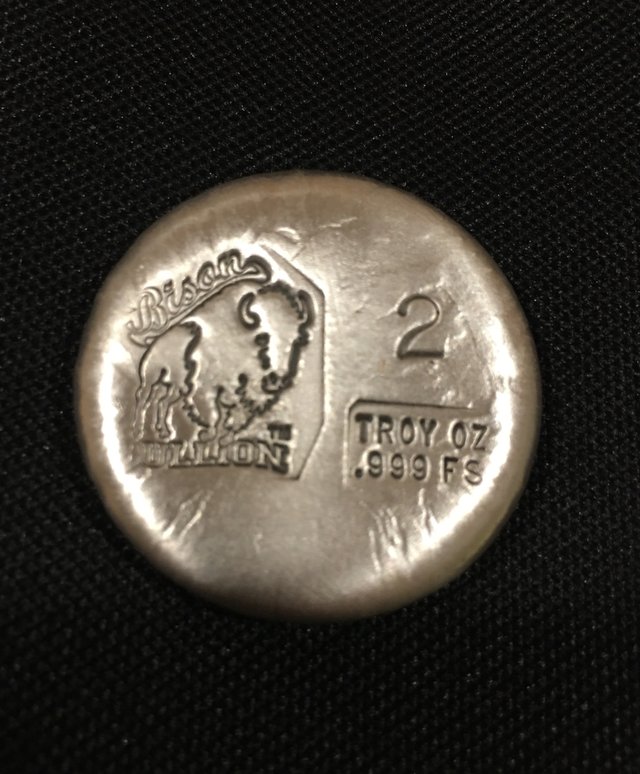 This is one of their hand poured 2 Troy Ounce .999 fine silver Bison Bullion rounds. If you've read any of my posts, you know I have this thing for buffalos, aka bison. This was right up my alley and unusual as well. I've never purchased hand poured before, and was excited to add something new to my stack! Plus, no two will ever be the same.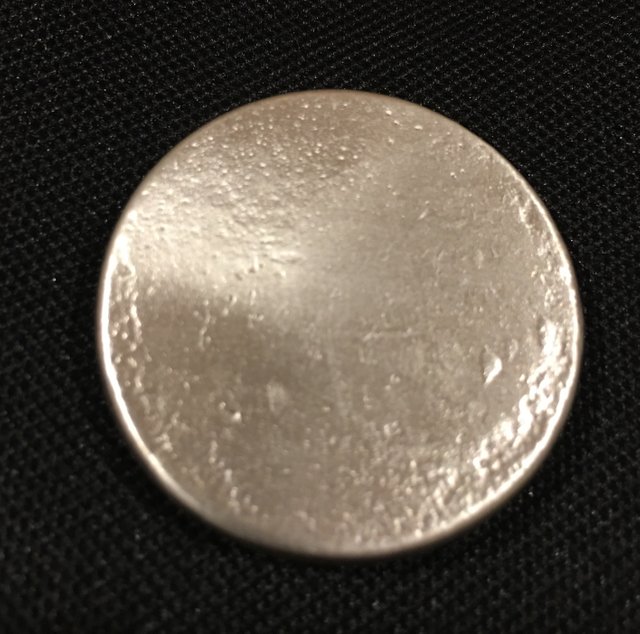 While the back is somewhat plain, it really isn't as it has texture unique to this particular round.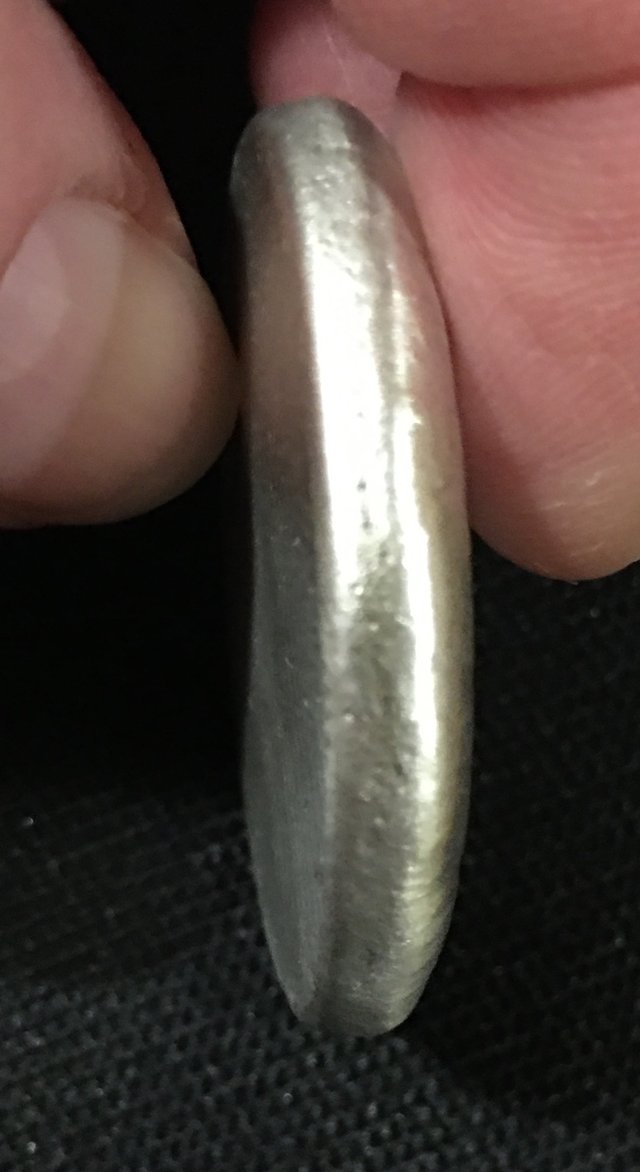 This sides have this nicely soft rounded edge.
Bison Bullion is located in Keaney, Nebraska. I read their 'get to know us' page and they are a foundry not a mint. They take pride in not offering mass produced bullion like a mint does. They say that they use old world methods and produce their molds in house. The methods are labor intensive, as I imagine they might be. I might just be hooked!
I also purchased a one ounce bar for my husband that I was going to give him for Christmas, but when I saw mine and his, I couldn't wait. Santa came extra early for him. Good thing he's a good boy!
Thanks for stopping by and please leave comments below on what you think!
Have a wonderful evening😎