Most of the info below comes from: https://earlycommemorativecoins.com/
"Commemorative coins were first issued by the United States Mint in 1892 to mark the World's Columbian Exposition. The silver half dollars depicting Christopher Columbus were sold at the expedition for one dollar each. In subsequent years, the US Mint would continue the tradition of issuing gold and silver commemoratives to honor the important people, places, and events of the country.
Early commemorative coins were issued between the years 1892 and 1954 and have included primarily silver half dollars and gold dollars."
I will show the series "Silver Early Commemoratives". It will be presented in alphabetical order.
All coins weight 12.5g, with 90% silver purity.
The eightieth is a MS65 1920 "Maine" Half Dollar.
"The Maine Centennial Half Dollar was authorized by Congress to celebrate the 100th anniversary of the formation of the state of Maine. At the time of release there was a fair amount of criticism leveled at the design, which was based on the state arms."
PCGS graded 4,115 1920 "Maine" Half Dollars, with 1,018 as MS65 and 586 above. 50,028 1920 "Maine" were minted in Philadelphia.
Today's price of this coin is around $350.00.
"Designs for the coins were prepared by Anthony Di Francisci, designer of the Peace Dollar. He was enlisted by the Commission of Fine Arts to prepare models based on sketches by Harry H. Cochrane. The obverse features the state arms with the Latin word "Dirigo" meaning "I direct" and "Maine"."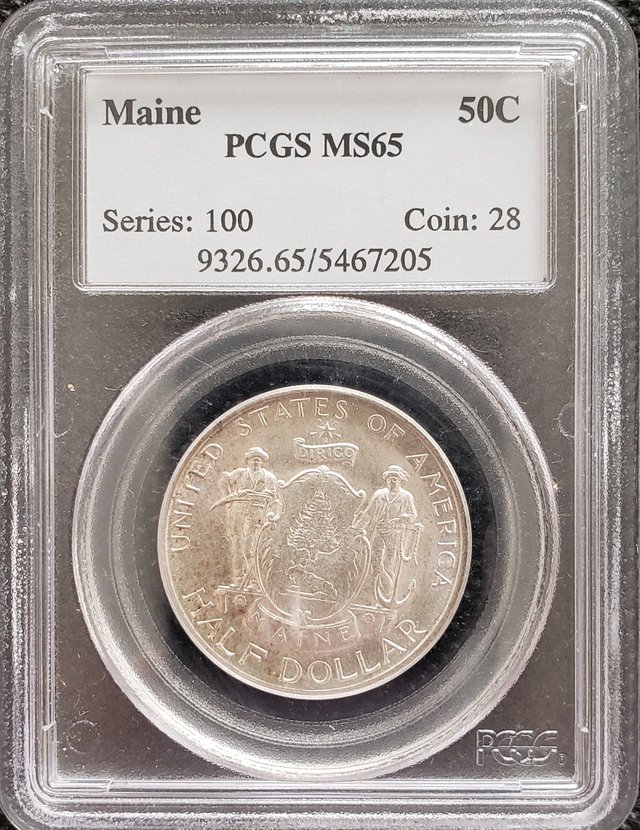 "The reverse of the coin contains a pine wreath with the inscription "Maine Centennial 1820-1920" within."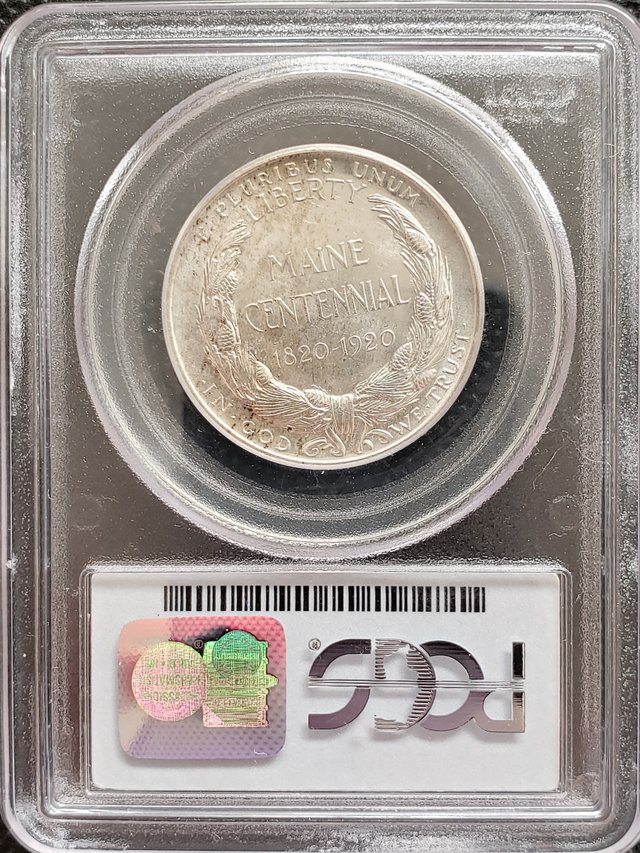 Thank you for reading. Please comment, upvote, resteem and advise me.