# 1009 - German Coins - Part 13
The info below comes from GODE Bayerisches Münzkontor's COA (Certificate of Authenticity) of this coin or from https://en.numista.com/ , or from https://www.wikipedia.org/.
I was rummaging through a box when I found a few German coins. As I haven't posted them yet, let's start a new series about German circulating or commemorative coins.
The thirteenth is a 1935-A 5 Reichsmark "Paul von Hindenburg".
This coin weights 13.889g , with silver purity of 90% and Uncirculated finish. Its mintage was 19,324,843 units.
It was a standard circulating coin.
It was minted by the Berlin Mint.
On the edge is written "Gemeinnutz geht vor Eigennutz", that means "Common good takes priority over self-interest".
The obverse shows an Imperial Eagle with the value below.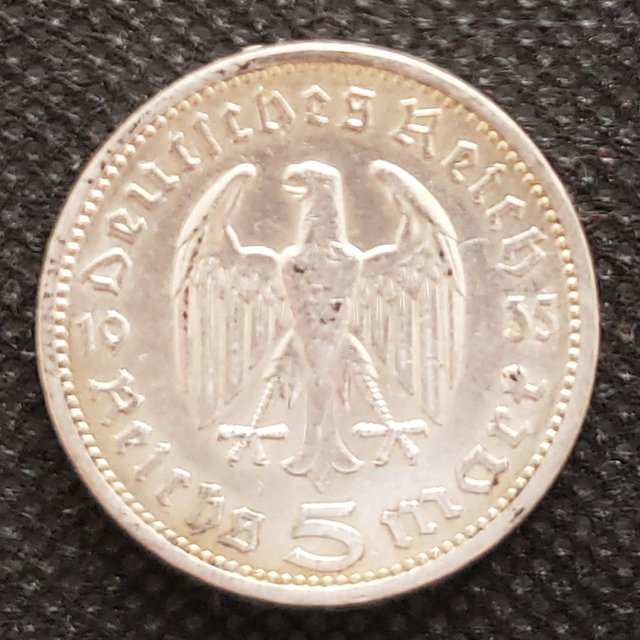 The reverse shows the portrait of Paul von Hindenburg (1847-1934). As a candidate for the right-wing parties, Hindenburg was elected President of the Empire after Ebert's death. Committed to the monarchy, Hindenburg met the democratic-parliamentary system with suspicion and advocated a presidential regime. After the failure of various cabinets, he was unable to prevent the national socialists from seizing power and in 1933 appointed Hitler as Chancellor of the Empire.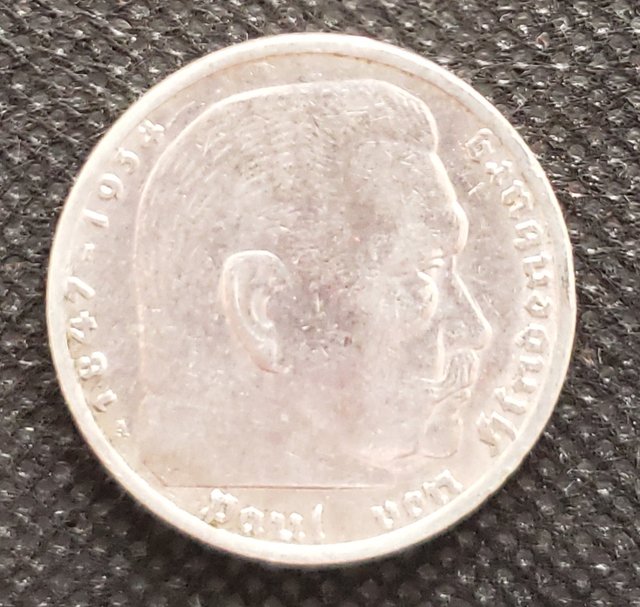 Thank you for reading. Please comment, upvote, resteem and advise me.