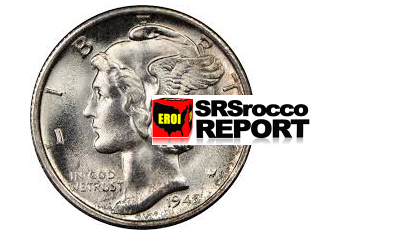 Silver may be one of the best opportunities today.
When it comes to SILVER, the idea, for many, is not to have a great investment that returns fast profits. But to have something to protect your wealth in the longer term, for when inflation goes berserk - when the value of the dollar falls, and the price of silver increases (in terms of lesser-valued dollars).
Many experts believe we are nearing a recession, or a crash, or a collapse, or a reset, or some type of global financial crisis. And when it comes, the prices of gold and silver might skyrocket. Many also believe that silver could increase in value more than gold, percentage wise.
For example, silver might increase 400% while gold increases 300%. That would imply a silver price increasing from about $15 to $60, while gold rises from about $1275 to $3825.
None of this is certain, and THIS IS NOT FINANCIAL ADVICE. You should do your own research and decide if buying silver or gold is right for you.
Silver Investment Demand Surged Higher Than Industry Forecast: That's the headline on SRS Rocco Report.
https://srsroccoreport.com/silver-investment-demand-surged-higher-than-industry-forecast/