FINALLY!!!!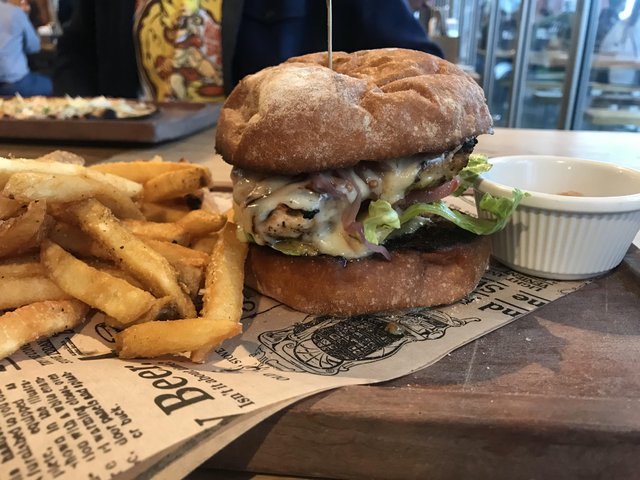 Burger
We are out! At a bar. Seeing bands. But.... food was consumed first. 🍔
The beauty above is from a spot inside Seattle's Pike Place Market called Old Stove Brewing Company. You order at the counter and get a number. Then pick one of the many picnic style tables for seating.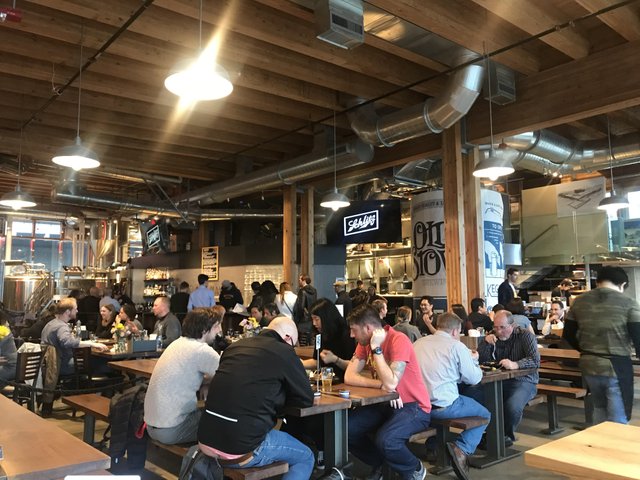 An ass crack is sadly visible in this photo.... 😐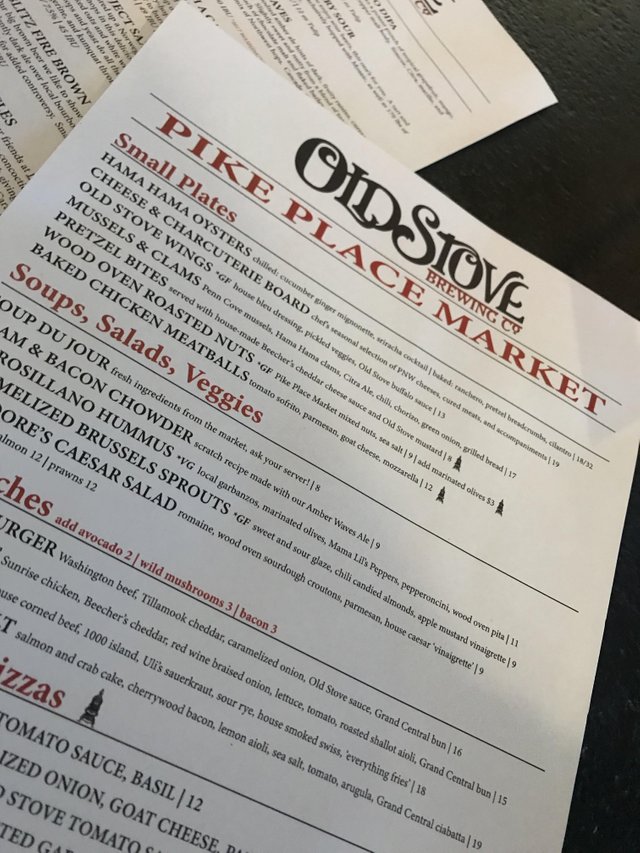 All the eats.
So what is on the burger?!!!! 🍔
Because @thedamus is particularly interested I have tagged that cheeky burger eating bugger here.
The Burger
Sunrise chicken breast
Beecher's cheddar cheese
Red wine braised onion
Lettuce
Tomato
Roasted shallot aioli
On a Grand Central Bakery Potato Bun
YUM
Ok... time for merriment and shenanigans. Off to the PIT! 😂🤣😂🤣
---