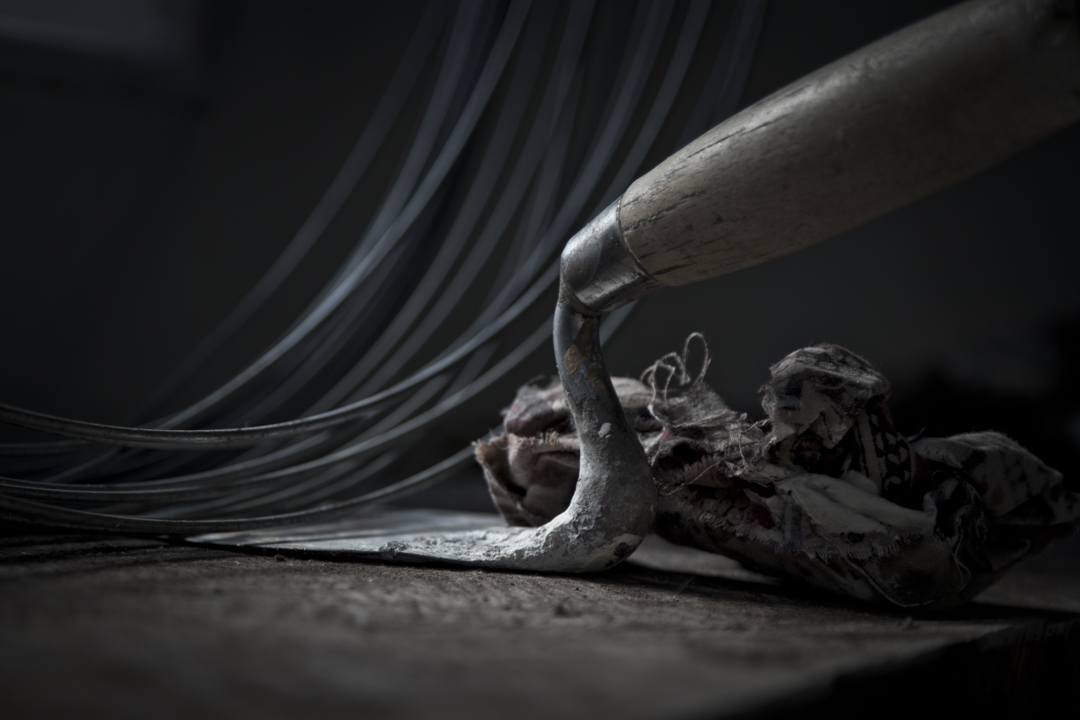 Mto wa Mbu, Tanzania

This week's #showcase-sunday, I will be sharing a post that I wrote about my time I spent in Mto wa Mbu village in Tanzania. We were doing work in a clinic that provided life saving health services to many different surrounding villages in the area. It was a life changing experience for all of us.
Our main group of volunteers was getting split up and going to different areas for the next week and my group was headed to a village named Mto wa Mbu about 120km outside of Arusha. The name "Mto wa Mbu" literally translates to River of Mosquitos.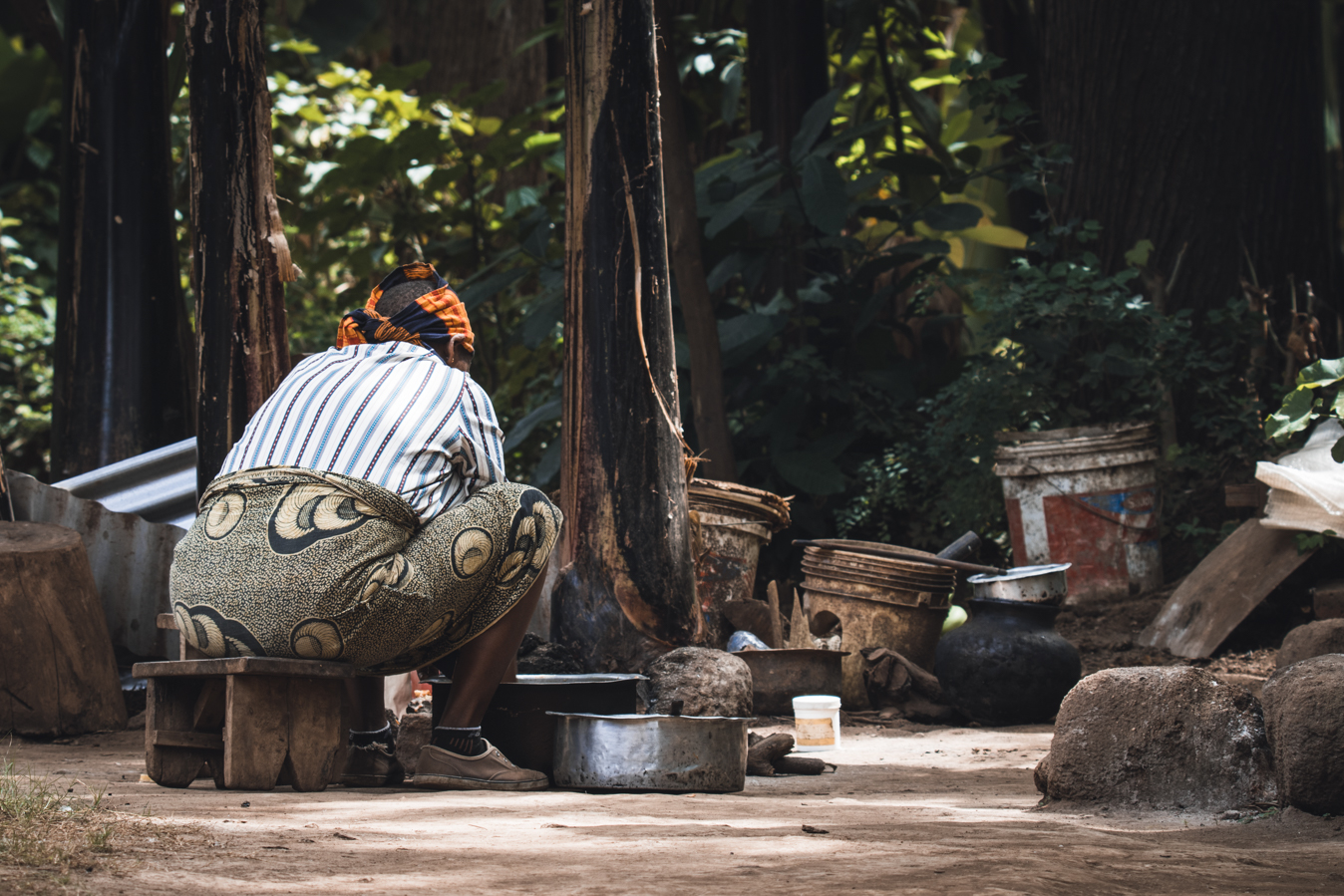 Photo taken by me @derangedvisions
We were going to spend the next week painting in the village clinic and some of the medical students in the group were going to be assisting the doctor and the nurses with the patients that were there. I had no clue of the emotional impact that this area was going to have on me.
It's more than just paint

At first some of the people in the group weren't that excited that they were going to spend the next week painting a clinic, but they weren't prepared to fully understand the reasoning behind the service we were providing this village.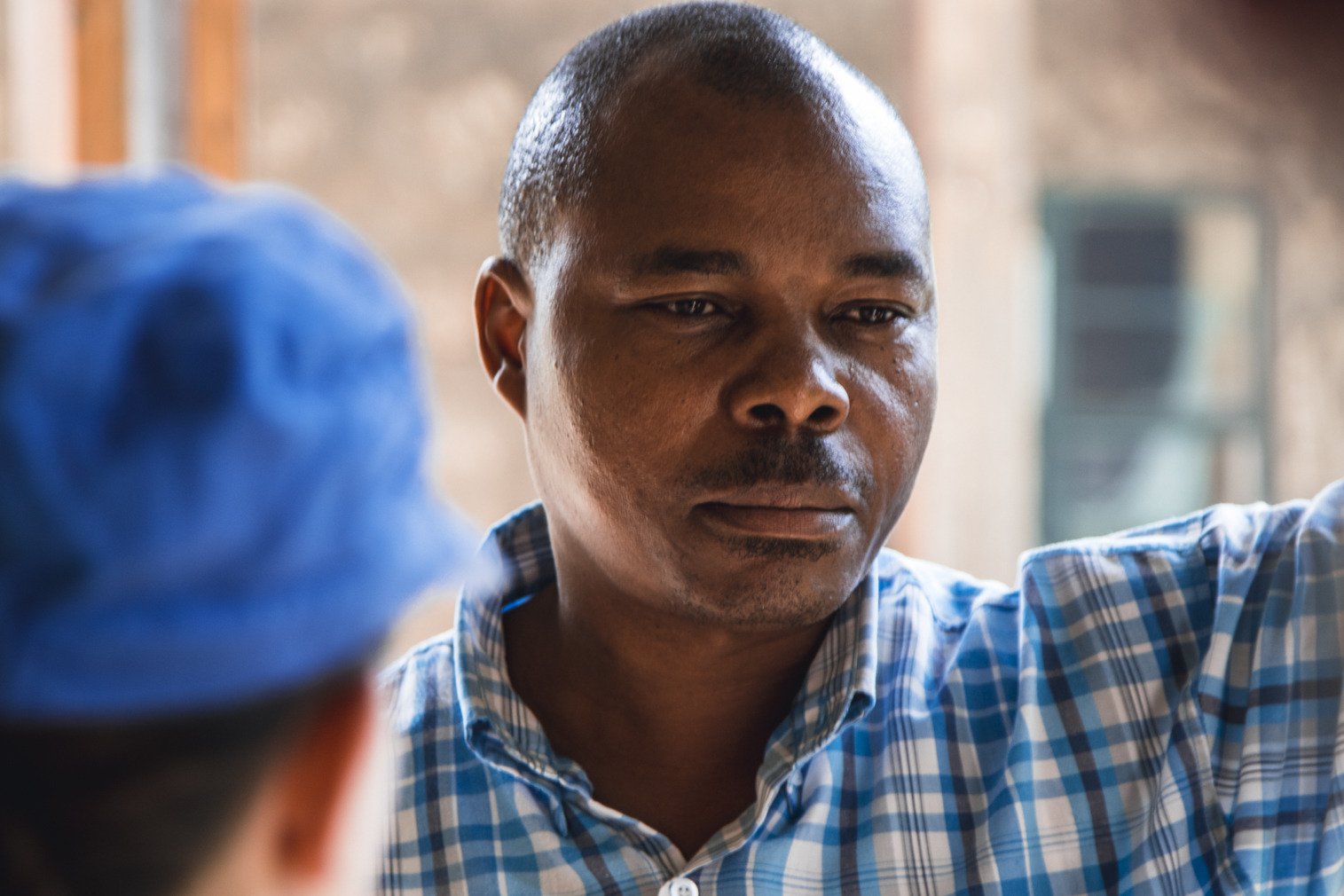 Photo taken by me @derangedvisions
This is Dr. Elisa and he is the one that runs the clinic in Mto wa Mbu. He was one of the nicest and most caring men I have ever met in my life. When I was with him, I could tell that he genuinely cared for each one of the patients that were being treated at the clinic.
Our first day there, he took us on a tour of the clinic and introduced us to the staff. The clinic itself was a series of small buildings with walkways between them. It was a lot bigger than I thought it would be, but I could tell that it was run down and needed some work.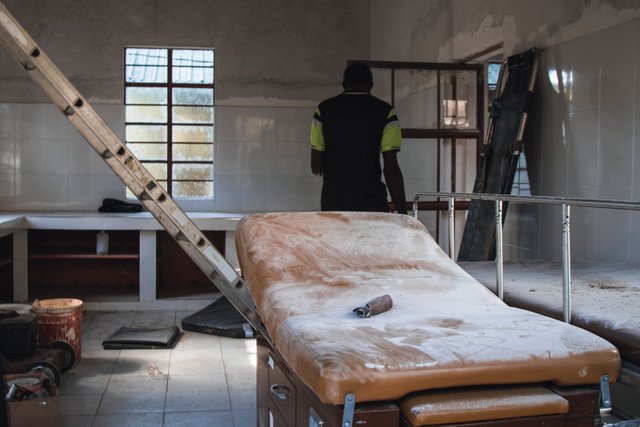 Photo taken by me @derangedvisions
Dr. Elisa brought us to this room here and explained to us that this room was going to be an operating room one day when it was finished and that when it was completed, the clinic would be upgraded to a full fledged hospital.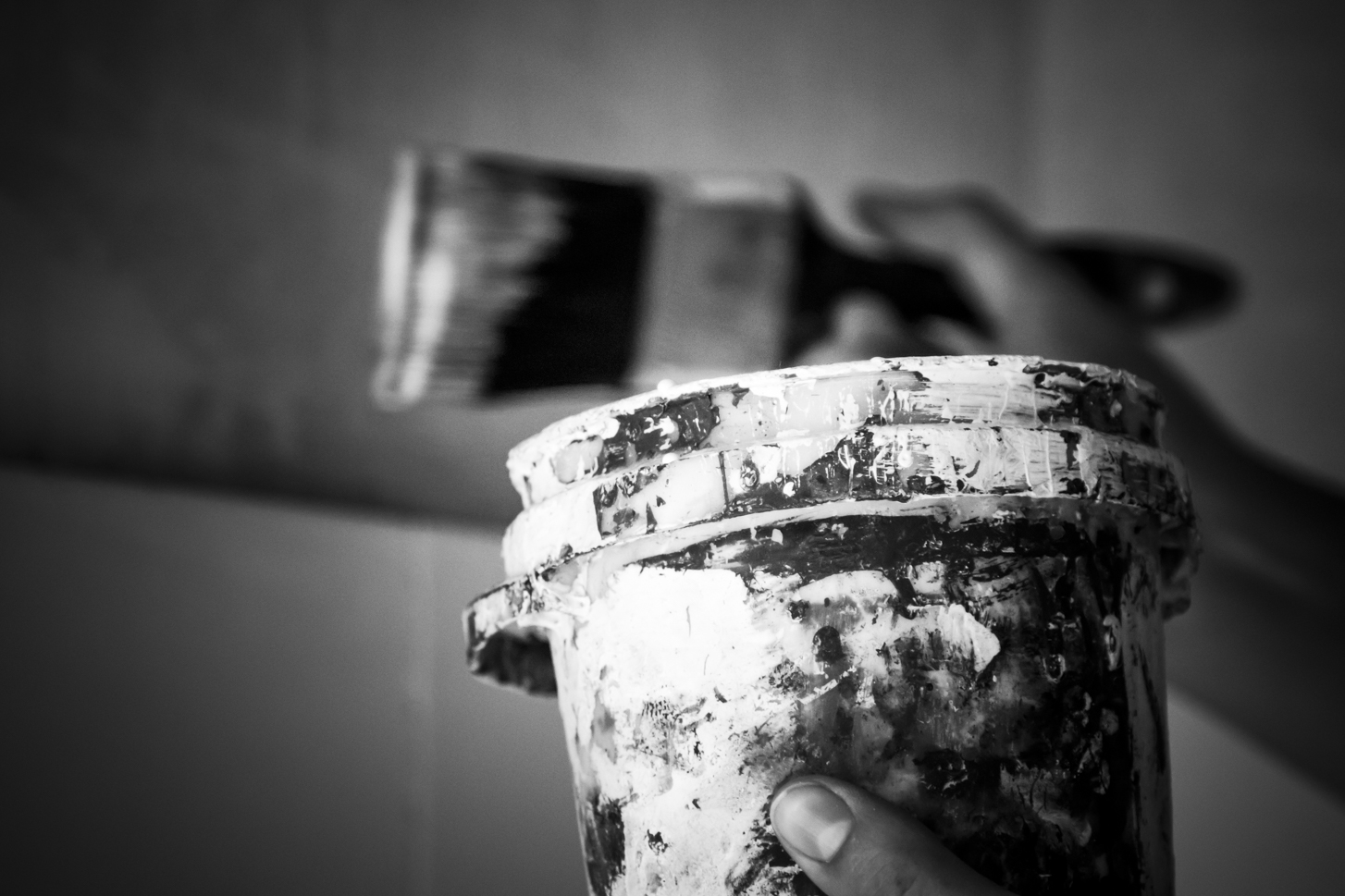 Photo taken by me @derangedvisions
This room and the building that it was in was going to be the main project of ours for the week that we were here. That is when we explained it to the volunteers about the impact that our work was going to have.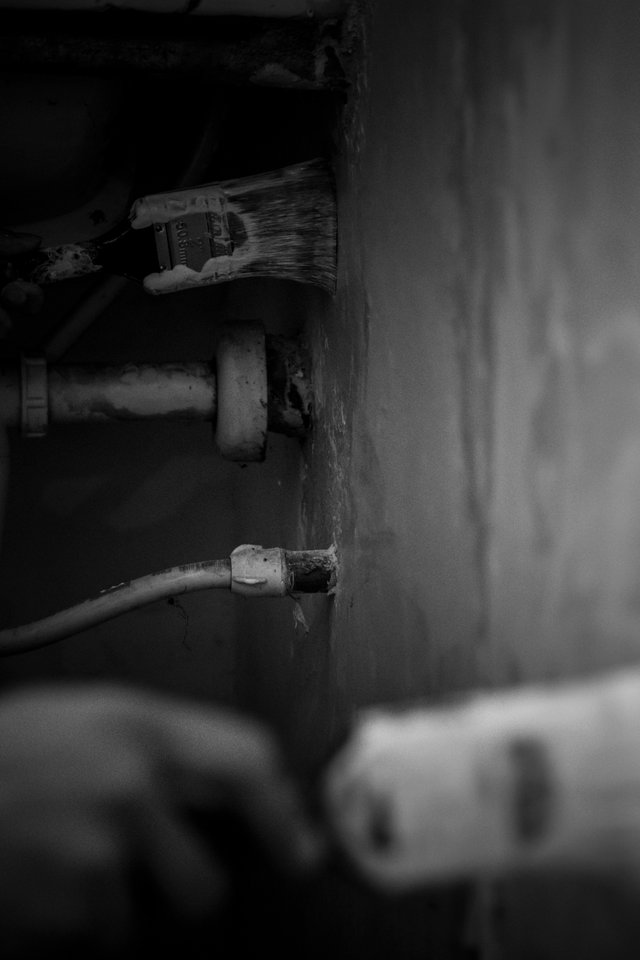 Photo taken by me @derangedvisions
On the surface we were just painting and fixing up this room, but the clinic does not have the funding nor the staff to get this done.
In Tanzania the majority of the doctors stay in the major cities where the hospitals are because that is where the money is. Outside of the bigger cities, they do not have hospitals, and may not even have a clinic like this one.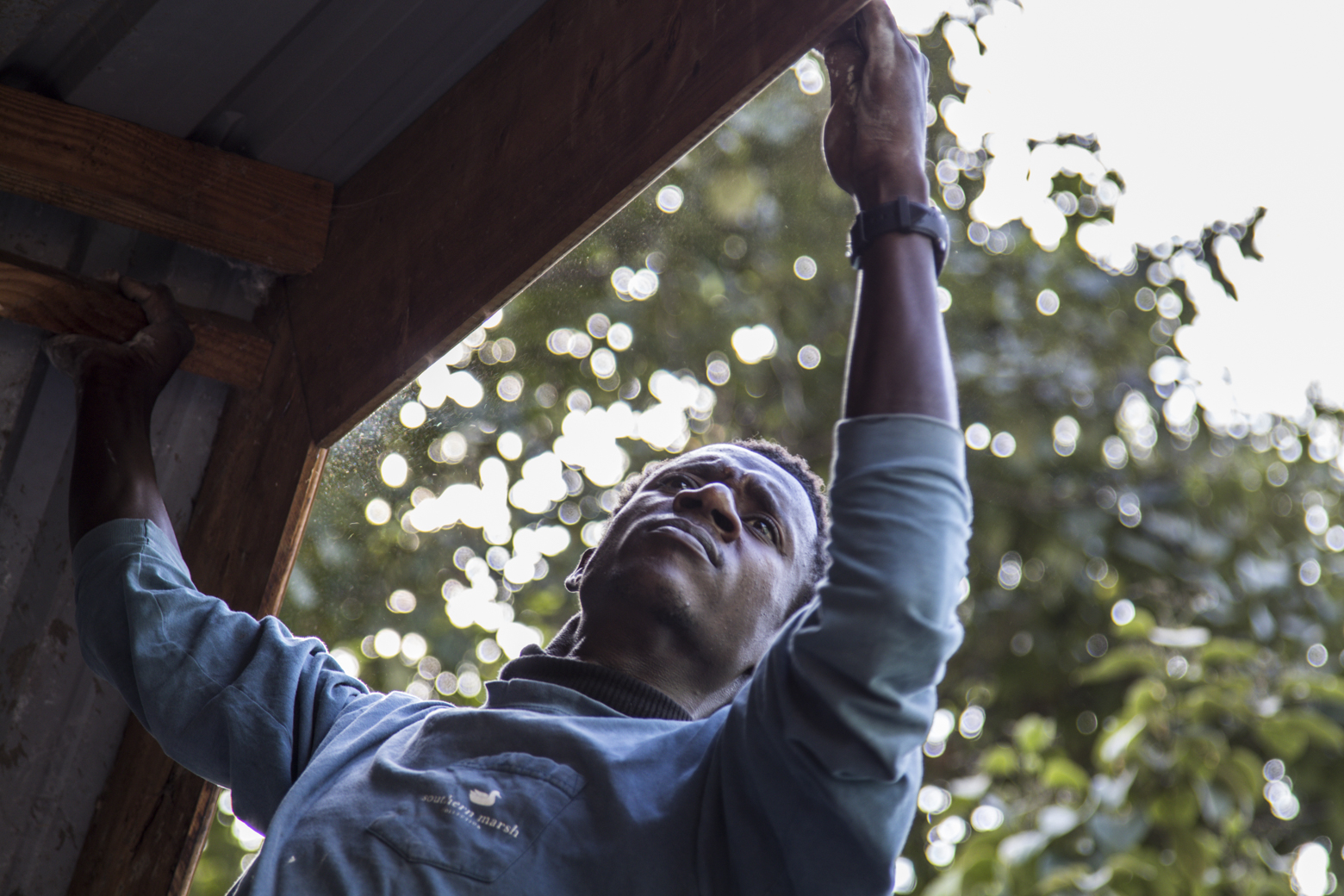 Photo taken by me @derangedvisions
When the operating room is complete and the clinic is upgraded to a full hospital status, it will get more funding and will draw more doctors to the area. Many of the clinics in the smaller villages are run by a nurse or two and they are providing all the medical care to everyone in the area, this leads to undertrained and understaffed facilities.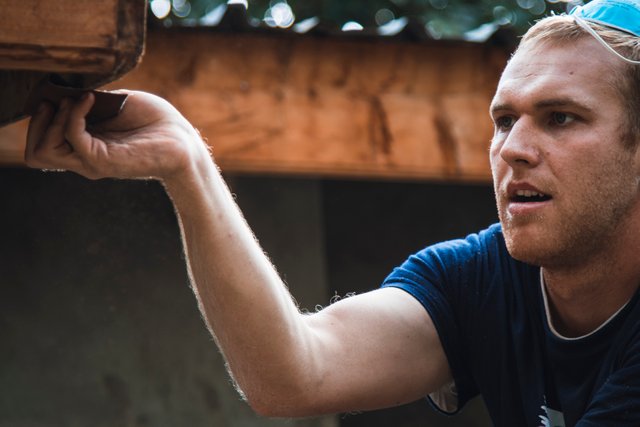 Photo taken by me @derangedvisions
So the work that was completed at the clinic was more than just paint. It was securing a future for the people of Mto wa Mbu and the surrounding areas so that they would have access to better health care. Service work can have a huge impact on an area for a long time after you are gone.
Stories of the people

With this clinic being the only one in the area, it is a huge sacrifice for the people of the area to come to the clinic for help. Many people wait until their sickness has progressed very far before seeking treatment because going to the clinic is usually a full day or two of walking. When you are trying to make ends meet, taking any time off to go to seek medical attention for a week or two is a huge blow to the finances.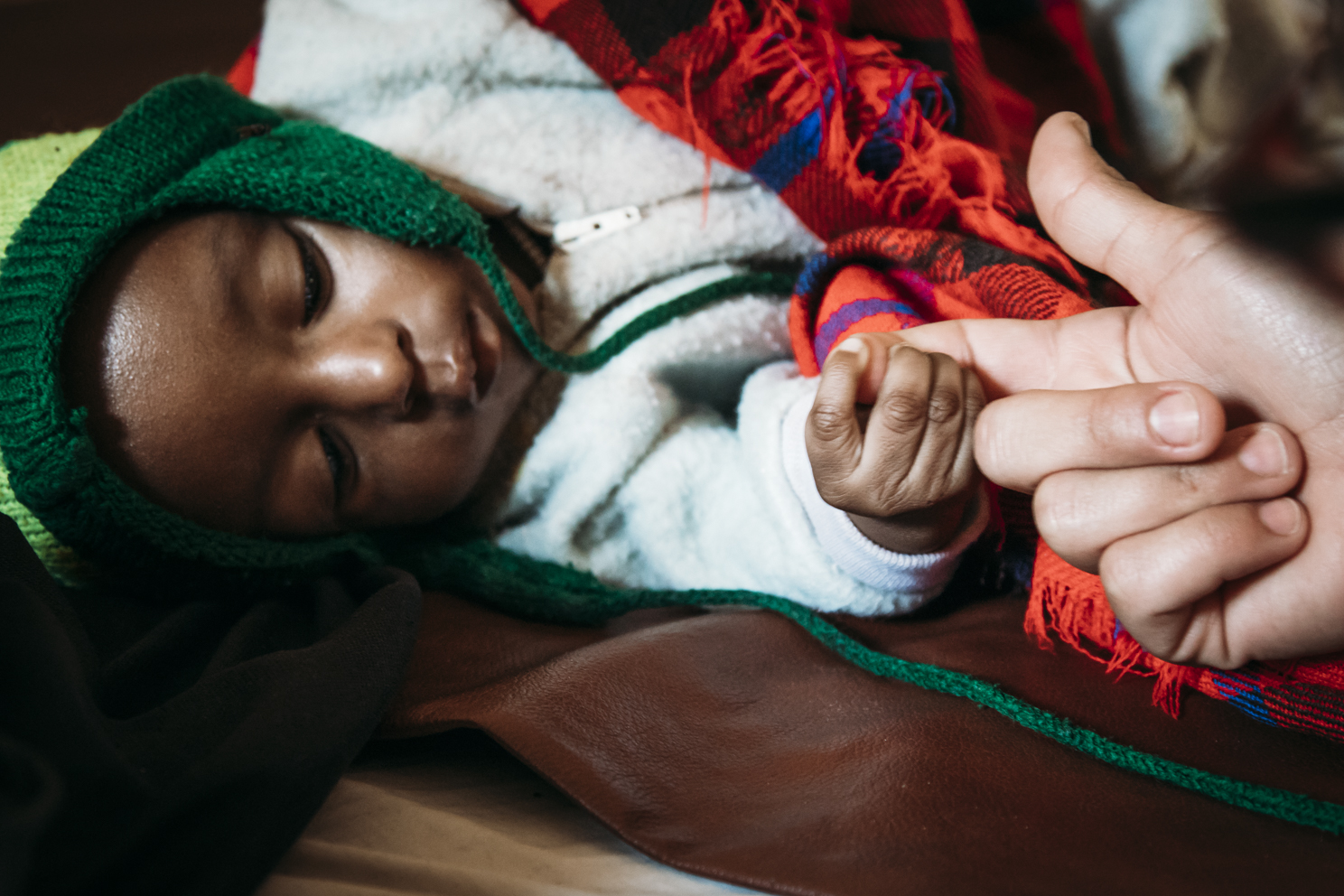 Photo taken by me @derangedvisions
I took this picture of this baby the day we showed up to the clinic. He was being treated for a pretty bad case of pneumonia and Dr. Elisa wasn't too sure how everything was going to end up. He was not able to move his little body and could barely keep his eyes open. He still reached out and grabbed onto one of our fingers, but wasn't able to squeeze because he didn't have any strength.
Later that night when I was looking through my pictures of him it struck me that these may be the last pictures of this little child. I had a pretty hard time dealing with that and the next morning I made sure to ask Dr. Elisa about the child and he let me know that he had responded to medications and he is feeling hopeful.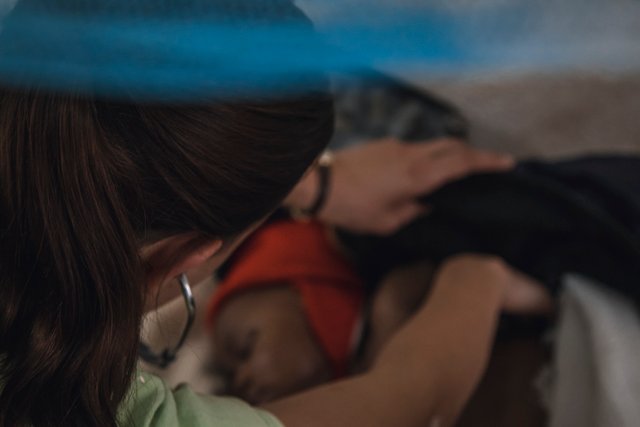 Photo taken by me @derangedvisions
After a few days the baby was sitting up and doing a lot better.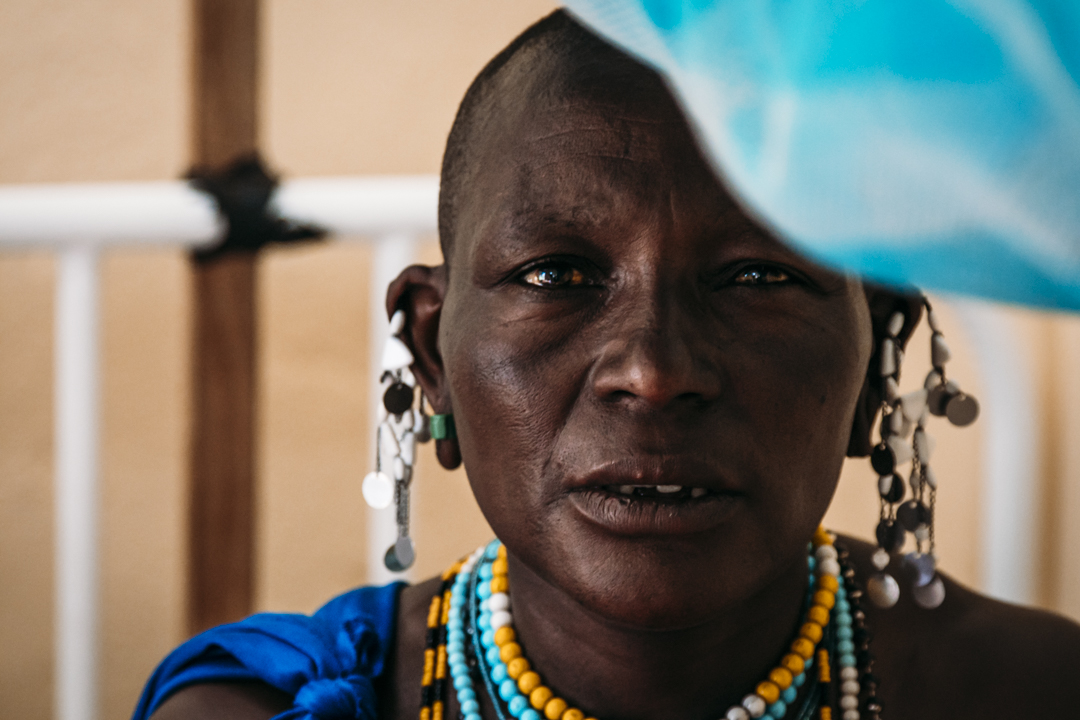 Photo taken by me @derangedvisions
This is the child's mother. One thing I really liked about the Maasai is all of the colors. The clothing and the jewelry were always so colorful.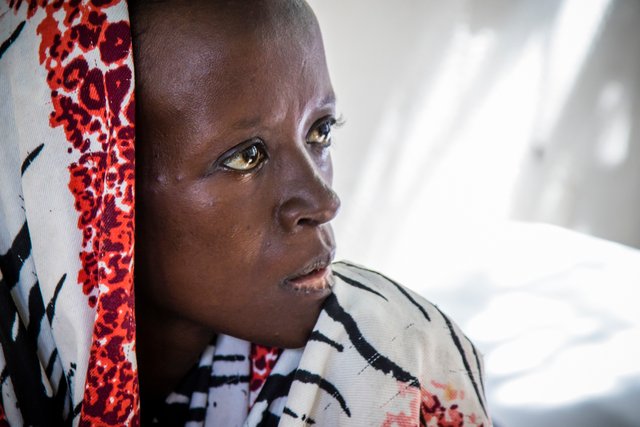 Photo taken by me @derangedvisions
This woman was brought in because she was having a hard time walking and he legs were beginning to cause her a great deal of pain and were becoming weak.
I can't remember exactly what the condition was that Dr. Elisa said it was, but it was very hard to watch as he explained to her that she was going to eventually lose the ability to walk.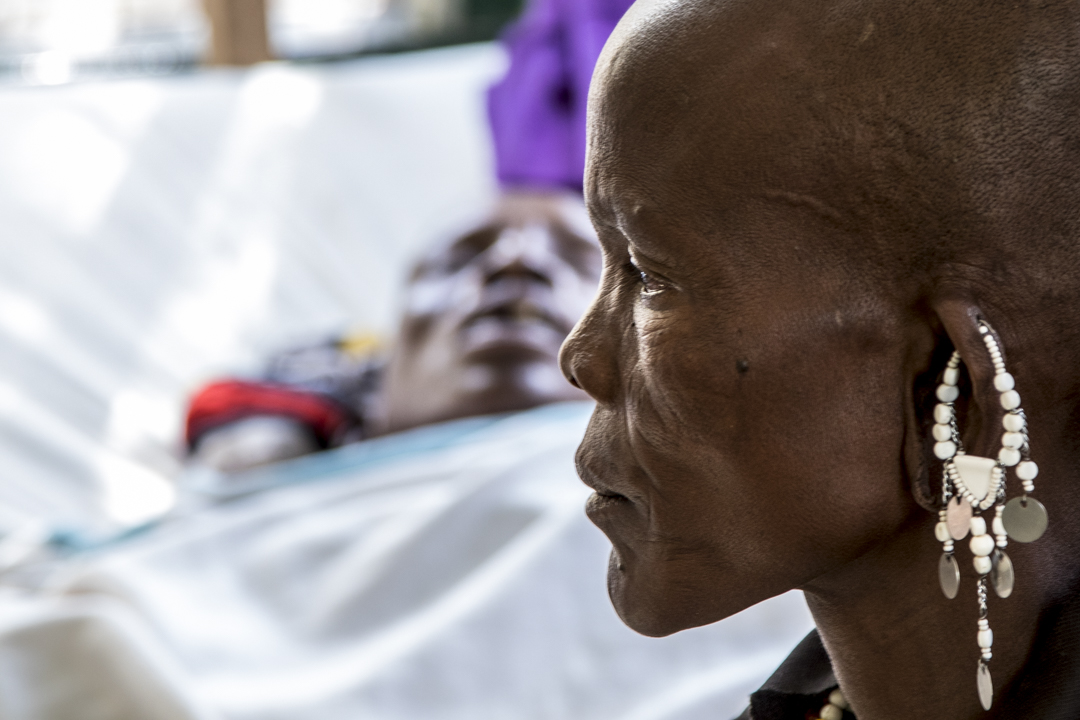 Photo taken by me @derangedvisions
I had mentioned before that some people had to walk for a few days to get to the clinic to get treatment. The woman in the bed was working in her field when she collapsed and went unconscious.
The woman focused in the picture and one other family member carried her for 12 miles to get her to the clinic. If I can remember right, the woman had been unconscious for 4 days when I had taken this picture, and she did not make any improvement during the week that I was there. Her family never left her side though.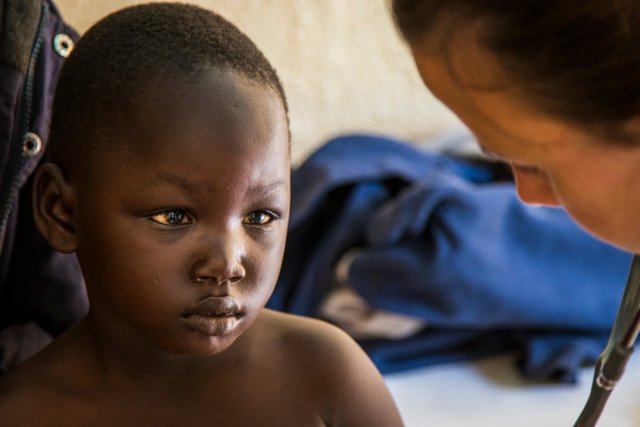 Photo taken by me @derangedvisions
This young boy and his father were both being treated for chest pain.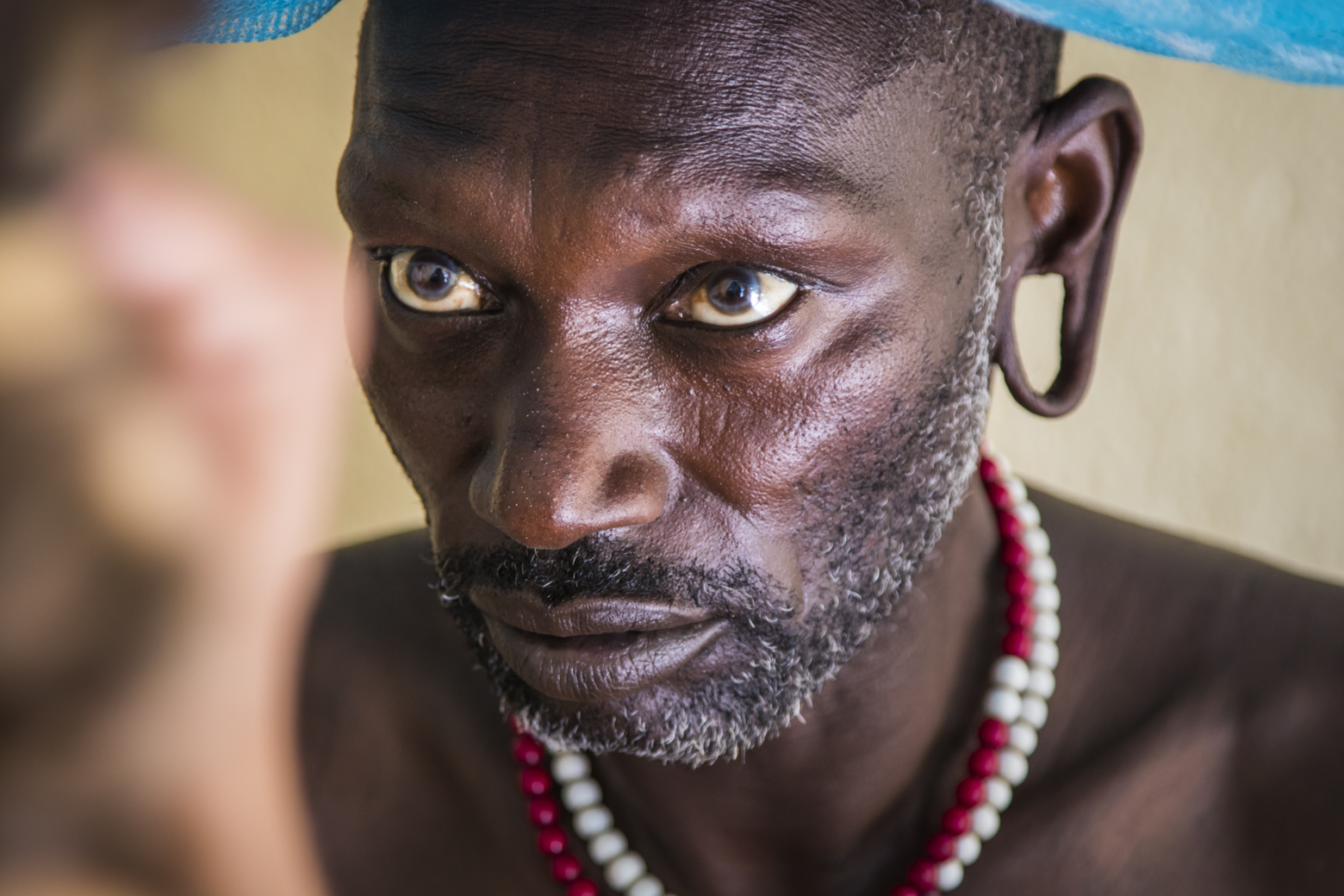 Photo taken by me @derangedvisions
After Dr. Elisa examined them and he ordered some blood be taken and sent to the lab to be examined.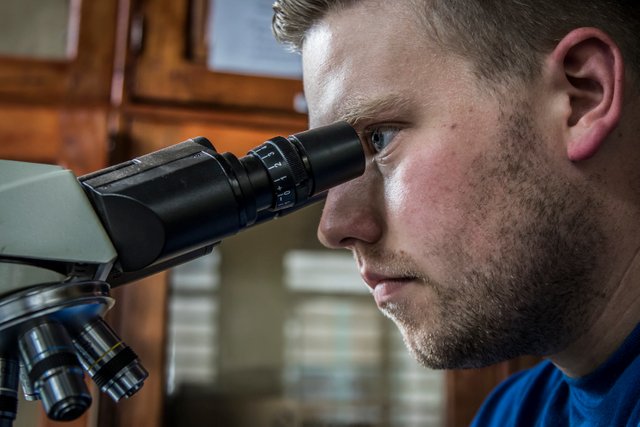 Photo taken by me @derangedvisions
The blood tests revealed that the two of them had malaria. Malaria is very treatable and Dr. Elisa prescribed some medications for them and kept them for a few more days for observation. They had another family member with them to keep them company as well.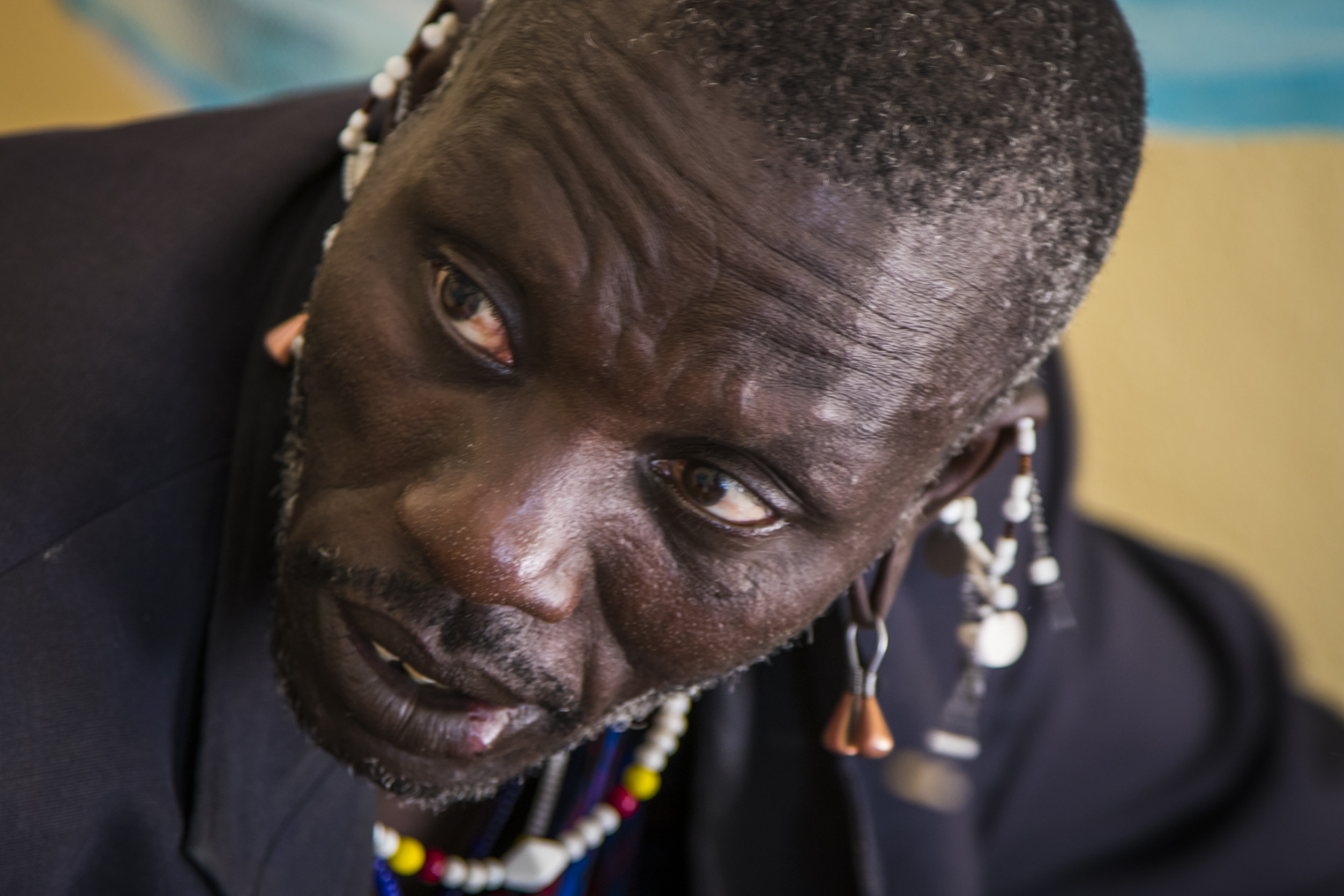 Photo taken by me @derangedvisions
In closing

My time in Mto wa Mbu was by far the most emotional time I had in Tanzania. There was a lot more to my time there than just the clinic, but this was one place that I really learned about the compassion that these people had for one another and the strength of the family bond in the Maasai culture.
Always remember that when you are serving others, even in the most seemingly insignificant way, you could be paving the way for a brighter future for someone else's life.
Because to some, it's more than just paint.