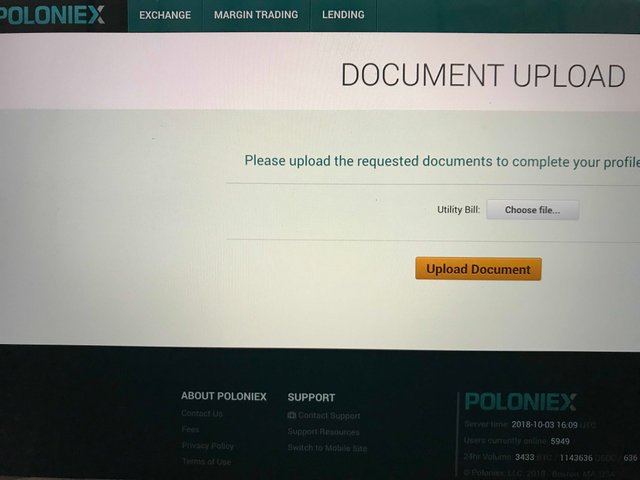 So a while back I noticed that my poloniex account was frozen until I "verified" myself which is pointless because I don't plan on ever using their platform again.
I just wanted to get my $4 of crypto off there.
It used to show me my balances and basically would just try to redirect me to this page you see here.
But they've gotten more persistent and now I can't see ANYTHING except this screen.
I tried going to literally any other screen and I was completely stuck on this one.
This is what happens when an exchange is made even more centralized by being purchased by a Goldman Sachs company like Circle...
@poloniex can keep my $4 of shitcoins, they will need it to bribe their users to stay...
Peace out, Polo!
I've been wanting to do this ever since you got rid of the troll box...
Posted using Partiko iOS