It's a miracle... The kiwi berry plant that looked like it had died three weeks ago, is alive and kicking again. And it's growing bigger every day.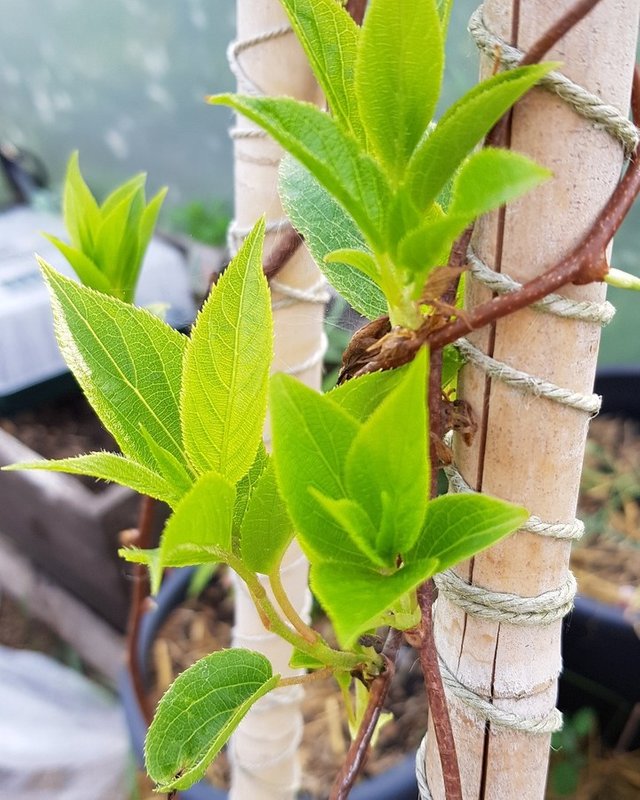 I Was Devastated
Three weeks ago, I found my kiwi berry plant more dead than alive in the garden.
Last year, I had lost all my plants to some unidentified disease, and I assumed that my worst fear had come true: the killer had survived winter, and there would be no garden this year.
I wrote a post about it on my main blog: 'Bye Bye Garden... Guess All Good Things Will End Sooner Or Later'.
I felt completely devastated.
This is how my beautiful plant looked like at the time: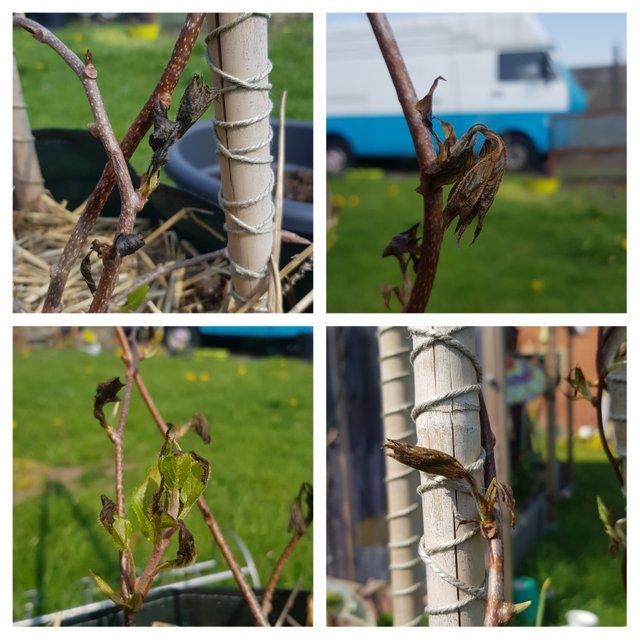 I was sure it had fallen victim to that annoying pest.

Recovery
In the comments section of my post, someone insinuated that the damage could have been caused by frost. We did have some very cold nights at the time.
The plant is supposed to be winter-hardy, and that's true. I just didn't take into consideration that fresh, young buds would not be, so I kept blaming that unidentified pest.
I did move the plant to the greenhouse, where it would be protected against the cold weather.
After three weeks, the plant looks awesome again. Meanwhile, I'm convinced of the fact that frost had caused the buds to die.
The picture at the top was taken last week, and in the meantime, the plant has grown a whole lot again. It looks fresh and healthy, and we'll need to find a place to put it in the ground soon, because it is growing too big for his current planter.

Paranoid
Even though the plant seems to be doing great, I'm still completely paranoid about the disease that killed the entire garden last year.
In two weeks, once the last frost date has passed, everything will be moved outside. I'm so scared that the pest will have survived somehow and will infect and kill everything again.
So right now, I'm cleaning every trellis, every planter like a lunatic. Once, twice... and then once again.
But still, I'll probably get a panic attack every time I see something that is out of the ordinary.
Let's hope it doesn't happen too often...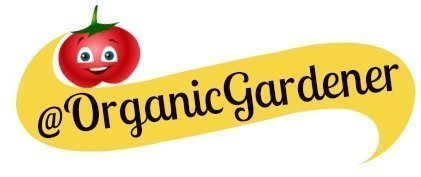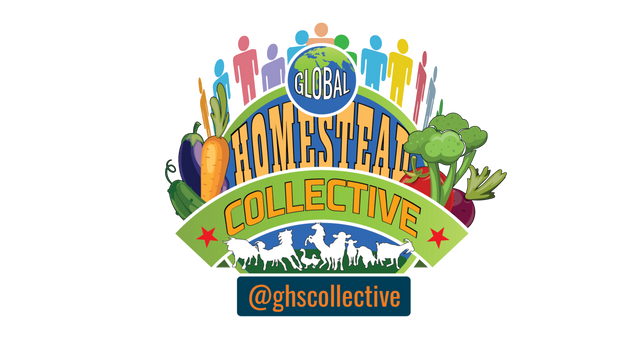 Join Us On Discord. https://discord.gg/hPJs5Rb

Posted from Instagram via Share2Steem