SHARE2STEEM - lesateliersphv : 2019/04/02 20:03:55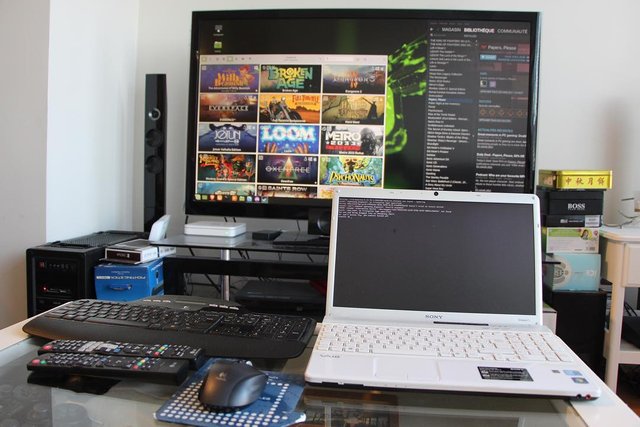 🇬🇧/🇫🇷
.
🇬🇧 A few days ago, I posted a picture showing Manjaro running on a Sony Vaio and I shared an IG story where I installed Linux Mint 19.1 from scratch. Well things didn't go as smoothly from there. As of right now, my desktop uses the open source nouveau graphics driver instead of the Nvidia one and Manjaro no longer boots on the Sony Vaio (story for another time).
.
What were my mistakes?
.
I used the mintupgrade app to update Linux Mint 18.3 which was installed on an encrypted partition and the process totally nuked it.
.
I went straight to a more bleeding-edge Linux kernel (4.18) instead of the one that worked on my previous partition (4.15) which prevented my remote NAS connection from completing at bootup and Steam from running.
.
I had a very stable 9-month-old setup and went for a newer one just to get that one application (GameHub).
.
Question of the day: Have you ever suffered from shiny object syndrome and lost a working computer because of it?
.
🇫🇷 Récemment, j'ai posté une photo de Manjaro roulant sur un Sony Vaio et j'ai partagé une IG story où j'ai réinstallé Linux Mint 19.1 avec succès. Hé bien, ce qui a suivi n'était pas beau à voir. En ce moment, mon ordi utilise nouveau, un pilote libre pour ma carte graphique au lieu de celui de Nvidia et Manjaro ne démarre plus sur le Sony Vaio (histoire pour une autre fois).
.
Quelles ont été mes erreurs?
.
J'ai utilisé l'outil mintupgrade pour mettre à jour Linux Mint 18.3 qui était installé sur une partition chiffrée et cela l'a bousillé.
.
J'ai utilisé un noyau Linux plus récent (4.18) que celui qui marchait bien avant (4.15) et cela a empêché mon serveur de fichiers de se connecter à l'ordi et Steam de démarrer.
.
J'avais un système stable depuis 9 mois et j'ai couru après un qui est plus récent juste pour avoir accès à une application (GameHub).
.
Question du jour: Avez-vous déjà été fi du diction "1 tu l'as vaut mieux que 2 tu l'auras" et ruiné votre ordi à cause de ça?
.
#share2steem #fr #qc #blog #linux
#blogger #gaming #retrogaming #steam #goodoldgames #humblebundle #gamehub
#oldschoolgaming #instagamer #videogames #gamer #gamersunite #jeuxvideo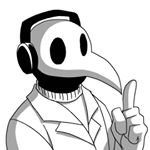 lesateliersphv

Posted from Instagram via Share2Steem