"Reaching Out, Touching You, Touching Me" - Original Content
Stretching across the freshly fallen snow, shadows from the graceful tree-- still dressed in autumn colors -- reach out as if trying to touch me.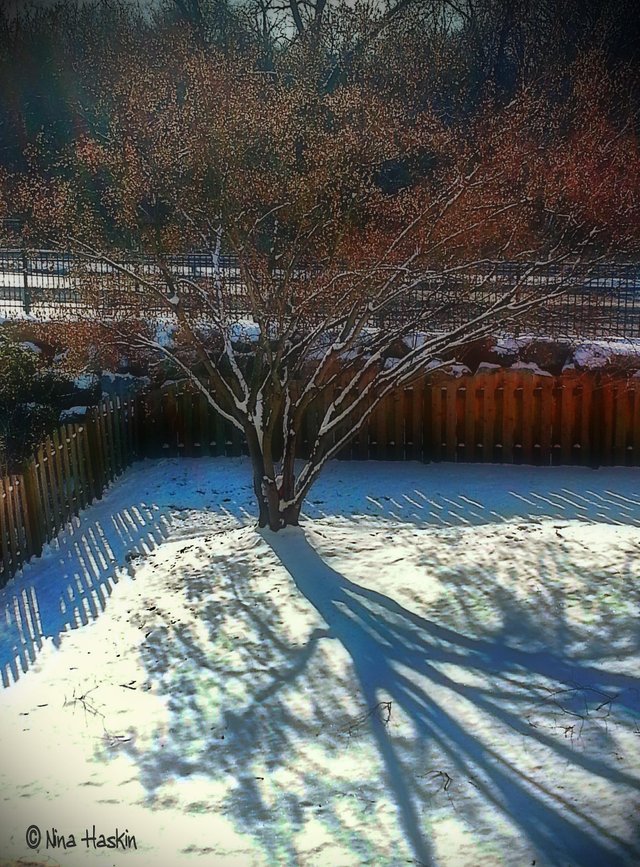 This is my my entry for Round 3 Shadow Contest hosted by the amazing @melinda010100. The theme is Tree Shadows. Click here to learn more about the Round 3 Shadow Contest
Images taken with Samsung Galaxy S7 Edge
© 2018 Nina Haskin. All rights reserved
Thanks for stopping by!!!