Steem Fantasy Premier League - Gameweek 7 Overview and Match Prediction Results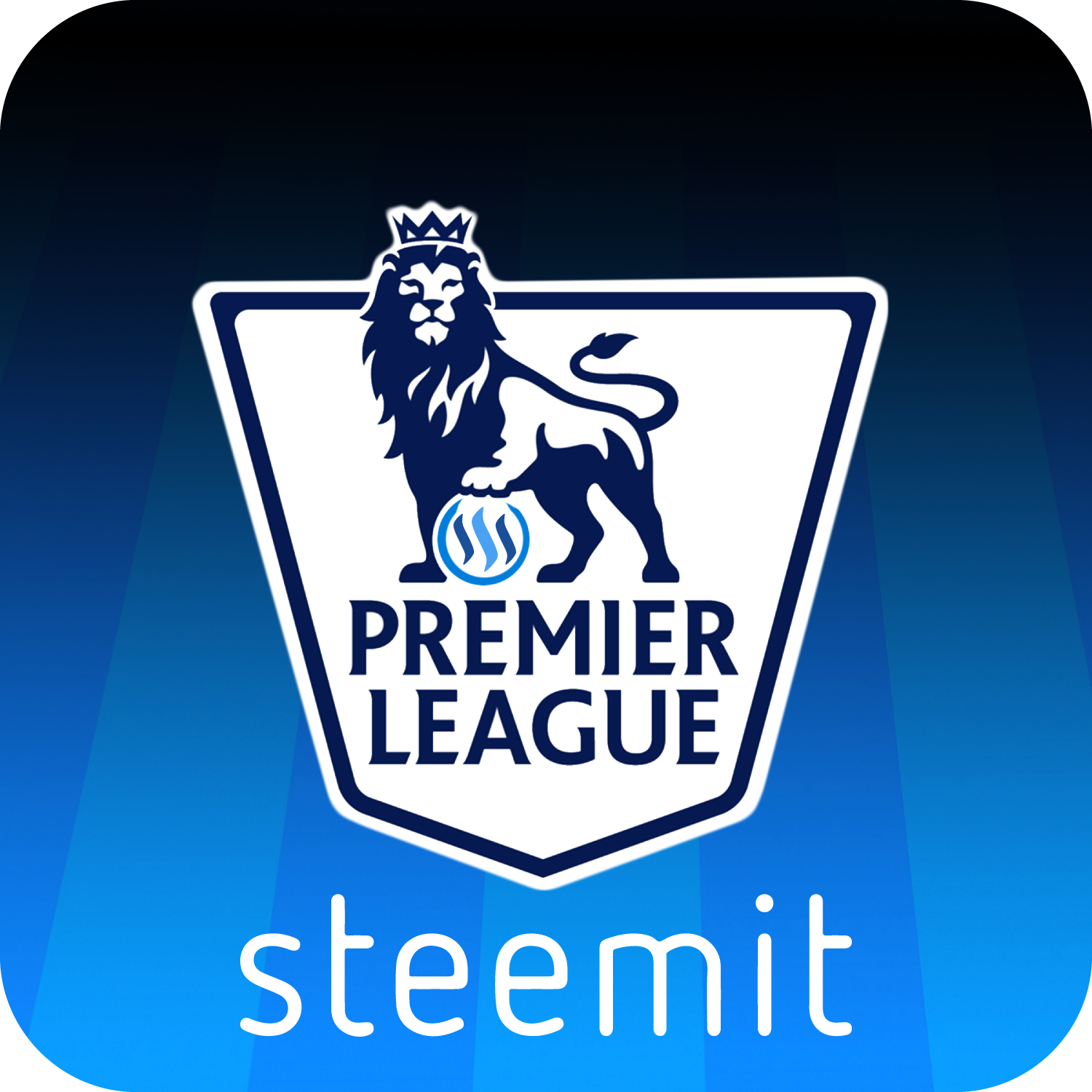 Another match week of Premier League is over, which means another Fantasy week is over. Liverpool is in a very tough period and had to settle for a draw against Newcastle. Manchester City got all three points at Stamford Bridge and they deserved all three. Manchester United won 4-0 which is apparently the most common result for them. Lukaku scored again, even though he played one of his worst games in the United shirt. Arsenal won 2-0 against Brighton and looks to play a lot more aggressive with the whole team defending. The Harry Kane team looks to be on fire. Winning 0-4 against Huddersfield with Kane scoring another two goals. That being said. Let's take a look at The Steemit Fantasy League!
---
The Steemit League Update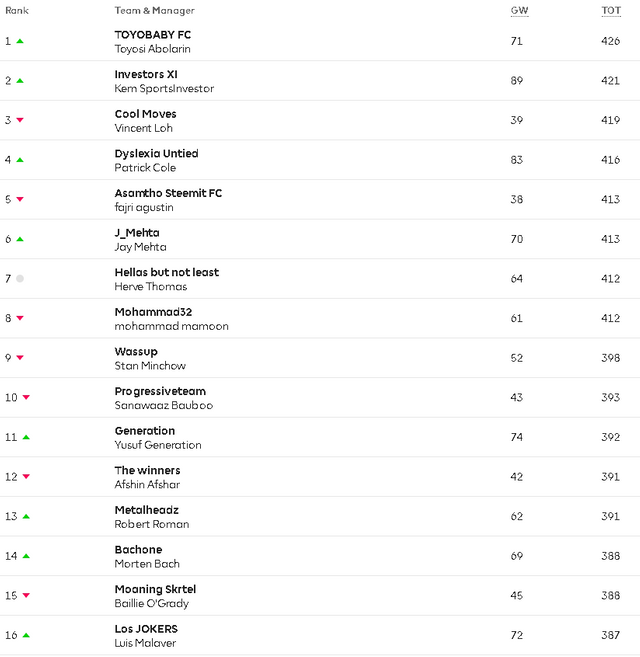 We got a new sheriff in town! Vincent Loh has been dominating the first place for quite some weeks now, but due to his poor round of only 39 points, he has dropped to third place. "Toyobaby FC" is the new leader. With an amazing match week of 71 points, he is now our new sheriff. Because of a goal from Monreal, assist from Bellerin, a goal from De Bruyne, and a goal from his captain, Lukaku, he is now in first place. But it's close now. Really close. Only 33 points are separating the top 10. In the top 10 is also where we find this week's best performing team. "Investors XL" managed to score 89 points with the average of the whole game is 51 points. That's "almost" double the amount of points. Very impressive. Investor XL had Harry Kane as hi captain which paid off. Other than Kane from Tottenham, Investors XL also had Davies on his team, which also paid off very well, scoring 42 points combined.
What now?
As many of you know we have an International break coming up the next 14 days. A lot of things can happen here. I have saved up two free transfers, just to make sure it won't be too expensive for me if some of my players get injured. Also Manchester United will finally meet some teams they might actually draw or lose to. Is it time to remove Lukaku? Manchester City is going into some easy games now. Is it time to buy Jesus, if Agüero is still injured? Arsenal is as well having a few easy games coming up. Is it time to go for Sanchez? I don't know. What is your plan? Tell us in the comments!
---
Match Prediction Game!
Another week and another mass of winners!
For a shared 3rd place with 6 out of 10 correct guesses, congratulations to: @machhour, @pakistan-trail, @pipokinha, @dan90, @alidervash, @yuniasyaf, @amp8, @frmanrivaco, @intania, @anindia, @boysteemit, @progressivechef, @cesinfenianos, @alexxedal, @nmao, @rizalmahesh, @colmanlamkh, @arfa, @praz735u5, @nameless16 and @cmoljoe!
For the shared 2nd place with 7 out of 10 correct guesses, congratulations to: @uwelang, @sportsgeek, @munaa, @elfrances185, @akomoajong, @barcalogia, @yingclara!
For the 1st place with 8 out of 10 correct guesses, congratulations to: @steem-d-anlovnit!!!
---