Hello Steemians,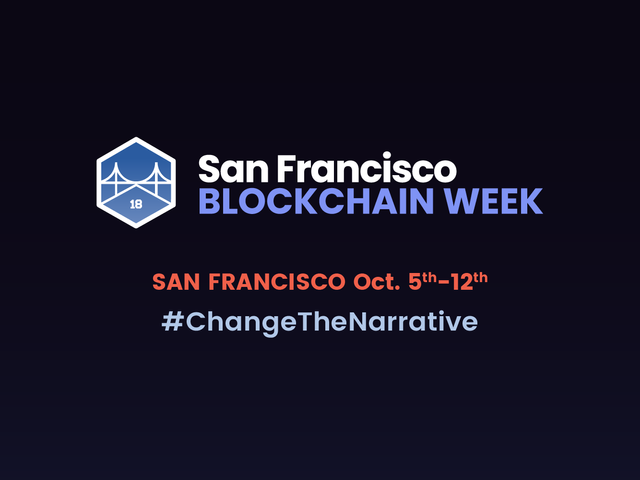 We're really excited to share this amazing blockchain event with the Steem community, and here are the details:
What is SF Blockchain Week
SF Blockchain Week is a week of educational, consumer, and developer focused events that aim to push the boundaries of local blockchain innovation, which has been welcomed by the San Francisco community. The goal of this week-long, immersive experience is to help the industry reach mainstream adoption through fundamental education and development of projects that matter.
About the organizers
Dekrypt Capital and Noris are proud to announce the launch of SF Blockchain Week, an eight-day blockchain education and adoption conference featuring the top crypto companies in the world. Already, the event has reached 2000 registered attendees and organizers expect it to be the largest blockchain conference on the West Coast.
Why you should care
The organizers has dedicated all their efforts into bringing the best educational content. Here is a sneak peak of the agenda.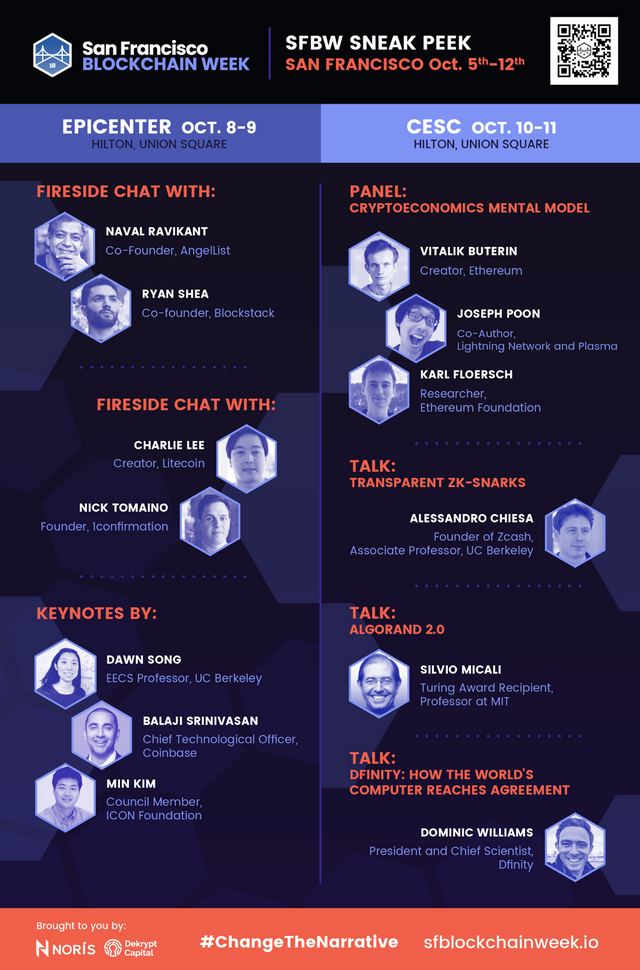 SF Blockchain Week is supported by all-star companies/projects such as ICON, Cred, Shyft, Uphold, Bitmain, PWC, Oasis Labs, Cosmos, Rchain, Carry, Kyber Network, Coinlist and many more!
Here are the media partners supporting our cause. Special thanks to @Partiko for helping us spread the word among the Steem community!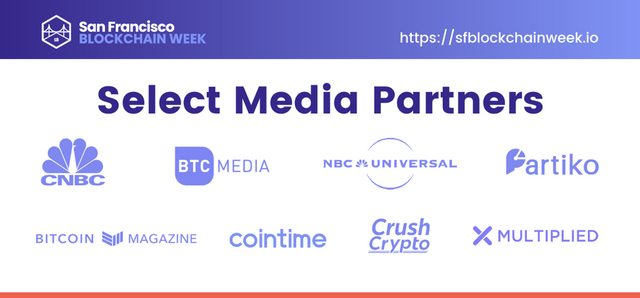 When and Where
SAN FRANCISCO – Oct 5 - 12, 2018
Key Anchor Events
EthSanFrancisco, Oct 5-7, Palace of Fine Arts
Epicenter, Oct 8-9, Hilton Union Square
Crypto Economics Security Conference (CESC), Oct 10-11, Hilton Union Square
Stay connected with us
For more information, visit us at SFBlockchainWeek.io.
Get your tickets here NOW!
Enter to win two FREE tickets to the SFBW Epicenter!
Thank you all for reading! Hope to see you all at the event!
SFBlockchainWeek