The right women can add inches to your manhood
But the pressure that men put on themselves is what drives the narrative "Does size matter?"
Does size really matter? Of course, it does...but the more important question is "What is the best size?"  The truth is this, most women are designed more like a one size fit all rather than a size range of compatibility. And I've also learned a neat little trick to gain inches….that I will share with you.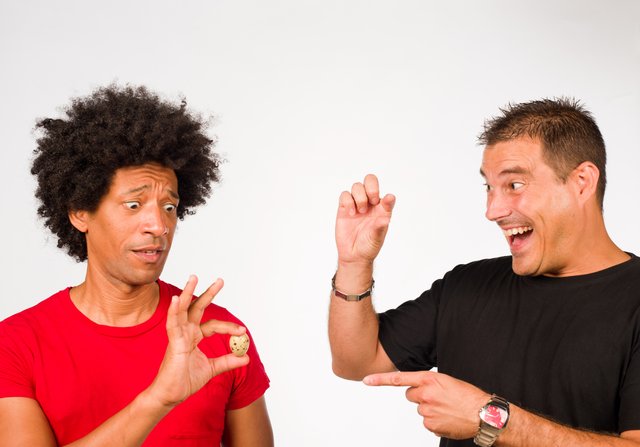 © Hemeroskopion | Megapixl.com
So before we get to my gains trick, let's take a look at Google. After some quick searches, you can see numbers floating around 84% range. This range is the range of women who are "just fine" with what their partner has. This is wordplay. "Just fine?" Lol. "Hey honey I just bought this dress, how does it look?" "JUST FINE." Men don't want to be in the "Just fine" category at all. 
But the pressure that men put on themselves is what drives the narrative "Does size matter?"
I have a little story for you about pressure on this topic. All my life I've never had a problem with my size. I knew that there were bigger and smaller and I felt comfortable in the range I was in. Does the condom fit? Yes...let's get busy!
And then the elephant in the room makes his presence.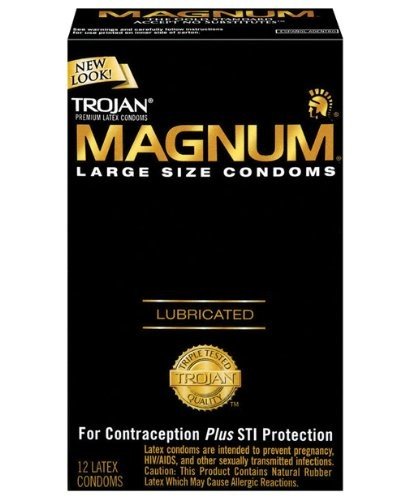 This is where the arms race for sweet loving began. You started seeing ads. You started to hear about them in songs.  The pure psychological effect of buying or whipping out that gold wrapper was powerful. Almost too powerful because some men had no business going for the gold. I stuck to my guns. If it ain't broke, don't fix it. I had my favorite brand and up to that point, it never failed me in feelings and durability.
At this time I was hanging out with a female friend avoiding the friend zone. We went out on a few dates and I definitely made my "comments" and slight moves to avoid the zone. One night the date was ending but she didn't want the night to end and invited me back to her place. We had a few drinks and I started to feel the vibe that she wanted to have sex. Actually, it was more than a vibe, it was very direct because she took her clothes off and was like come to the bedroom. 
Shit was about to go down and I was not prepared. Fuck me. I kept it real and said I am not prepared. She said, "don't worry I have some". I was completely naked between the words "don't worry" and "have some". We engaged in some great foreplay and she reached for her stash...and whipped out the Michael Phelps edition of magnums. 
 Really! No variety. Where are the silver and bronze packs?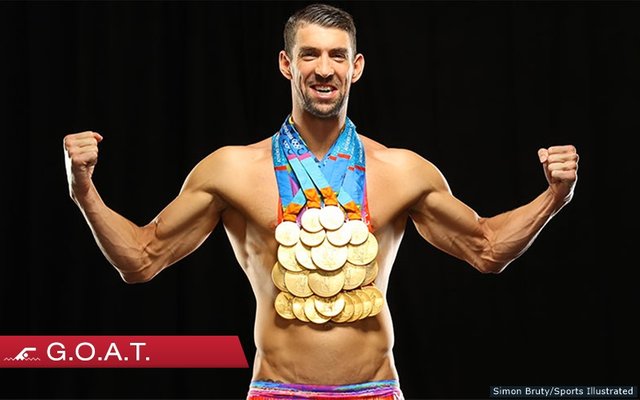 Okay, Y'all..let's pause a minute here in the story and address the title of this blog. "Women can add inches to your manhood". Here is the little trick to gains. If a lady is feeling you, I mean she laughs at your jokes when they are corny. When you're driving and having a conversation and her knees are at the 45-degree angle towards you listening. When she actually matches her bra and panties...then she has granted you the inches necessary….if you need them. 
Women are magical creatures!!!
Ok back to the story. At this point, I knew she granted me the magic spell. But I didn't need it or better yet, I didn't want it.  I was going for the gold. Now bear in mind at this point I skipped all the Olympic trials and practices by never trying a magnum on. She handed me the gold wrapper. And in this moment I took it and did what I do best. I had no problems. It was a "good fit." We continued our sexual friendship and eventually, I did fall into the friend zone, which is cool...but that is an entirely different story.
So back to the main question what is a good size? The simple answer is if you're doing all the right things she will grant you her magic spells. And if you're not doing all the right things, you better hope you're the right size.
Thanks for reading guys. Please share, comment, and  tell me what you think?
I hope you enjoy and follow me.  Stay tuned I have more stories, advice, and tips coming soon. I look forward to reading your responses...lets make this a community effort by cheating faithfully.
Mr. Bowap OUT!!