Hi, everyone,
This is my entry in the #StatueFriday challenge initiated by @erikah.
Photo: Winston Churchill Statue.
Located on the grounds of the Petit Palais, there is a bronze statue of Sir Winston Churchill, who was the prime minister who took Britain during the Second World War and this represents him in his victorious march through the Champs Elysees in Paris.
It is on a large base with an inscription, which includes his famous words "We Will Never Surrender", which were pronounced by the British Prime Minister on June 4, 1940.
Jean Cardot was the sculptor of this statue.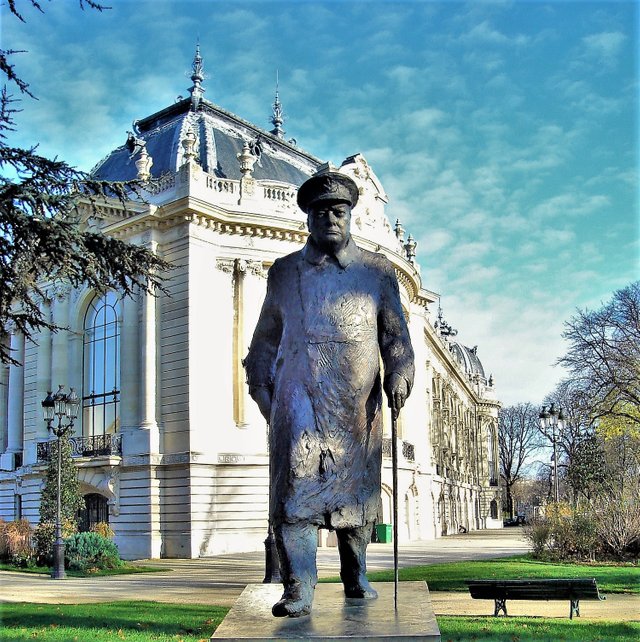 The #sevendaysoutside challenge by @erikah is to get people around the world paying attention to details!
#WindowMonday – Windows
#DoorTuesday – Doors
#RustArtWednesday – Rust
#GateThursday – Gates
#StatueFriday – Statues
#BrickSaturday – Bricks (bricks only, no pavement elements please)
#StreetlampSunday – Street Lamps
Use the #sevendaysoutside tag along with the daily tag.
You can only use your own photos. There is no prize here, this is just for fun.
Thanks my dear @erikah for your fantastic challenge!
Have a great Friday!