Ahsoka (series): I've changed my opinion, Disney is screwing this one up as well
I had previously expressed how I was quite upset about how Disney really crapped the bed with what I considered to be their only remaining good enterprise with the Mandalorian. The Force is Female just seems to be their only objective over there and while I do not have a problem with powerful women characters they have gone too far with it and most long-term Star Wars fans agree that Disney has absolutely dismantled one of our favorite film franchises by injecting it was politics and social justice. I had hopes that Disney was learning that their audience doesn't want to be lectured or have more diversity, we want good stories. Mandalorian seemed like it might end up being that but well, while it took them 2 seasons to do it they have ruined that series as well.
I am glutton for punishment though so when Ahsoka was released I was yet again willing to give Disney's Star Wars another chance. At first it looked like they were going to abandon the girl-power lecturing of their audience but nay, this one is actually just as bad if not worse than those that came before. It also has completely absurd plot elements that don't make sense even in a science fiction capacity.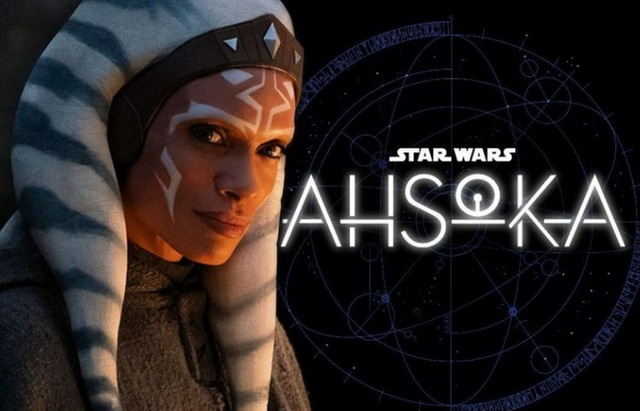 src
Ahsoka actually is part of the Star Wars Universe that exists in Canon so I was willing to give them a pass on the fact that they were yet again making basically all elements of the story female in origin. I've given up on complaining about that because it just seems to be all that Disney is interested in. When this series first launched the first couple of episodes were actually really good and we had some convincing bad guys as well. I think that was what captivated me the most.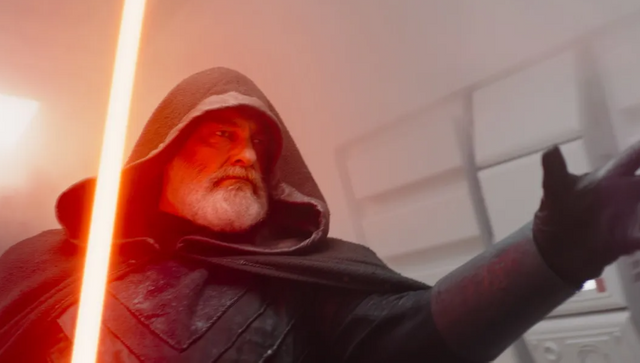 src
When Ray Stevenson appeared on screen as Baylan Skoll it took me about 8 seconds to really love his character. The entire sequence of events that lead to them taking over a prison barge is completely ridiculous and is one of those situations where the writers just had to come up with an easy, or perhaps inexpensive way for Baylan and his apprentice, Shin Hati to be able to take over an entire spacecraft with just the two of them.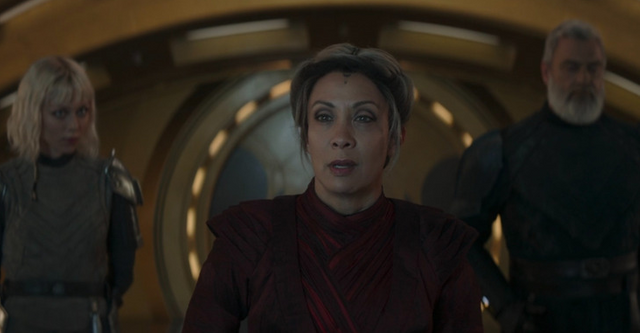 src
Unfortunately these are basically the only good characters in this series and it doesn't take long for us the audience to quickly realize that there isn't much of a story here and most of the characters are just annoying.
one of the greatest sins I have seen in Star Wars as of late is the complete reversal of what we have been told is fact in the Star Wars universe from day one back in the late 1970's: If you get struck by a lightsaber you die. Well, not in Ahsoka you don't because girl power I guess? The recovery of Sabine Wren after being struck through the gut by a lightsaber seemed more like a minor inconvenience than anything life threatening.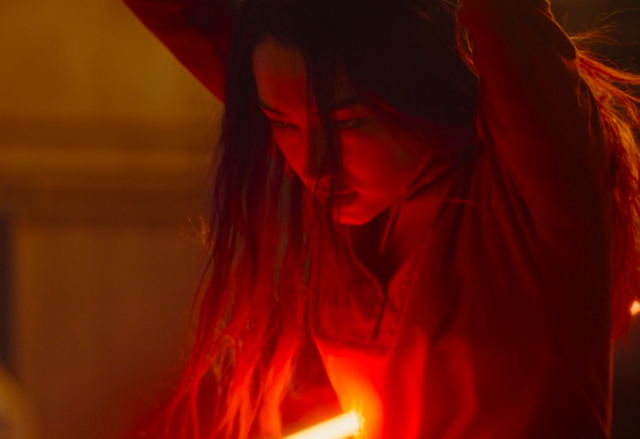 src
I can deal with blasters constantly missing their targets and even the age old joke about Stormtroopers never being able to hit anything but lightsabers, especially in the hands of a Jedi, kill. They don't just lay you up in a hospital bed for a few days while you decide to radically change your hairstyle.
This is all still tolerable to some degree but the fact that the entire storyline for the entire first season is the discovery of this map that leads whoever figures out how to decipher it to Grand Admiral Thrawn, who for some reason just happens to be sitting at exactly the place that this digital map that was discovered in ancient ruins says he will be. Why would he be waiting there? It makes no sense! He could be anywhere but decides to hang out in the one place that can be tracked by a relic that he didn't have anything to do with the creation of? Why?
Well anyway, Ahsoka ends up losing the map and all is lost but but but... no it isn't because there are these space whales that know exactly where to go and are capable of traveling between galaxies because: Reasons.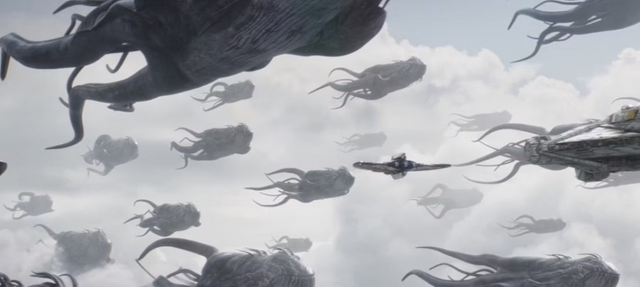 src
As a reasonably dedicated but not psychotically devoted Star Wars nerd, one would think that through all the materials I have read and seen throughout the past 40 years that I might have heard of space whales being the secret to traveling at light speed/ warp speed / hyperdrive speed but nah, I've never even heard of them ever being mentioned.
It might have been somewhat explained in the episode why it is that Ahsoka knows that space whales can travel like this and also knows how to talk to space whales and the space whales already know exactly where to go because again, there are reasons. Reasons like how Emperor Palpatine was alive and rebuilding the Empire in "The Rise of Skywalker" without anyone noticing it at all despite the fact that millions of people would have been necessarily involved in something like that for production to commence on any of that stuff. It's all just Disney "ta da!" stuff that doesn't make any sense and it doesn't get explained to us. I had to go and look them up and well, I think most people are quite confused by these creatures and there are entire articles that Disney probably had something to do with that attempt to explain what the hell is going on here.
Ahsoka is basically just regurgitating the same stuff that we have seen over and over again but this time with Grand Admiral Thrawn instead Palpatine and whoever the hell else might do it elsewhere.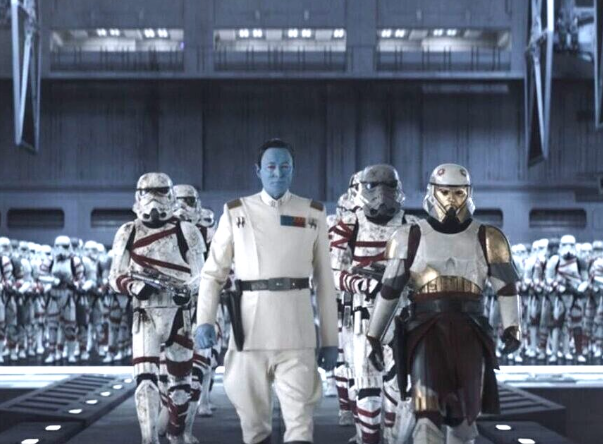 src
I suppose that I can get on board with the introduction of the space witches or as they are known, " Nightsisters of Dathomir" because at least there is some amount of actual written history of these creatures and they just haven't been represented on screen in the past as far as I am aware.
Do we really need to have all Star Wars films and series be about essentially the same thing? Are they going to build another Death Star or perhaps a MEGA Death Star that can consume dozens of planets all at once! Are we really so devoid of imagination over at Disney that we can't come up with anything other than "they want to rebuild the Empire! Quick, stop them!"
I'm so frustrated with Star Wars right now. I can fully say that Ahsoka as a whole has just been an absolutely massive disappointment. The one shining light for me was Baylon and Shin and now we have the added disappointment that Ray Stevenson has died IRL so now his character will just be unceremoniously killed off screen. Ooh, maybe they can replace him with Palpatine because there are no rules in Star Wars anymore. They can ship him in on a space whale.