SELF-MONITORING
---
What helps you tremendously dear to your success is that you surround yourself with positive people. It gives you the ability to feel yourself and your self-consciousness. In contrast, it will lead you to live in a negative society and deal with negative people inevitably to see yourself through their eyes. Through your eyes, there is no doubt that their opinion will not be accurate and sound or based on truth and knowledge, in addition to that their judgment often will not be in your favor, this will not help you at all in the perception and awarenessof yourself.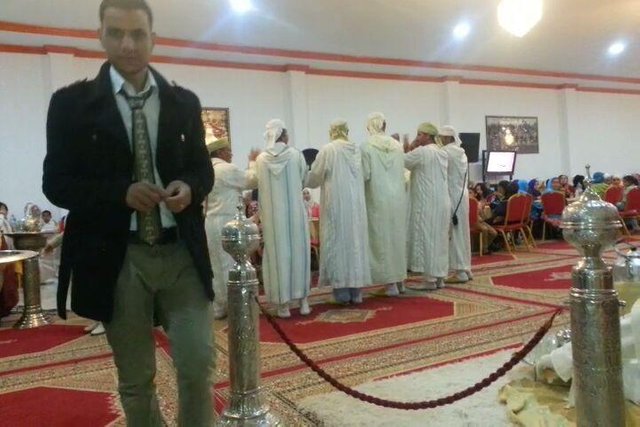 In fact, the world of information available and communication through the Internet and forums in this age, will not make it easy for you while trying to stop watching outside, On top of them people and the trend to control and examine the inside of the self. It is not simple but possible, how can you stop this vast river of daily relationships controlling consciousness!It is not an exaggeration; it forces you to observe everything that is going on around you, to engage you in what people say and do, not to abandon observation and observation of what is happening, and to distract you from self-awareness. Monitoring people instead of monitoring yourself will push you towards Infertility and depression. You have to know that monitoring them will throw you away from the path of self-promotion and advancement from your own stupidity and prevent you from trying to climb an important degree on the ladder of consciousness.
I invite you to go to the world of consciousness, by raising your level of consciousness and monitoring yourself, so that you can dive deep and escape from drowning in the bottom of the ocean filled with darkness and put you on the safety.
A person who is conscious of himself and his being is in the state of awareness and attention to each idea that generates his feeling and thus leads to behavior that knows how to control it often. As for the absent person for that, he lives in complete or partial disregard for his thoughts, feelings and behavior, which distances him from long distances through peace and wisdom.
There is no doubt that self-monitoring is not the monitoring of what is going on around you anyway, but the monitoring of the inner self and its internal feelings, thoughts and daily habits, the most important result is your ability to redirect the radar fromthe other to a new destination conscious
Another question arises itself. How do I monitor myself separately?
monitoring is from the outside like you sit in cinemas and watch a movie, you are the actor who plays the main role and interact with others. You simply monitor without interfering in the course of events and at the same time playing your role fully inside it, as if you have a separate eye monitoring the event. Here, self-strength and self-awareness arise. Most people are connected to reality and events and are fully engaged in thoughts, feelings and behavior. Because they are immersed in the interior and become an integral part of it and fully occupied, they can not in any way out or separation.
Monitoring leads you to acceptance in the first place and then to know the defects and correct them gradually, and ultimately the desired result is the purification and self-affirmation. Fortunately, self-monitoring gives you the ability to go beyond difficulties and look for solutions and take the right decisions to practice conscious choice.
Self-control also connects you to the harmony and balance between the inside and outside, inevitably the observation will make your task easy in your journey towards enlightenment
Dear reader do not be a machine is programmed and controlled, work hard to remove it from your mind. Monitoring people is a virtual monitoring that occurs because of old programming. Self-monitoring is an intrinsic ability that occurs spontaneously because of increased self-awareness.
---
Use your vision to return to your nature and your first instinct to purify your spirit and to increase your awareness and monitoring yourself.
---

Best regards,
M'ssieu Abdo
---