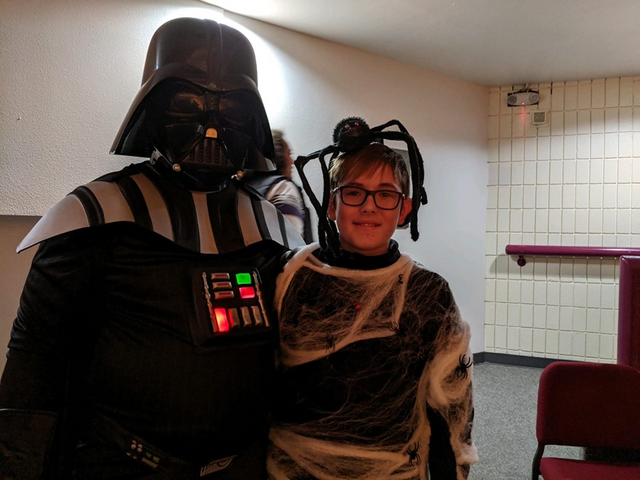 Very proud of my student today. He played in his first piano recital since he started taking lessons with me (about a month and a half.). He is a quick study and learned his piece, a Toccata by Alfred, within that time. It was fast. My eyebrows went up a little when he started, but he kept up the tempo.
The day has been active. Played for service this morning. I treated today as a Halloween Sunday, even though it turned into a Stewardship Sunday. Played the D minor Prelude and Fugue from the Eight Little Preludes and Fugues for the Prelude and Boellmann's Toccata from the Suite Gothic for the Postlude. I worked in the main theme from the Addam's Family theme into the passing of the peace. No one noticed. Think I will try Baby Shark next week.....
Had lunch at a new Mexican restaurant today. Got the smothered burrito. Regular burrito, but covered in a red sauce and melted cheese. Pretty sure it wasn't incredibly healthy, but my gosh it was tasty. Ran home and changed into my Halloween costume (see above) and went to a student recital. See above. Afterwards, there was a reception with lots of treats and slime (sherbet ice cream mixed with ginger ale) that my wife makes. So good. My wife had to put in some time at work, so I changed and went to the store for dinner provisions (we are having a roasted chicken tonight). And that has been my day. Have a couple things left to do tonight including some bagpipe practice, getting ready for lectures tomorrow and hopefully some piano practice. I have been slacking especially in this last field for the last week.
Good night!