Source
This is my entry for the Secrets of Organ Playing Contest Week 37.
I'm playing Tuba Tune by Carson Cooman.
This piece was dedicated to Ian Tracey, who is the current Organist at Liverpool Cathedral (UK).
The Tuba Tune is iconically a piece of music that resonates with English audiences. The English just love tunes that feature reeds—like Trumpets and especially the Tuba! The Tuba stop, of course, is indicative of its name...replicating the sound of the brass Tuba. It's often used as a solo stop because it has the power to obliterate the rest of the organ's chorus. The Tuba is voiced on higher wind pressure (on a separate chest to other ranks) and is made of a denser metal. The characteristic of an English Tuba is smooth, bold and colourful.
The organ I am playing this piece on is not of English heritage. It's a Létourneau instrument of French-Canadian voicing. Nevertheless, it's a very versatile instrument and can do justice to just about all the organ literature available. The reeds on the organ are in the Cavaillé-Coll style (fiery and French!)—not quite the smooth, bold and colourful sound the English crave. The composer, Cooman, offers an alternative registration suggestion (at the bottom of the score) for instruments without a Tuba:
Swell: Plenum, Great: Full, Pedal: "to balance"
Here's what I'm using on my instrument:
Swell: 8', 4', 2', Mixture IV
Great: 16', 8', 8', 4', 8' Trumpet
Pedal: 16', 8', Sw to Pd
Also, considering that my organ is still currently missing the 16', 8', 4' Diapason ranks on the pedal, I think the registration was still quite effective. What do you think?
Now...onto a little bit about Carson Cooman.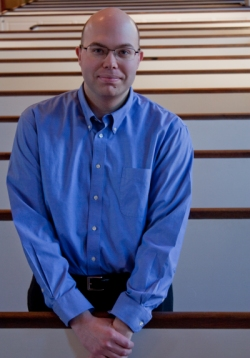 Source
Carson Cooman
hails from the United States and is a prolific composer for the organ. He is the Composer in Residence at Harvard University, The Memorial Church, and Organ & Choral Editor at Lorenz Publishing Company and Sacred Music Press. Currently, he has composed 1,342 works (I think!), as indicated by the most recent Opus number 1342. Tuba Tune is Op. 1222 and is published by Goodmusic Publishing Ltd. in "Four Pieces for Organ". You'll see me playing from a printed score because at the time of purchase, it was available as a digital edition.
Cooman's Tuba Tune has an uncanny resemblance to another famous Tuba Tune by CS Lang—that's because it was based on it! Have a listen and let me know what you think.
You also might like to know that I'm syndicating Carson's performances and content under the @music.syndicate account. He's an active organist on YouTube and Contrebombarde. I've reserved the @carsoncooman account for him in case he decides to join Steem in the future. He's currently a beneficiary to all the syndicated posts on @music.syndicate. When I asked Carson to join Steem, he was a bit reluctant due to time constraints and is currently focusing his energy on other platforms. Perhaps he will reconsider Steem once he sees his accumulated crypto in say 6-12 months time? I hope you'll be able to support the @music.syndicate account to help this on-boarding initiative!
Carson has no problem with his content being shared elsewhere (and on Steem). To quote him directly:
The reason for the music to be posted online in the first place is for it to be heard/enjoyed and for the work of the fine composers to be promoted.
(...if you want to share them elsewhere, that's fine with me)
— Carson Cooman
I hope you enjoy my performance of this fine piece of contemporary organ music.
Yours truly,
@contrabourdon
Credit: The on-boarding initiative was inspired by the Steemleo tribe.
---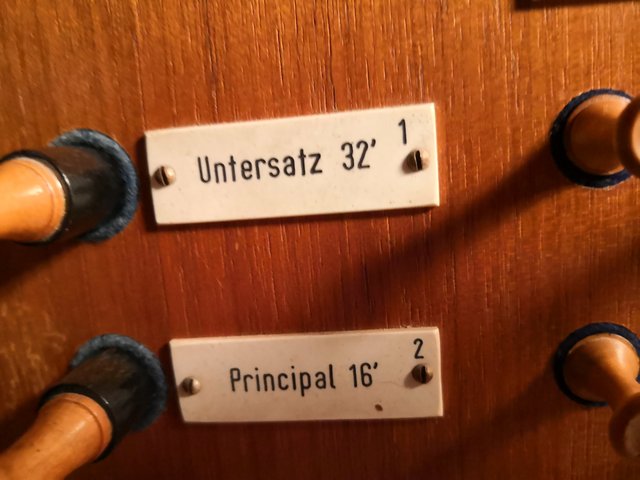 Run by myself and organduo—supporting the community with regular contests: Easy SBI Contest, Pinky and Spiky Drawing Contest and Secrets of Organ Playing Contest. Also powering the popular giphy bot and donating STEEM for deemarshall's creative contests.

You can also support me using Steem Basic Income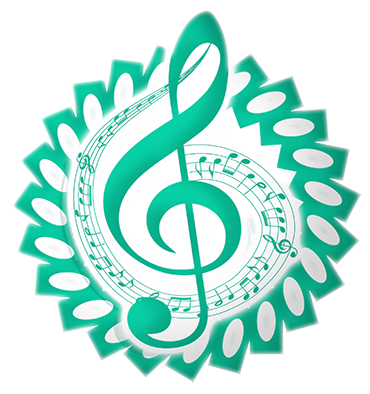 The classical music community at #classical-music and Discord.
Follow our community accounts @classical-music and @classical-radio.
Follow our curation trail (classical-radio) at SteemAuto
Community Logo by ivan.atman