This is my entry for the Secrets of Organ Playing Contest Week 62.
I'm playing Dieterich Buxtehude's Prelude, Fugue and Chaconne in C, BuxWV 137. This piece begins with an extended pedal solo followed by some majestic chords. I really enjoy playing this piece! In typical Buxtehude style, the composition is very segmented—you'll notice that the ideas change quite frequently but are very engaging to the listener.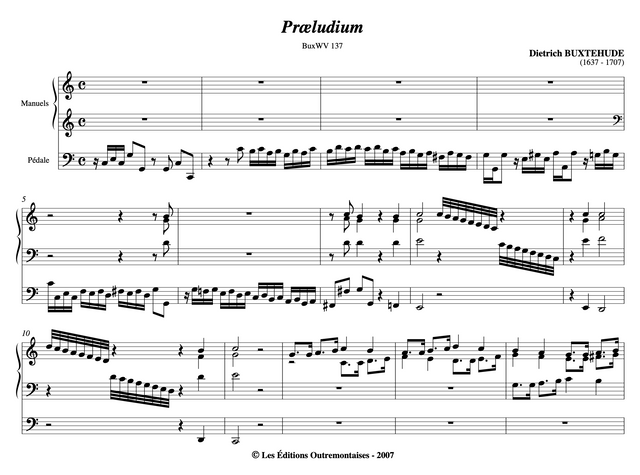 This music is in the public domain and can be obtained from IMSLP here: http://imslp.simssa.ca/files/imglnks/usimg/2/20/IMSLP126836-WIMA.e9e1-Buxtehude_Praeludium_137.pdf
This was recorded on the Armley Schulze organ of St. Bartholomew, Leeds (UK) using the Hauptwerk VPO software.
---