The SMT token was launched on the Trade Steem Engine Platform for a new spirit in posting, which attracted me to the SCT token.
SCT token SMT
Hello everyone on the platform https://www.steemcoinpan.com Best regards, I hope u will always be enthusiastic in working with the original contest.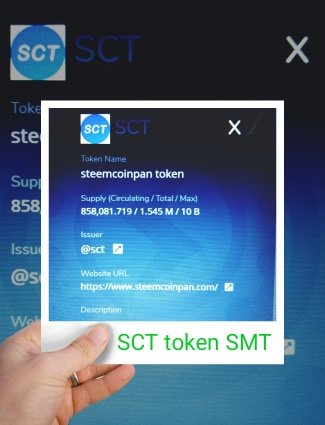 https://steem-engine.com/?p=market&t=SCT
This is very good with the continued development of various platform work steem blockchain chain, we will be able to do many things now on the Steem platform with the opportunity for developers to create their own tokens and be able to run their own smart contract in by token makers through in the javascript library. this is really very interesting for everyone to easily join the base steem blockchain platform.
Pengcash / PNC token
I was at the stage on launching the trade Steem engine with enthusiasm have make tokens in my Steemit account with the amount of PNC token of 1 billion tokens. Our goal from Aceh is in Steemit so that we can have the tokens that we make in support of Steem in the future and for the future, we will make communities in our area that have spread to all other cryptocurrency currencies to into the steem blockchain.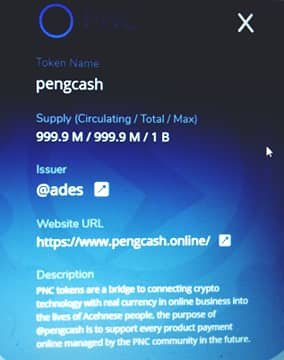 https://steem-engine.com/?p=market&t=PN
The basic purpose of PNC tokens is made in the Steem engine for payment currency on the product on the online web.
PNC token is not committed to SMT tokens from the foundation of our community, with the launching of several SMT tokens such as the steemcoinpan.com platform, SCT tokens, we can make posts that we do later for valuable and seriously and in steemit. in my opinion all the SMT tokens that have been launched on the trade steem engine or steem blockchain must be supported by the steemit community to improve higher steem than other coins on the cryptocurrency basis later, with plenty of steemit user support for all SMT tokens and developers with various platforms will be more active and enthusiastic in creating a variety of systems that are more stable in the Steem blockchain.
The way we have done so long ago
To enter the platform https://www.steemcoinpan.com make your posts only enter with your steemit posts key, for friends who have been in steemit for a long time maybe they already understand how to use or login various steem platform there is no difference from the SMT platform with steemit.
Greetings always for friends all in the steem blockchain.
Ok all, greetings from @ades for friends in Steemit, hopefully the more enthusiastic and continue to grow for the Steemcoinpan.com platform.