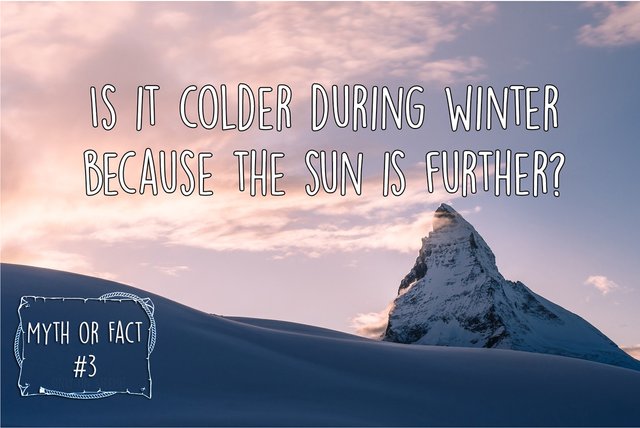 The days are getting shorter, most leaves are fallen and yes it's getting colder. At least that's what we can see and feel. Winter is coming and brings freezing cold and often even snow. I had a talk with a friend lately, and we talked about the weather and why we actually have the different seasons. One of his conclusions was that the winter is colder because during that season the sun is further away from earth. Makes sense, no? The further away, the less the intensity of the sun and the lower the temperature. But is this really the case? Is the winter cold because of the increased distance between sun and earth?
We will bring light into this myth and see if there is any truth behind.

What causes the seasons to change?
All planets in our solar system move around the sun, making it the center of our solar system. The planets, however, move on certain elliptical orbits. Having a look at our earth it takes 365.2 days to complete one orbit. Contrary to popular belief the earth is not vertically aligned, the axis which goes through both poles has a tilt of around 23.5°. Because of this tilt the sun's rays hits the earth's surface from a different angle on each pole. The point where the distance between the sun and earth is the smallest is called periapsis and is approximately on the 3rd of January. The greatest distance, the apoapsis is approximately on the 3rd of July. While the northern hemisphere has winter the southern hemisphere has summer. Conversely, when the north experiences summer, the south is in winter. The distance however doesn't play a significant role here. In cosmic terms a difference of 100 millions of kilometers is not much. In fact, the northern hemisphere has its summer when the distance between sun and earth is bigger.
The following illustration helps to visualize the above.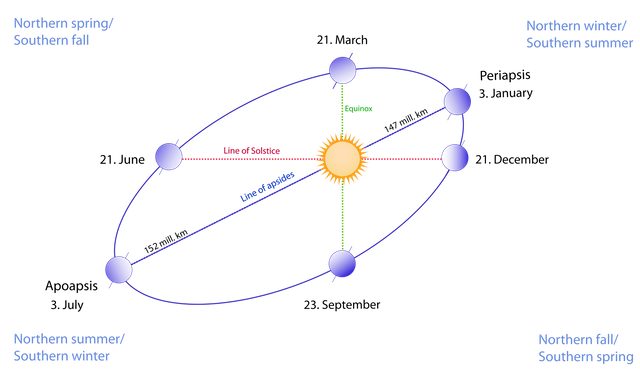 Fig.1 Earths orbit around the sun and its different seasons. Credits


An interesting point to add is that we don't have real day and night shifts on the poles during summer and winter. Sun rays are hitting the northern hemisphere during summer almost 24 hours a day, meaning there is no real sunset. At the same time, the sun doesn't rise on the southern hemisphere.

It's not the distance

To bring it to the point it's not the distance between the earth and the sun but the angle of the rays of light that hit the earth. As you can see in the figure below, the sun rays hit the north pole during summer in a steeper angle than in winter. The steeper the angle the more intense is the radiation and therefore the heat we feel. The places where the sun rays hit in a right angle are the hottest. During June its the "tropic of cancer" and during December the "tropic of capricorn".



Fig.2 Axial tilt. Credits


Yet another myth we Proved false and many more will follow. Whether fact of fiction we will find out. The next episode of Myth or Fact will follow tomorrow.

Yours,
Tim