We all know we have a little CO2 problem. I just came across this graph and there is no way I could say it better than this graph illustrates. We have already emitted the same amount (even more) of CO2 than the atmosphere contained during the last two deglaciations and in only 2% of the time.
The ecosphere can adapt to changes in atmospheric CO2 concentrations. It has done so for millions of years. But that is when changes happens over thousands of years at least. No doubt the planet will survive and heck even life on earth will almost certainly survive drastic atmospheric changes, but how? Do we want to risk more extreme weather events with our infrastructure that is not prepared (almost all cities near coasts) and species that have no time to migrate or evolve?
Well, that choice is still ours and I hope this illustration sheds more light on the situation for at least one reader, then my mission is complete 😉.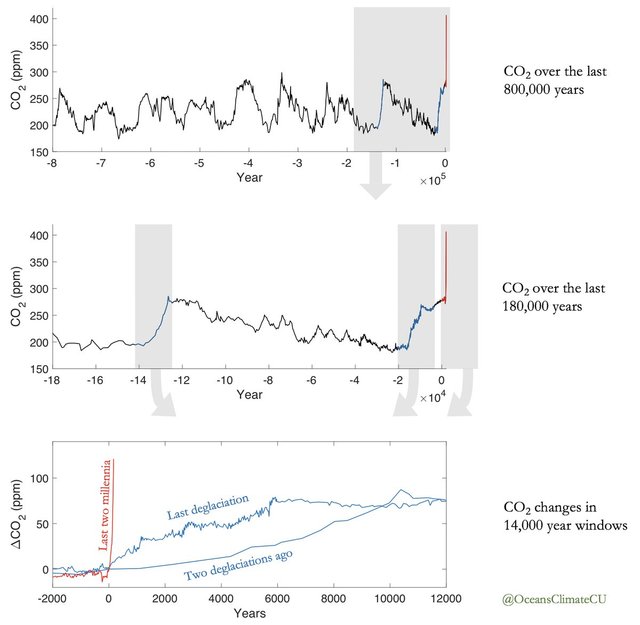 Credits for illustration to Kris Karnauskas
Thanks for stopping by. I would love to discuss any opinion on this topic so don't hesitate to comment!