This talk is astonishing. The speaker, Sophie Wilson, really knows her stuff, and she's charming.
So, in a nutshell, the reason computers aren't 30GHz is not due to physical die limitations. It's due to the difficulties in exposing the light required to etch the structures. It would take way too long to make these super fast CPUs at 7 nano meters.
Basically, the problem is economics, not physics, which is great. I find this encouraging because we're at the point where a breakthrough will open the floodgates. There is incentive to come up with a whole new process that's economical. Wilson seems skeptical, and I don't blame her.
Core Limits
Wilson also makes the assertion that adding more cores don't help. This is a specific claim about scalar bottlenecks.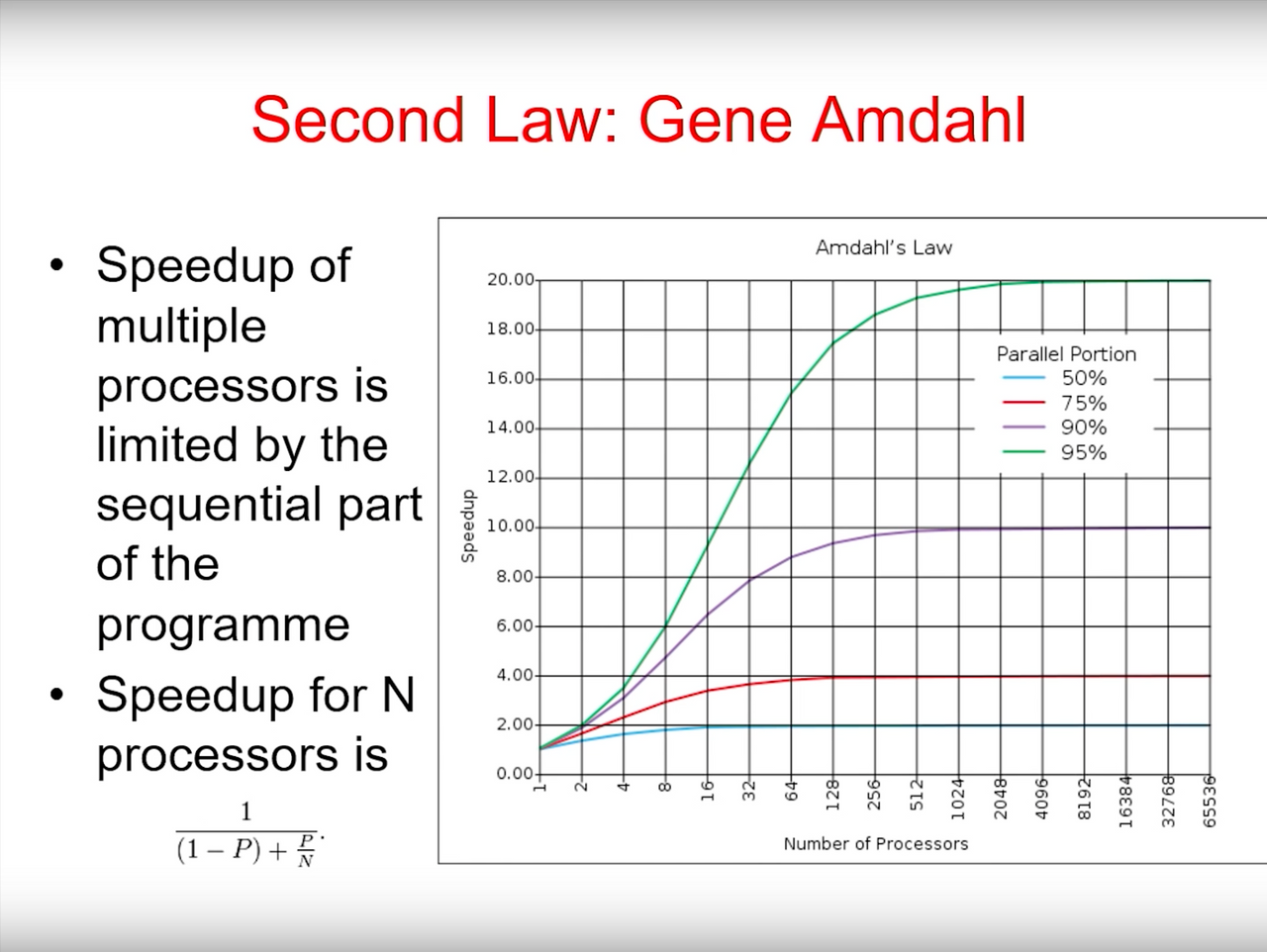 Her assertion is that CPU utilization maxes out to 4 cores when browsing. Adding cores doesn't help after that. But they keep cramming cores into our devices anyway.
For that specific claim, I agree that adding cores doesn't help. I also agree that this is true in most use cases for most consumers running most applications. But this doesn't address background processes.
On an application level, there's no advantage. But on an OS level there is.
For applications to take advantage of the rising core numbers, there has to be a paradigm shift in how programmers tackle problems.