The center of a bar galaxy still has a spiral structure.
In the nucleus of this galaxy the core shows what is called the "grand design" spiral.
Only galaxies with large-scale bars appear to have these grand-design inner disks - a spiral within a spiral. Models suggest that the gas in a bar can be funneled inwards, and then spiral into the center through the grand-design disk, where it can potentially fuel a central black hole.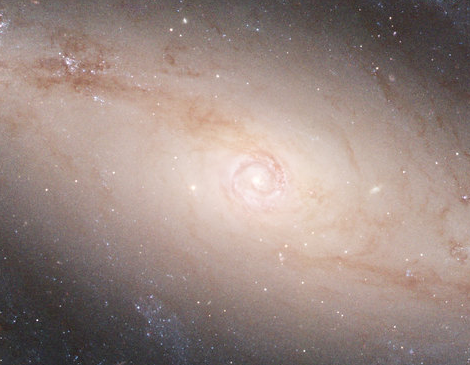 More background galaxies can also be seen at full image resolution: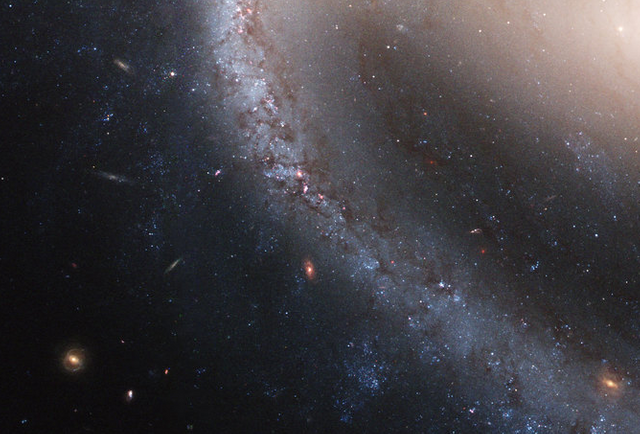 NGC 1300 is considered to be prototypical of barred spiral galaxies. Barred spirals differ from normal spiral galaxies in that the arms of the galaxy do not spiral all the way into the center, but are connected to the two ends of a straight bar of stars containing the nucleus at its center.
click for source link: