Microdosing is the act of taking a tiny bit of a substance (LSD, Psilocybin, Marihuana) to promote your cognition, improve your mood, kill your procrastination or help you build self-esteem.
The most popular, and currently a lot in the news is microdosing LSD. Although the act of microdosing stems back to the early days of psychedelic use it got a lot of attention recently. Mainly because of reports that mention Silicon Valley people using it to promote focus and productivity.
Still, there is no hard science backing these beneficial claims. That's why the 'Self-blinding Microdose Study' is an important initiative. Run by the Beckley Foundation and Imperial College London this will be the first trial on microdosing LSD.
---
👉Peep this Guardian article for more background info.
👉Visit 'Self-blinding Microdose Study' to find out more and apply to take part in this global trial.
👉For more information on this topic and links to relevant articles check out my Are.na on Microdosing LSD
---
🌐 S O C I A L S
◆ YouTube: https://www.youtube.com/c/FutureFood_io
◆ Steemit: https://steemit.com/@futurefood
◆ Instagram: https://www.instagram.com/futurefood.io
◆ Facebook: https://www.facebook.com/pg/futurefood.io
◆ Twitter: https://twitter.com/futurefood_io
◆ Website: https://www.futurefood.io/
🤙 BTC: 1NwZcZz4vdPXnqTAozqoAJm7J56uXe1Gya
---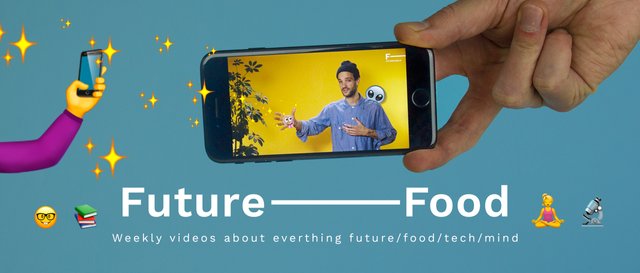 📌 I don't have a medical background. I am not a nutritionist. I'm an autodidact and obtain all my knowledge through personal research. I also value anecdotal evidence. None of the information I provide should be viewed as a guideline or advice.