The spagetti models are now saying that a direct landfall onto US shores are much more likely than yesterday. Here is the latest forecast: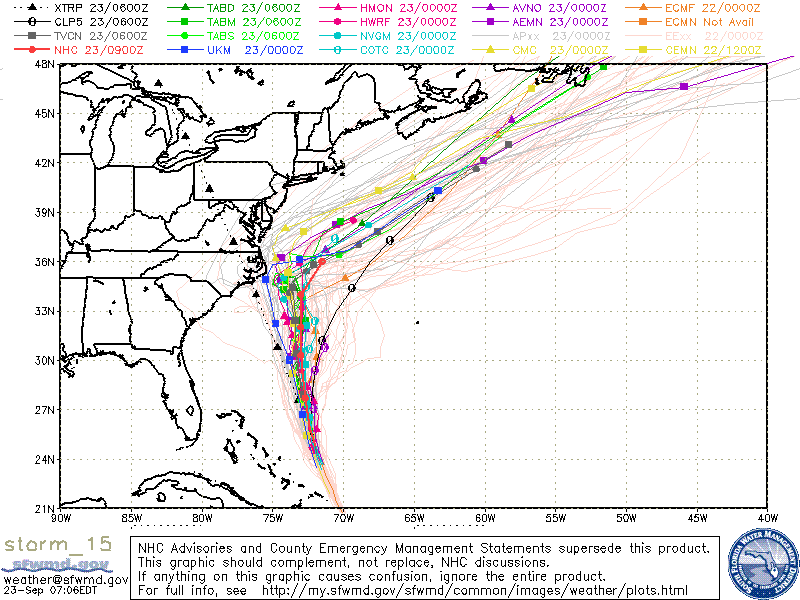 Comment: At this time, most models are showing a US hit, not a direct hit, but the hurricane will cause problems in the state of North Carolina. Out of these models, 2 of them are showing a direct hit out of 16.
By the way, here is the latest forecast from the National Hurricane Center: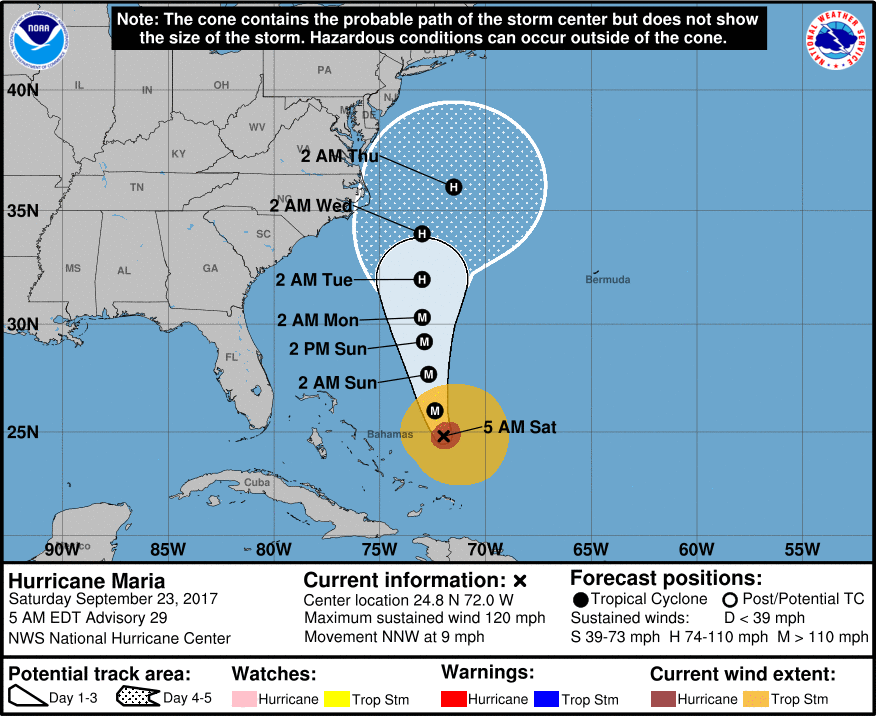 Comment: This model is only showing a slight touch, but I would be very cautious and not take any chances if I lived in the Carolinas.