Beware : Impostor Bobbylee is on steemit.chat
Hello Steemit Friends,
Please beware of the IMPOSTOR BOBBYLEE!
The Impostor Bobbylee is trying to deceive me last night. He sent me a message at steemit.chat. I really thought it was the Real Bobbylee.
Here are the screenshots of our conversation last night.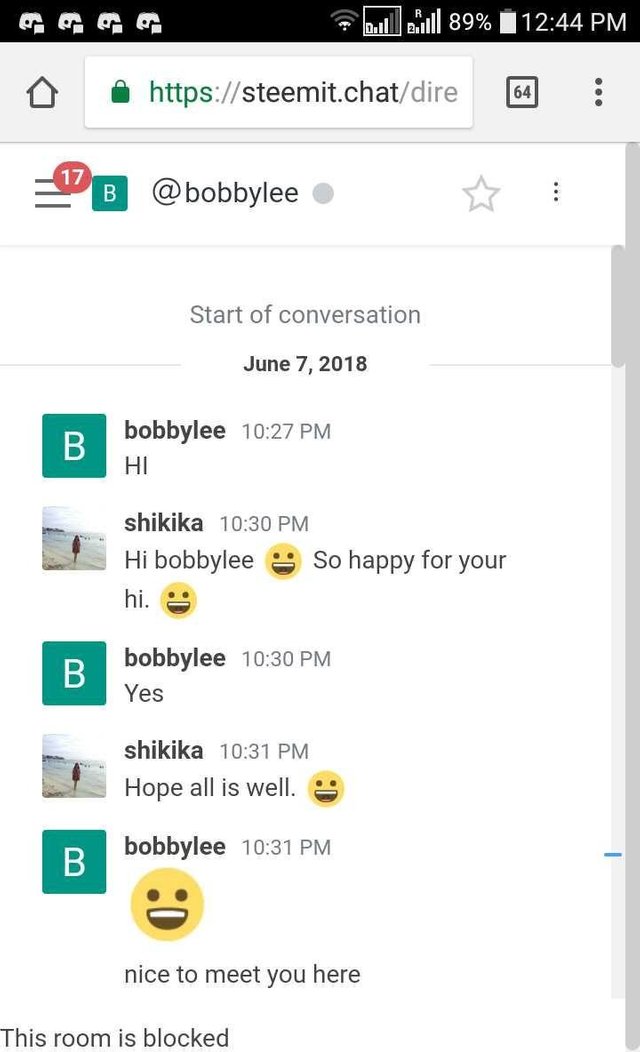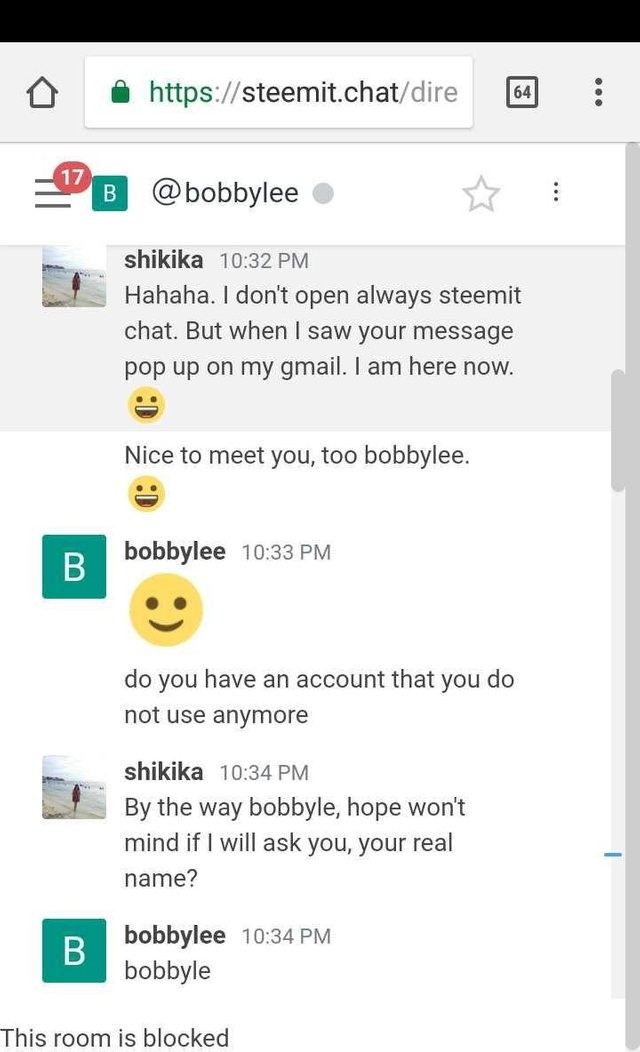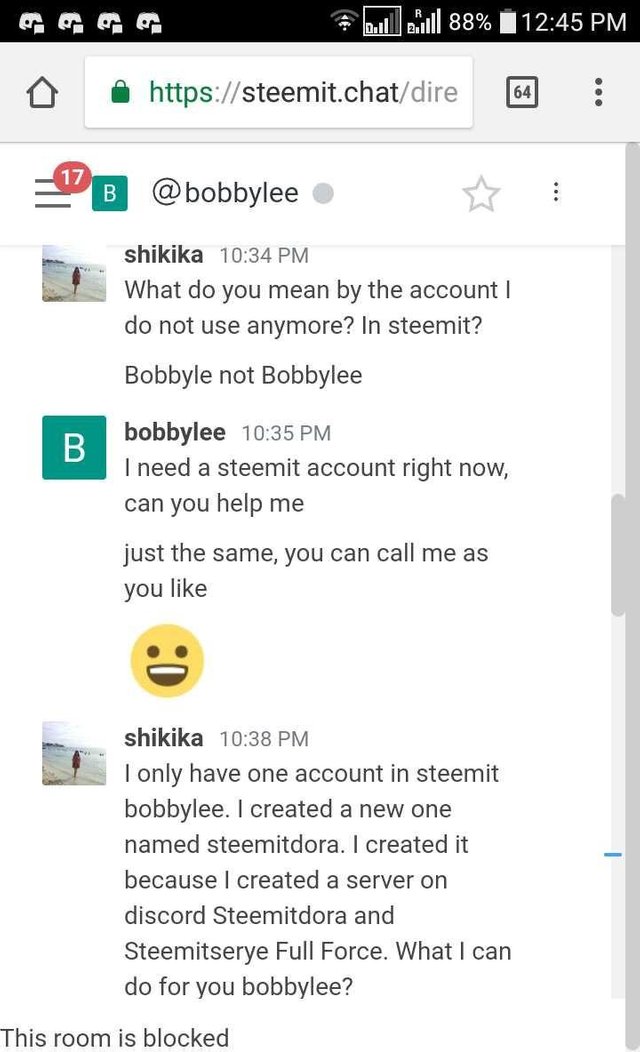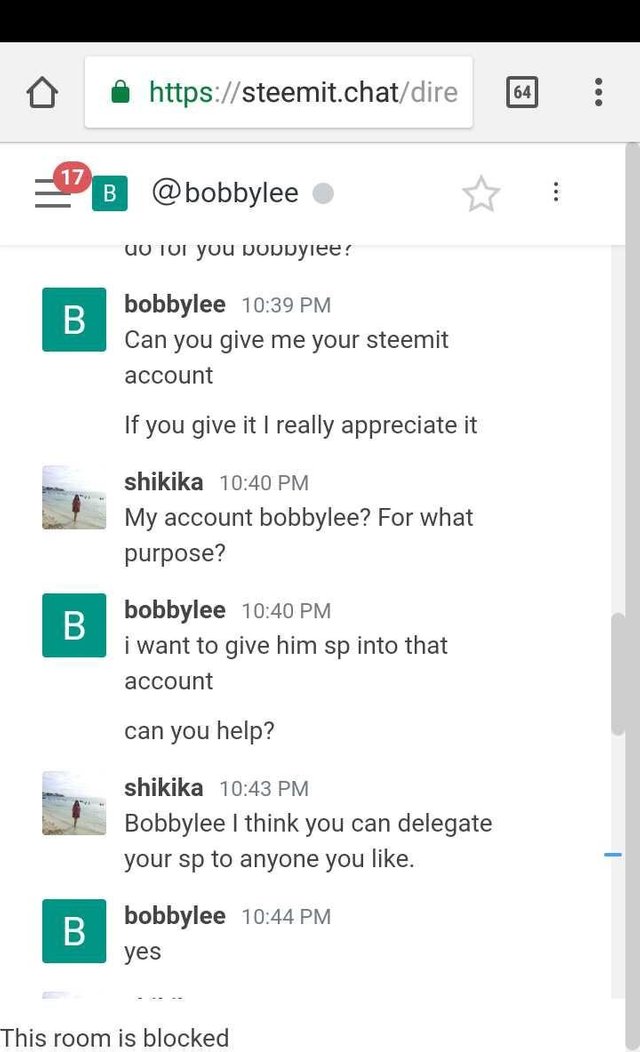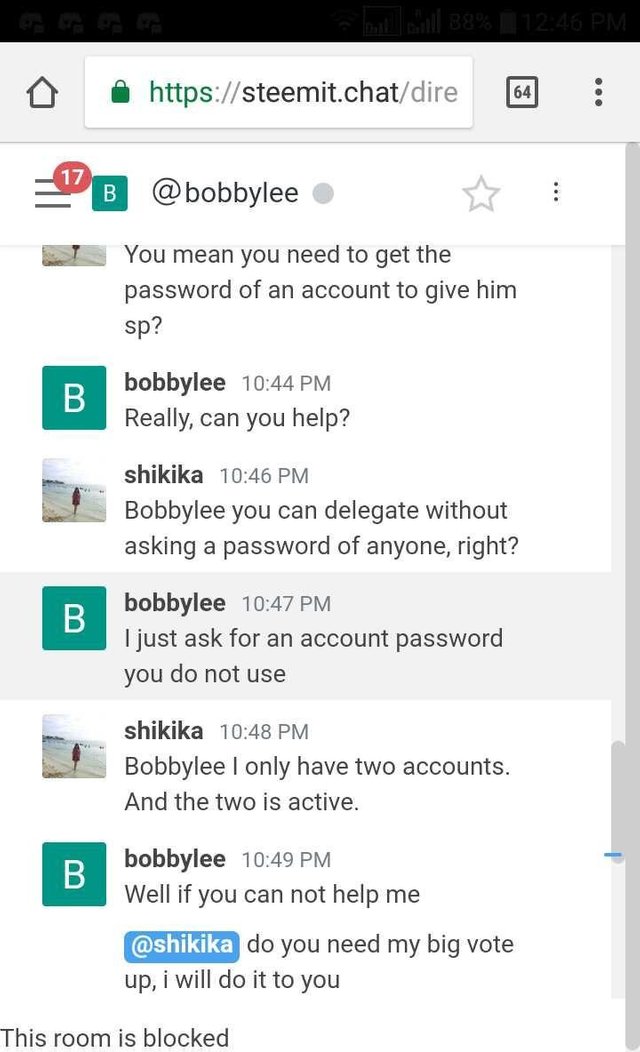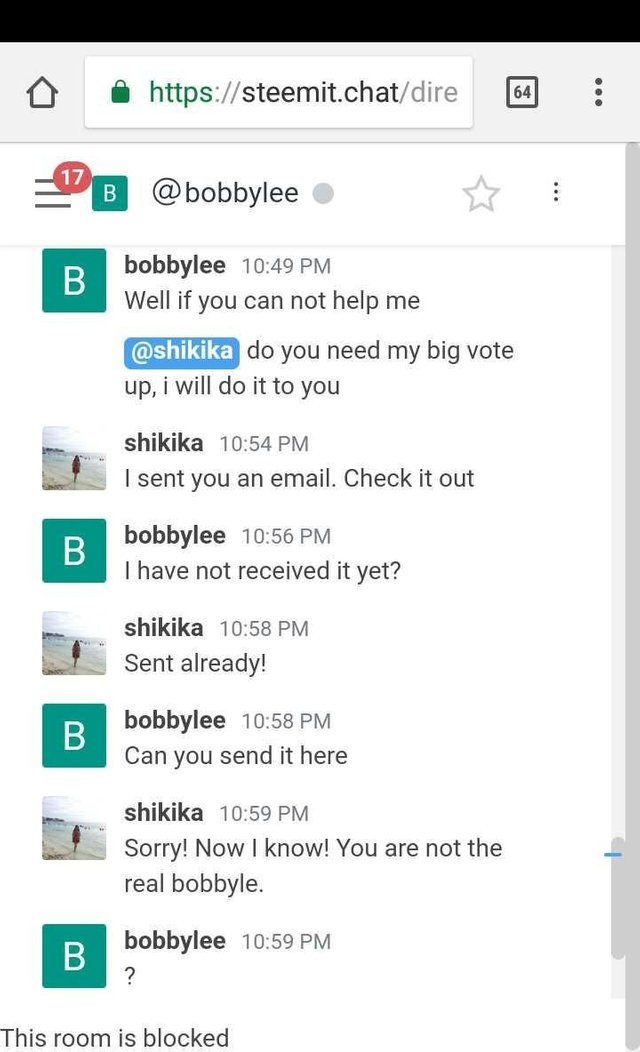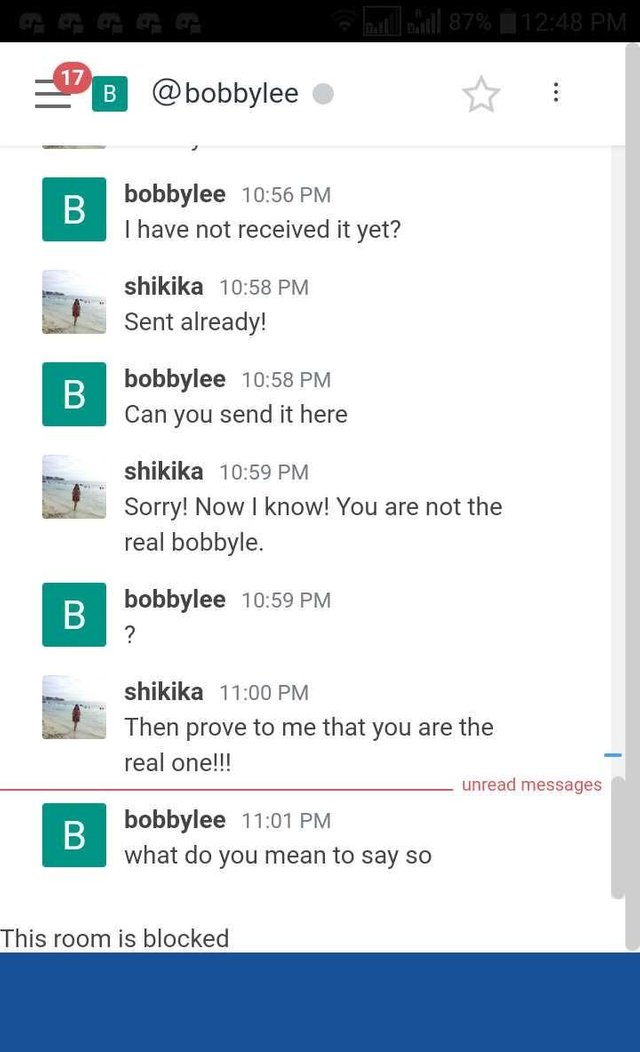 The IMPOSTOR BOBBYLEE didn't know that I have contact with the Real Bobbylee.
I am too suspicious of the messages of the impostor bobbylee. That's why, I immediately call the attention of the Real Bobbylee. It was confirmed that the one I am chatting with at the steemit.chat is the IMPOSTOR!
Here's a message from the Real Bobbylee,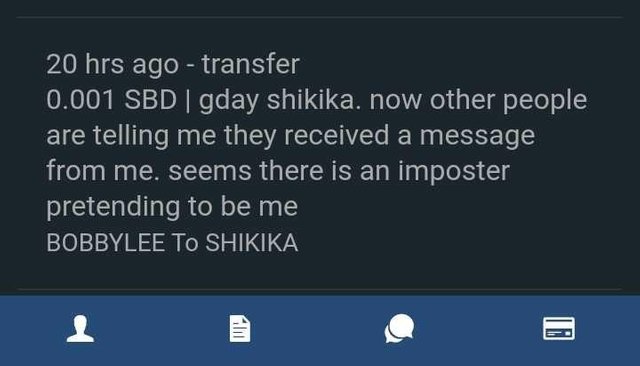 Click here for @bobbylee confirmation post about the Impostors.
EVERYONE PLEASE BEWARE OF THE IMPOSTOR BOBBYLEE! PLEASE KEEP YOUR PASSWORDS SAFE! DO NOT GIVE IT TO ANYONE!

I am very grateful that I wasn't deceived by the impostor bobbylee.
Be grateful in every little/simple things and you'll find happiness you ever wanted! 😀😀😀
Everyday is worth to be grateful of!
How about you? What's your #gratefulvibes story for today? Join the #gratefulvibes community challenge of @paradise-found as it is extended forever. You can share yours and show to Steemit world how grateful you are. Feel free to comment and share. See you around! 😀😀😀💖💖💖
I am inviting everyone to join us at,
Gratefulvibes Community Discord Server
Steemgigs Discord Server
Steemitserye and Steemitdora Full Force
Let the #teardrops of gratefulvibes begins! 😀💖
P.S. Please support my witness @surpassinggoogle who inspire me continue what I started. To vote visit,
https://steemit.com/~witnesses
Type "steemgigs" as a witness in the search box then vote as shown below:

Yours truly,
@shikika with much love 💖💖💖😀😀😀
Keep steeming! 😀😀😀