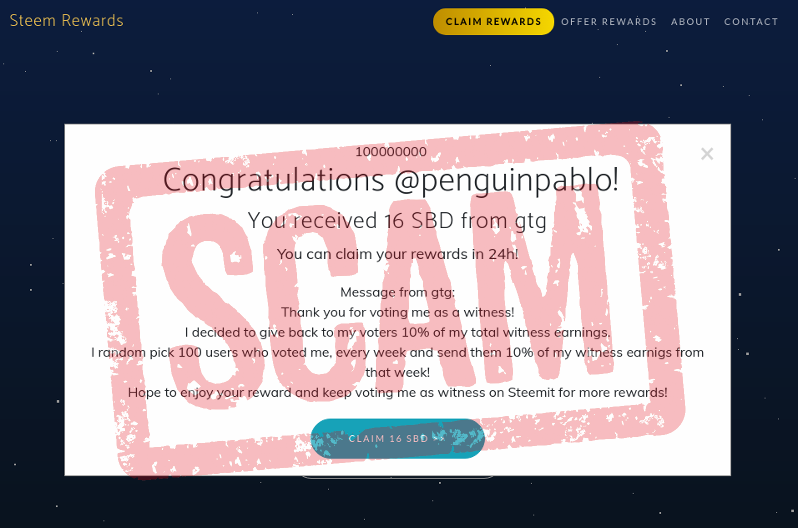 I just received a 0.001 SBD transfer from @gtg.witnesses who is currently sending a small amount to many other Steem accounts. He pretends to give away SBD rewards on behalf of @gtg, but this account and website has nothing to do with @gtg.

@gtg is a known and respected witness I have voted for. He would never ask for login credentials.
The website pretends to redirect you to Steemconnect.com to login to your Steem account and to claim your reward, but you are not actually being redirected. A filthy phishing attempt. If you login you expose your password to the owner of this website!
Never give away your Steem private keys!
---
Visit my websites:
SteemBlockExplorer.com - SteemNow.com - CoinMarkets.today
¯\___(ツ)____/¯ Follow me @penguinpablo