STEEMCHURCH VENEZUELA-TIME FOR EXPANSION: CREATION OF NEW DINING ROOMS "BREAD FROM HEAVEN"
WELCOME TO THE BLOG OF STEEMCHURCH VENEZUELA@sc-v
Be blessed my brothers and friends who visit our messages every day, and collaborate supporting our work from their countries, with their prayers, good wishes and donations that have made possible a work group, focused on the vision of Christianity: Love from Jesus, I can take the good news to various locations in Venezuela.
Several days ago the main leader and mentor, our beloved @sirknight, has made an incredible proposal for the community expansion of the church in Telos, we believe that he has made a powerful summary of the work and the impact that has been had as a community, and above all as people who love Jesus.
You can read this complete message in the following link:
https://steemit.com/steemchurch/@sirknight/steemchurch-telos-worker-proposal-001
https://steemit.com/steemchurch/@sirknight/telos-worker-proposal-steemchurch-community-expansion
It has also expanded the communication channels through telegram:
✝️ SteemChurch
Family, Freedom, Faith -
Christianity on the Blockchain.
https://t.me/steemchurch
SteemChurch Community
https://t.me/steemchurch_telegram
We, the working group of @sc-v, continue with the task of expanding our territories, and take care of every step, every detail, of the work that God has placed in our hearts, with successes and mistakes, God Himself has taken charge of give us the responsibility of impacting a nation through the love of Jesus in us, we know the perseverance and dedication, love and effort that has placed many people in this as @sirknight, @pennsif, @fundition, and we know we have a social commitment , moral to be fulfilled not only for men but for the cross to have the meaning it deserves: Love towards neighbor.
Today we have the scoop of notifying that the most beautiful social project that God has given us for this time "Bread From Heaven" will begin to spread to the east of the country.
The east of Venezuela's revival, our new dining rooms will be located in Sucre State, and Nueva Esparta State, known as Margarita Island.

"I am a person, to work the things of God, I do it with excellence, I always want to go that extra mile to glorify the name of God, and at the time of choosing, I will be radical, by choosing for Christ"
DARLENYS
The island of Margarita is located southeast of the Caribbean Sea, northeast of Venezuela, north of the Araya peninsula of Sucre state. Together with the islands of Coche and Cubagua, it is the only island state in Venezuela, called Nueva Esparta.
It has cost us a lot of effort to get here, we will not give God something that does not cost, it will always have a price, not only economic, but of time, of life, and I believe that there are people in Venezuela willing to pay the price, the price of love.


These children's canteens will be managed under the @bfh-sucrestate and @bfh-nuevaesparta accounts, they will be under the leadership and coordination of the sisters @ricci01 and @enilekcays, who are great potentials for God's work on earth, the ends will begin of weeks, and will be doing the task progressively, both dining rooms will be coordinated and supported by @sc-v, led by @darlenys01, as well as alliance accounts @childrensclothes, new project supported by @fundition and @adollaraday, all united by the same purpose: To give to the needy with efficient and effective management of resources, returning the identity to the children of Venezuela who have no shelter, redeeming values and restoring lives through the living and effective word, the Gospel of Jesus.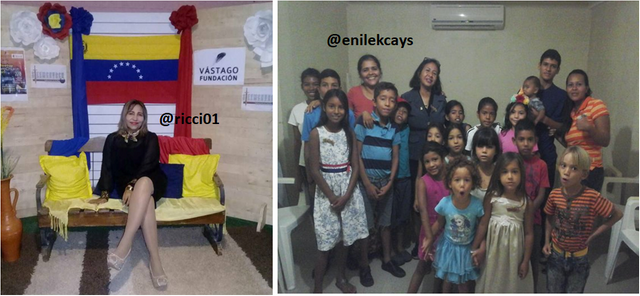 We know that they will do an excellent job at the hand of God, and without disappointing the trust they have given to the members of this great community and our country.
This is what the man says for Venezuela:
Rejoice, O sterile, who did not give birth; he raises song and shouts with joy, the one that never was in labor; For more are the children of the destitute than those of the married woman, says the Lord. Enlarge the place of your tent, and the curtains of your rooms be extended; do not be sparse; lengthen your cords, and strengthen your stakes. Isaiah 54: 1-2
For more information:
http://www.breadfromheaven.com.ve/
contact@breadfromheaven.com.ve steemchurchvenezuela@gmail.com https://www.facebook.com/breadfrom.heaven
Whatsapp: +584265810831
If you wish to collaborate and participate in the "Bread from heaven" social project, you can contact us through the available channels. "Bread from Heaven" is a social program registered by Darlenys, and its use is exclusive to Steemchurch Venezuela.
"Every small beginning in the hands of God becomes immense."
Live the children of Venezuela

We thank our collaborators
We thank all those who have collaborated with the children of Venezuela.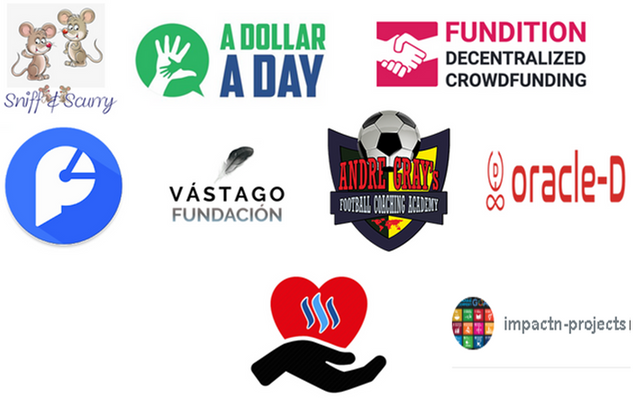 Today we thank the support and work done by @impactn-projects and @traveller7761, to promote our leading project "Bread From Heaven" visit the promotional blog:
https://steemit.com/globalgoalsfeed/@impactn-projects/children-s-dining-room-as-a-social-inclusion-strategy-in-venezuela-bread-from-heaven
Our special thanks @steempress-io****for their collaboration to add value to this platform. If you want to use steempress, look for information here:steempress
If you wish to comment on this message, we invite you to download @partiko. We thank all our brothers of @steemchurch, @sc-v, @sc-g, @sc-n, @farms, to promote this beautiful application from their accounts. Follow @partiko for detailed and updated information.
If you wish to comment on this message, we invite you to download @partiko. We thank all our brothers of @steemchurch, @sc-v, @sc-g, @sc-n, @farms, to promote this beautiful application from their accounts. Follow @partiko for detailed and updated information.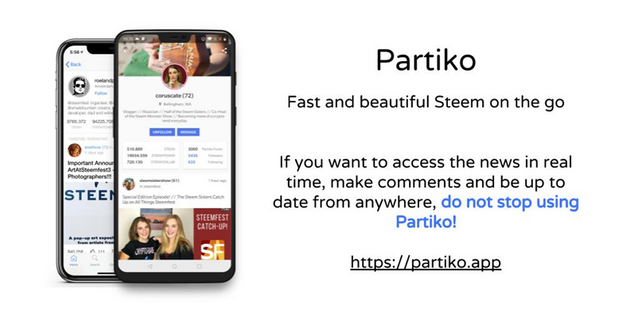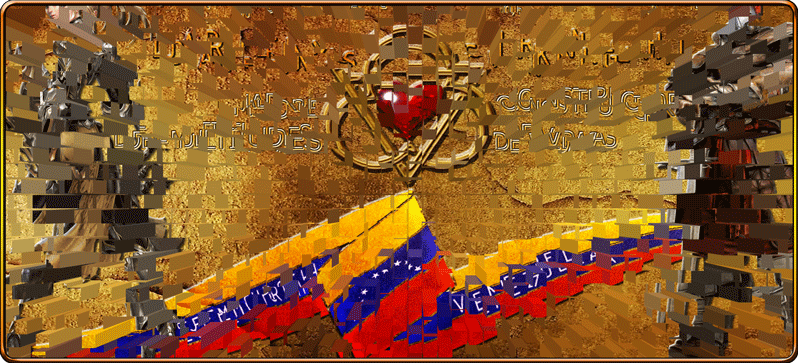 ---
Posted from my blog with SteemPress : http://sc-v.vornix.blog/2019/02/19/steemchurch-venezuela-time-for-expansioncreation-of-new-dining-rooms-bread-from-heaven/
---