Blessings my brothers of @SteemChurch:


In spite of all the inconveniences presented in these last weeks in our country, we continue until we finish with the holiday plan "Children for freedom"
During the month of August we carried out several recreational activities with children, aged between 6 and 12 years. It has been an unparalleled experience, which fills us with satisfaction, seeing the joy of the little ones.
A few days ago visiting some communities, we met a group of children in a very disadvantaged sector of our country. When we asked them what they wanted to do on a vacation day, they answered that they wanted to go to the sea, play, run. For this reason, We decided to close our vacation plan on a beautiful beach in our city, making this beautiful generation happy.


Helping children to fulfill their dreams, leads to a life of personal growth, you can only observe their innocence, their kindness, their happiness with only a little time that we can devote to them.

Loving and serving the youngest and the most needy is one of the most beautiful works we can do. Fill our hearts with joy and make us experience that we, in reality, are the most needy; that we always receive more than we give and that really, the face and the gaze of God - when we see it in heaven - will look a lot like one of those simple people we love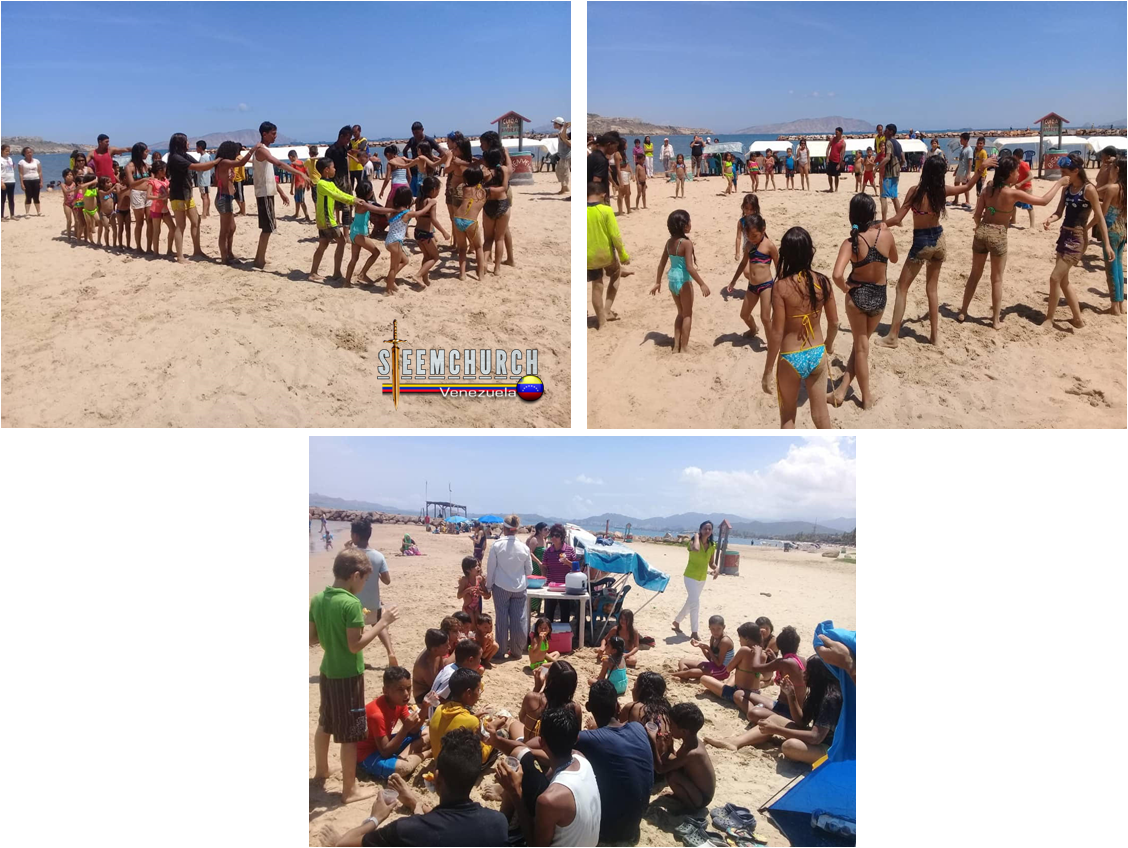 "There is more joy in giving than in receiving," this is a reality that can only be believed when one lives. Sometimes we believe that we are the ones who are going to help others and on the contrary, we realize that when we serve with love, dedication and generosity to one of these vulnerable children, we receive more, we realize how much we need and that we also have our poverty. Thus our hearts are filled with an authentic and profound joy, our hope is renewed in which it is possible to transform the world and our heart burns with a greater love and with a greater desire to give to others. When you get on this "roller coaster" it's hard to stop.

We want to thank all those people who collaborated with us during this month in these activities. Thanks once to our beloved @SirKnight for being so special and supporting us in this beautiful way.
To the team of @sc-v (@xiore, @taty17, @lorennys, @emiliocabrera, @mildreduh, @marialara, @giacamila77, @abordo2000, @xioran, @ricci01, @elion, @laramrm, @kenaliz85, @christibri, @elgringo79, @mosdad, @doumerromero, @mariela)
A special thanks @adollaraday on behalf of @pennsif, @cryptocariad, @cryptocurator, @globocop, @goldendawne, @hopehuggs, @jznsamuel, @marblely, @nikolina, @onemedia / @soundbath, @steeminganarchy and witnesses @drakos, @followbtcnews , @quochuy, @steemcommunity and @yabapmatt for their constant support.