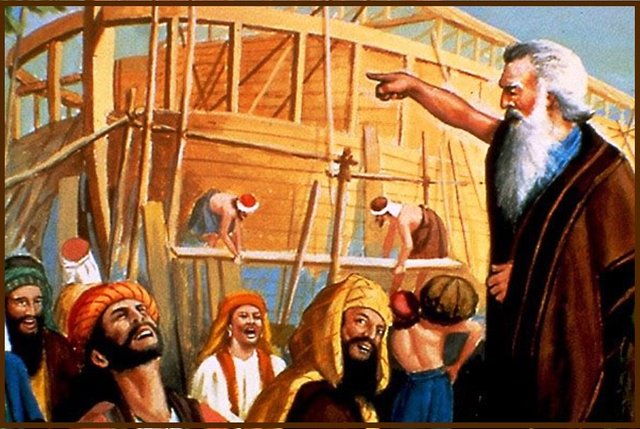 Source
Greetings to the entire blockchain.
More than all sacrifices and burnt offerings, God wants, is obedience.
Obedience to God is more important than anything else. In the Old Testament we find a shining example of a man who obeyed God and, because of his obedience, God continued his mercy on the human race. I mean, our brother, Noah.
In Genesis 6: 9-22, God gives Noah the order to build an ark because he must destroy all creation with a flood, including the human race.
God had thought about it very carefully, but man's evil had filled God's patience, and only Noah had found grace in God's eyes, which allowed God's wrath not to touch Noah or his family.
In Genesis 6: 22, Noah fulfills God's order.
And Noah did it, he did it according to everything God commanded.
Noah took care of all the details of God's command and did what God had commanded him.
This absolute obedience to Noah brought salvation to his personal and family life, as well as the conservation of the animal kingdom.
The ark represented the physical salvation of the eight people who remained alive. Today, the ark is Christ, which is the salvation of all the people who descended from the surviving eights of the flood.
Noah was not saved by the ark, Noah's salvation is a product of his faith and obedience to God.