The faith of the woman who touched the mantle of Jesus.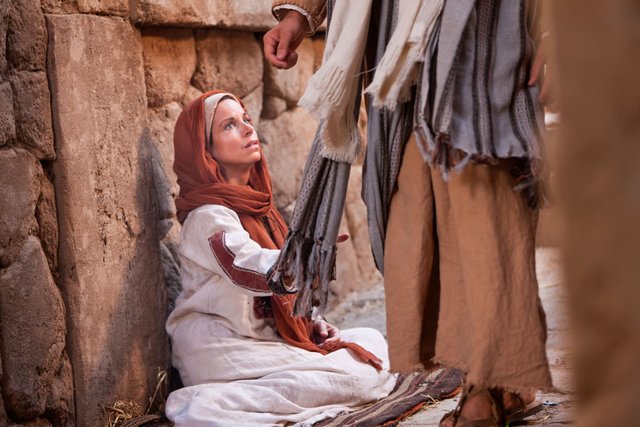 Source
Brothers, again by the will of God I share another message of much personal and spiritual edification.
Perhaps he is going through very difficult times like those experienced by the woman who touched the mantle of Jesus and his faith was enough to achieve his healing. Today I want to brighten your life with this message, which I am sure will give you enough strength to move forward and overcome the problems you are going through.
In the Gospel of Mark 5: 25-30, we find this story interesting. Receive the faith of the woman who touched the mantle of Jesus, to receive his miracle and now MEDITATE IN HIS WORDS OF FAITH: "If I only touch his mantle, I will be saved."
Decide to trust in the power of God and the power of the word that comes out of your mouth, don't look at the size of the problem, look at the size of your GOD. Who are you going to believe?
The woman who touched the mantle, did not listen to or receive the negative words and death, was not discouraged, or doubted, the diagnoses and medical summaries did not stop her in search of her miracle. He directed his attention to a person, Jesus, touching his mantle was enough to receive his miracle.
The woman who touched the mantle of Jesus knew who to trust, who would overcome her disease problem in an instant and forever: her faith and decision brought her healing, salvation and blessing. God only needs our FAITH to bless us supernaturally INSTANTLY.
This woman heard about Jesus, and this was enough to go after him with the full conviction that until that day he would suffer from that disease, the blood flow chains that tied his life for 12 years were broken, because she applied the principles of the Kingdom when everything seemed impossible.
Today may be the day when your eyes see what you were waiting for if you decide to touch by faith the mantle of Jesus Christ.