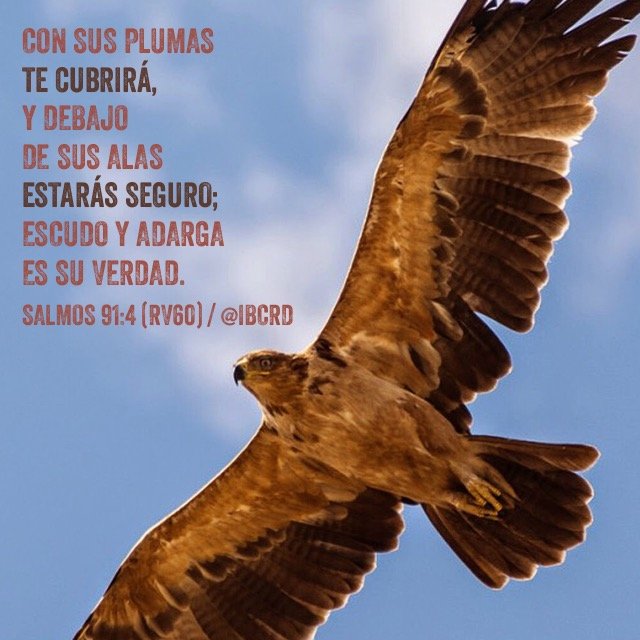 Source
If you are looking for a powerful word that comforts your heart in an unwanted situation you are living, go immediately to Psalm 91: 4, where the Lord says:
With his feathers he will cover you, and under his wings you will be safe. Shield and shield is its truth.
It's not about seeing God as a bird that has immense wings, no, it's just about understanding the care that the birds themselves give their chicks when a danger approaches. God takes this example from nature to show that if a bird takes great care of its chicks, how much more Dio will take care of his children.
So, dear friend, that if a bird is very jealous of the safety of its chicks, you can imagine how jealous God is with all the children of his kingdom.
This great psalm illustrates the immense peace and security that God gives us when we are under his coat. It is an absolute protection against all the attacks of our main enemy, that is, Satan.
God will deliver us from his stems and take us in his arms and we will receive that powerful love that comes from his presence.
God surrounds us like a shield. This reminds me of the protection God had given Job. All the time that God had Job surrounded as a shield, Satan could not touch him at all; when God removed Job's shield, it was when the enemy made a mess in Job's life. The rest of the story you know.
When God restored Job, he gave him his protection so that the enemy could not do anything else against Job's life.
The same thing happens, right now with you, dear reader, who is under the cover of God. At this moment, he enjoys divine protection and this fills him with security, trust and peace. Do not forget that although one thousand ten thousand will rise against you, nothing will happen because the Lord is your refuge and your shield.