Jesus the author of our heart!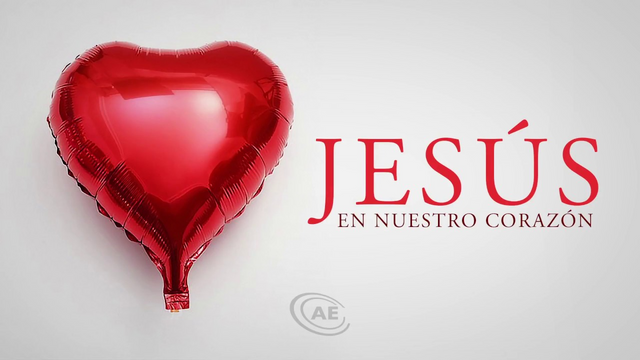 Walking with God brings difference in the life we ​​live and having Jesus in our hearts brings us blessings and enjoy many promises that have been held for a long time in humanity due to man's disobedience.
In everyday life we ​​make many mistakes and take false steps due to the instability that we have as humans for not achieving firm and clear goals and decisions, because many times we make incorrect decisions that we later regret.
The Bible clarifies that life without Jesus is ephemeral, gray and very sad and that our path is uncertain but when we allow Jesus to live in our hearts things are different, we acquire wisdom and everything helps us well.
Having Jesus in our heart helps us to be better people and not walk in darkness but the light of Jesus illuminates our path
The Bible tells us in the following verses why it is good to have Jesus in our hearts.
1 John 1: 6: "If we say we have fellowship with Him, and we walk in darkness, we lie, and we don't practice the truth."
Having Jesus in our hearts allows us to see the light of life because we have communion with Him and this leads us to obey his word and practice the truth.
3 John 1:11: "Beloved, do not imitate evil, but good. He who does good is of God; but he who does evil has not seen God. "
Having Jesus in our hearts allows us to imitate everything that is good, everything that is fair, everything that is pure, but if we do not practice this kind of fruit, but we do evil, God is not in our heart.
John 20:31: "But these have been written so that you may believe that Jesus is the Christ, the Son of God, and so that by believing, you may have life in his name." (The New Testament FRESH FRESH AUTHOR Will Graham September 19, 2015 )
If we have Jesus in our hearts we have salvation and eternal life and we walk in the truth by practicing the truth.