I am ridiculously humbled by your show of love and support for my everyday journey on this platform. Words are priceless, yet they cannot express how i feel.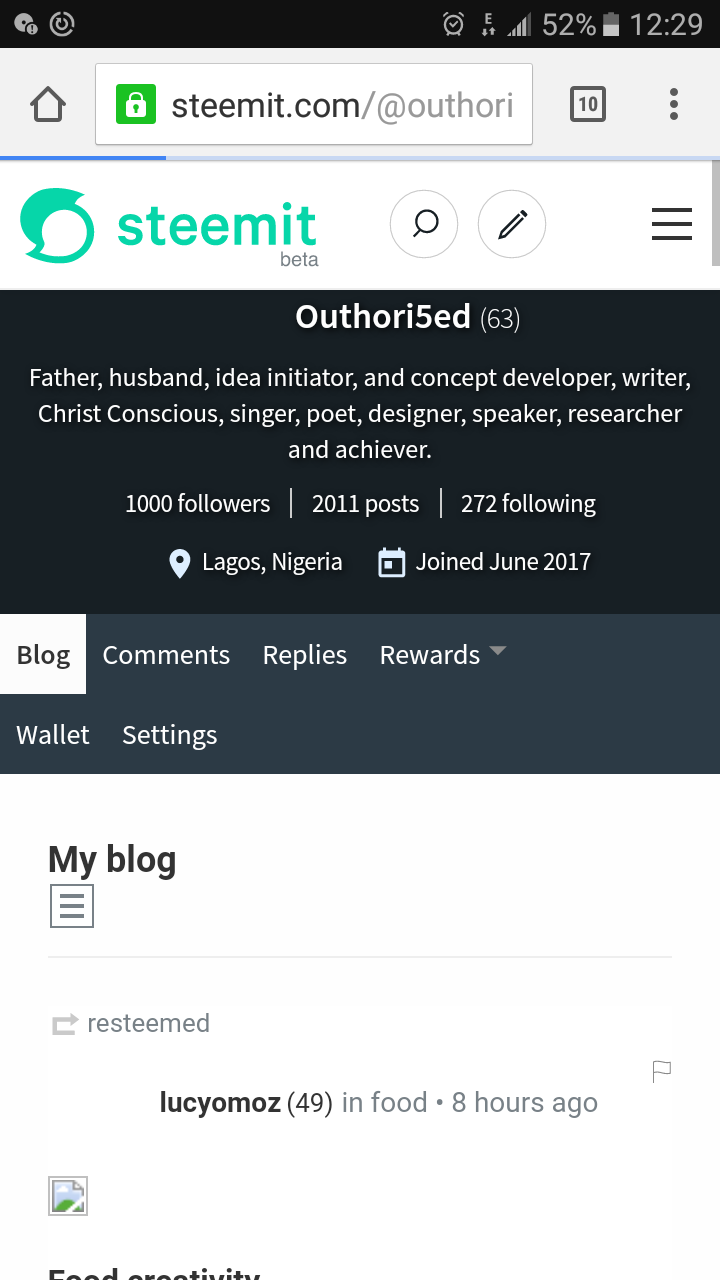 Through steemit my life have received a tremendous change and i have been able to affect some few lives positively through this platform. Since joining steemit in June 2017, it has been a great adventure and a blessing beyond words.
I want to thank @ejemai for introducing me to steemit and how he has empowered many Nigerians via @stach initiative. I am grateful immensely to @donkeypong who has contributed massively in making this journey fruitful. @damarth's initiative of community development and a meal a day impacted my work positive and his constant support for the work has been amazing. @analisa, @kevinwong, @stach, @ejemai, @redfishpillar, in fact @everyone thank you for the undying support and love.
Though there are so many things i am thankful for and would love to write about but first i want us to share; and i will be giving some SBDs to celebrate this.
What you are expected to do is tell us your best moment yet on Steemit. What are you thankful for?
Rules
-Write your response as a comment to this post no fewer than 50words
-Resteem this post
-Follow @outhori5ed
-Upvote this post
The best 5 comments as judged by @lucyomoz and @ebij will receive 2SBD each.
5 mentions will receive 1SBD each
Contest is open until payout of this post.
It is with Love from @outhori5ed and I SteemIT for a living!