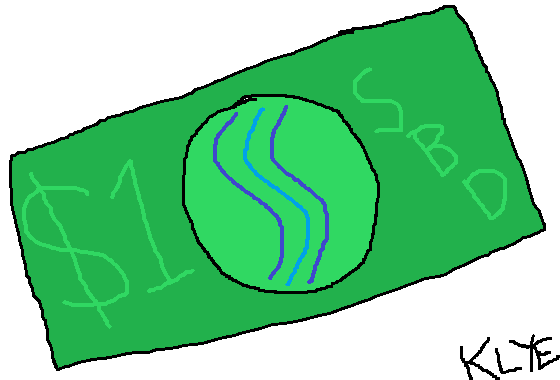 While certainly not the most knowledgeable person when it comes to the work an economist would normally do I've noticed a trend over the past few days which has SBD trading at anywhere between 2%-8% lower than it's supposed to be. Is it time for some change?
Will Increasing SBD APR Percentage Help This?

( screencap stolen from https://bittrex.com showing low SBD price )
It would appear that people aren't holding their SBD post payouts in favour of trading them to other currencies such as Bitcoin. While understandably most Steemit.com users are in need of monetary compensation this rush to cash out into other currencies has put a strain on the peg causing it to fail far below what it's intended level is. Would an increase in SBD APR % paid monthly make more users hold their SBD? My thoughts and guts are telling me yes, however that being said it's up to my fellow witnesses to agree on an increase.
I propose an increase of SBD APR percentage to 1.00% to reward SBD holders for not cashing out right away. However, as detailed below see some issues with doing so. Read below:
The "Problem" With Increasing APR Rate
Some of the largest holders of SBD are exchange accounts and while they are performing a great service for the STEEM network it's to be mentioned that by increasing the APR rate these services will profit immensely, more so than the average user. If these exchange accounts were to trade in their SBD earned by increasing the APR rate for other currency the exact opposite effect may occur then what we wish to happen.. And SBD price and peg may fall even shorter than it is now... Sort of a dilemma. Not sure the best way to go about this.
Now while these exchange accounts such as @bittrex and @poloniex have every right to dump their interest earned SBD for other coins, some form of agreement or contract having them hold onto the SBD or convert it into STEEM seems the best course of action..
Albeit it may be difficult to convince these organizations to act on behalf of our STEEM networks greater good rather than their own. Perhaps it's time to contact these exchanges and ask them to aid in the keeping of the peg?
This post is more so a means of starting open discussion and getting the gears turning to get our $1 peg back to SBD.. I'm not an economist nor do I even know if the ideas given above would help maintain the peg. It's up to our community and the companies who serve as exchanges to come up with an answer to the failing peg problem we seem to be facing.
---