Steemit's Satoshi's Treasure Update. The Hunter will meet The Hunted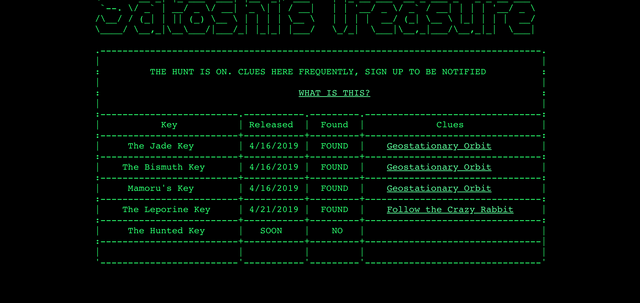 Wow!!! We have had some great growth since last Sunday when we had 7 members in the group. 5 Days later we now have 0ver 60 active Steemians in our hunt discord group. We have 26 countries covered so far which is really good going. And this is coming from our great community. Thanks for @pennsif for having me on his show on Thursday night. I always have been a fan of @pennsif's hosting as he makes his guests very relaxed and I was delighted to have been asked on to talk about our hunt. It was my very first time on discord speaking and I was more nervous than I expected to be and I diddered and doddered my way through the chat without taking a breath 😂. But I was glad I did it. Thanks to @niallon11 to talk about it on The Ramble show also.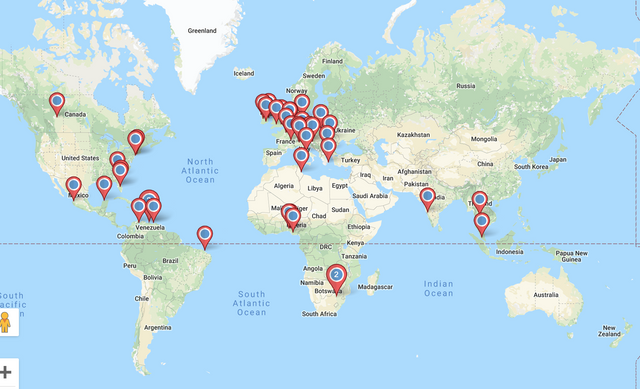 As you can see on my cover photo The Hunted Key is the next key that we are going to try to find. We do not know exactly when it will become available but the last two communications were on a Sunday so I expect this will be the same.
Eric Meltzer the creator of the hunt has told us on the official telegram page that the next clue will be in a physical location. He also said he would be surprised if anyone found the key as quickly as the others. This key is rumored to be the first unique key which means that only one person will be able to find it.
This is where the strategy begins and where our closed clan could really benefit. They say Steemit is hard to join and unboarding is difficult. For this project our closed group is great . Unique keys are vital for this hunt because it gives the clan who finds them a strong bargaining position in the hunt. Lets say that a clan requires 1 key to obtain the $1 million dollars. How much will they be willing to pay for that one key?? 20k? 50k? 400k?.
If all the rumours are true then the Hunted Key will be very interesting indeed. We are still at the early stages of our hunt and we are still looking for any Steemian's interested in taking part. As I said before even though you might not have coding experience or other technical skills but you may have read a book that is key to the hunt. You may be in a location where there is a key. We do not expect you to give all your time to the hunt. But the great thing is you can come and go as you please. This is what our token is for. If you help find a key then we will give you our own Satoshi Treasure token as a reward.


If we win the grand prize we will then buy the token back off the tokenholder for steem so every hunter will benefit.
I would like to thank all our current hunters so far for joining.
We are growing rapidly. But we need more people to achieve this mammoth task. We want to do this for the Steem community. Lets bring home the treasure and put the STEEM blockchain on the map.
If you would like to join please come to our discord channel here. The only stipulation is that you are an active member on any of the Steem's Dapp's.
If the invite link has expired just comment on the post that you would like to join up and we will send you a new link. Either that or contact one of the trusted leaders @niallon11 , @torrey.blog or myself @blanchy.
Going forward we have to be careful as we may have obtained keys that other groups are looking for. When you first join our discord channel you will not have access to any of our rooms. Please be patient while an admin verifies you. It will take a couple of minutes and then you will be an official hunter. We look forward to seeing you there.
Thanks a Million
Blanchy.