SAFU NETWORK - Decentralized financial project with multifunctional wallet
Hello everyone ... Here I will inform you by writing a review to introduce a very unique new project called SAFU NETWORK, so for that, have a look at the article I created below to give you a very good overview of the project, then What benefits do they provide to everyone? Let's just go straight to the discussion below.

The world of decentralized finance centers around the fusion of traditional bank services with blockchain technology. After blowing onto the scene in August 2018, the industry has already amassed a strong following and a value of over $67.65 billion. Almost 30 of the top 100 cryptocurrencies currently ranked according to market cap also feature on the list of DeFi projects. This number is likely to continue going up as more investors pour into the market. If you're eager to enter the market, or sink your ties deeper into it the time is now.
ABOUT SAFU NETWORK

---
SAFU NETWORK is a decentralized finance project with Charity program integrated which is allowing users access to the transparent loans, insurance contracts, pooled investments, and more for a financial freedom that allow not just turning inefficient money into efficient money, but does so in a safe way. Safu network Charity program will help in fighting again poverty and help vulnerable class of people to survive, with this program, we aim to allocate 2% of Safu Network profit to charity program. That is why SAFU is here for you.
SAFU Network has the world's safest cryptocurrency & Fiat Compatible wallet, a multi-function wallet containing a high-yield farming and static staking pool which helps you Store, send, receive, Buy, sell, swap and stake for passive income quickly and securely with all the advantages of a other wallets and centralized/decentralized exchange, but you are retaining complete control of your funds within Your SAFUWALLET by Saving your Seed phrase, you have control to your funds and with Safe Network, Funds are SAFU.
UPCOMING FEAUTURES

---
SafuWallet & SafuPay
Dex
Swap
Liquidity
Pool
Charity
Dice game
What is Blockchain Technology?

---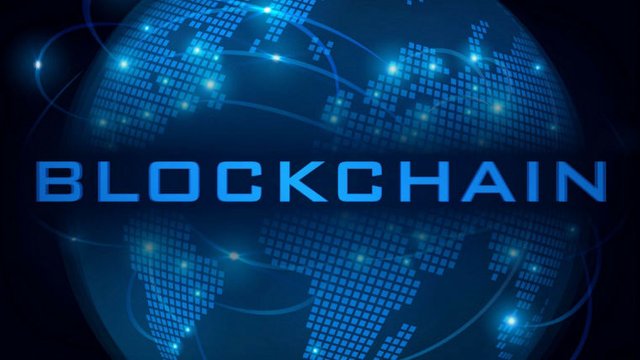 Blockchain, sometimes referred to as Distributed Ledger Technology (DLT), makes the history of any digital asset unalterable and transparent through the use of decentralization and cryptographic hashing, or A decentralized, distributed ledger that records the provenance of a digital asset.
Digital assets are distributed instead of copied or transferred.
The asset is decentralized, allowing full real-time access.
A transparent ledger of changes preserves integrity of the document, which creates trust in the asset.
Blockchain is an especially promising and revolutionary technology because it helps reduce risk, stamps out fraud and brings transparency in a scaleable way for myriad uses.
What is Cryptocurrency ?

---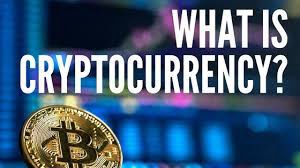 Cryptocurrency is a type of currency which uses digital files as money. Usually, the files are created using the same methods as cryptography (the science of hiding information). ... Cryptocurrencies use 'decentralized control', which means that they aren't controlled by one person or government.
This is different to 'centralized' electronic money and central banks. The control of each cryptocurrency works through a distributed ledger (a list of transactions shared by everyone), usually a blockchain, that serves as a public financial transaction database. #Bitcoin, first released as open-source software in 2009, is often called the first decentralized cryptocurrency.
Since then, over 5,000 cryptocurrencies (sometimes called 'altcoins', which is short for alternative coins) have been created.
In many cases, cryptocurrencies cannot be converted to real currencies; it is only possible to convert them to other cryptocurrencies, or to use them to buy things.
Some of Bitcoin and some other cryptocurrencies' weaknesses we can say

---
Crippling slow transactions and accessibility loss. Bitcoin transactions aren't as fast as they must be, BITCOIN is now higher in terms of cost which limit people to own it and This is one of the downsides that pushed us in SAFU NETWORK join the system and create a SAFU MULTIFUNCTION WALLET). A wallet with a very high Speed in transactions with payment freedom, transparency of information, high security, reduced risks to near zero risk for traders and investors, low transaction fee and more.
SAFU NETWORK OWN TOKEN

---
We have created SAFU TOKEN (SAFU) a Great Token build on the Binance Smart Chain (BSC) accessible and usable by everyone and most importantly a Fiat convertible token through different payments gateways. With SAFU TOKEN and our platform, you will generate passive income with all #DEFI features include but not limited to high-yield farming, static staking pool, Liquidy locking and more.
TOKEN INFORMATION

---
NAME: SAFU NETWORK
SYMBOL: SAFU
DECIMAL: 18
MAXIMUM SUPPLY: 15,000 SAFU
CONTACT ADRESS AT BINANCE SMART CHAIN (BSC): 0x3b529e373fa083a6e4f8d199a002ac4f7074f586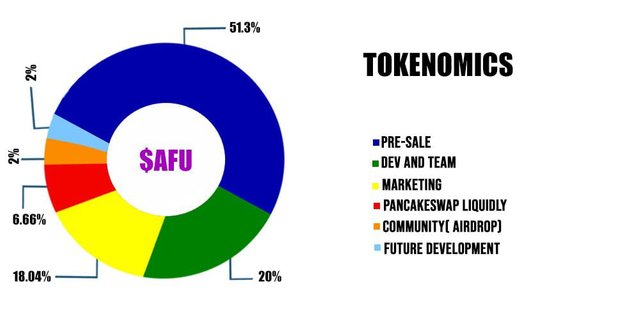 SAFU NETWORK ROAD MAP

---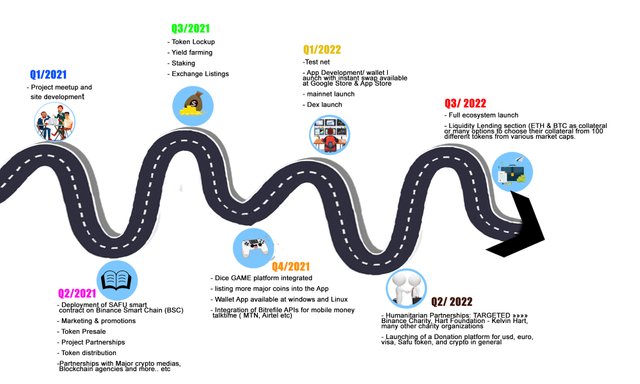 Contact information

---
Author: dey90
Bitcointalk Profile: https://bitcointalk.org/index.php?action=profile;u=731808
Wallet address (BEP20): 0xb951E5E651bC2f17C9A1639c22F293d5950DC62B