Saturday rolled around again, as it tends to do at the end of the week, and this time it was a nice sunny day. Just perfect for a long run. So on a long run I went.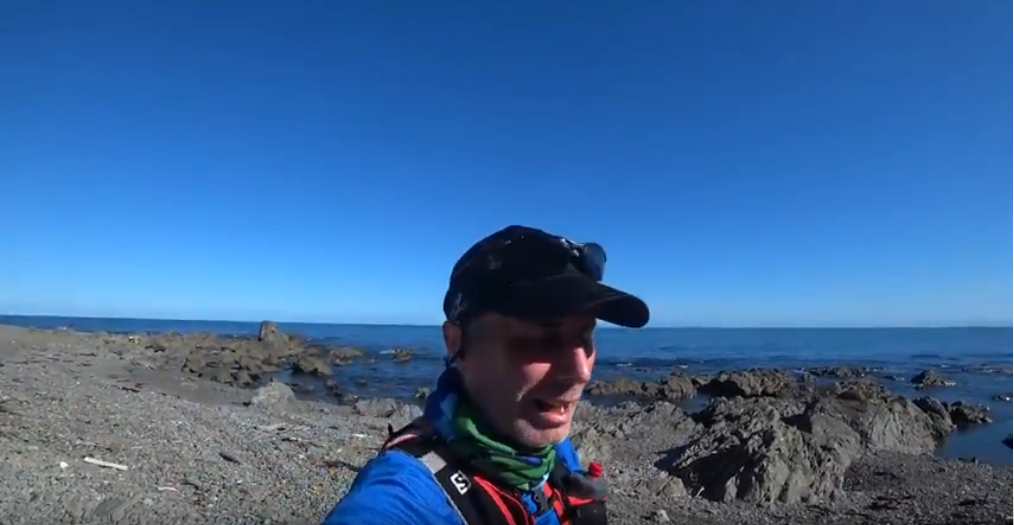 I have this idea about running all the way around the south coast to Makara Beach Café – a distance of about 28kms. (and back again) it's a mostly flat run, but the running surface is all loose sand and rock. So it is not as easy as just going for a jog around the block.
At the end of this run my feet were very sore and my ankles had had enough. So I'm going to have to build up slowly to the full distance it seems.
I'm fine with that. I have no races planned for the rest of the year, so now is good time to be building up the strength and endurance to get this done.
I hope you enjoy the video.
---
Steemit etiquette
Do write meaningful comments
Do discuss the topic in the post
Do tell me about how we share an interest
Do take the time and effort to actually read the post before commenting
Don't ask for follows
Don't ask for votes
Don't say you have voted for a post and then not vote for it
Don't say you have resteemed a post and not resteem it
Don't write short coments like 'Nice post'
Do be the sort of person you want reading and voting for your own posts.
---
Do you like games?
Check out my Steemit Ultra Marathon game where you can win 20SBD for first place, 10SBD for second and 5SBD for third. Get your virtual running shoes on and get ready to run!
---
Also don't forget to check out my Dad's blog
Who else can tell you stories about impersonating an officer, stealing a military aircraft to go on a booze run, or steal military aircraft and go on an unsanctioned bombing run - and that's all before he turned 18!
Check out @len.george and find out what other madness he got up to!
---
Are you new to Steemit and trying to figure out what it's all about?
Head over to: https://www.steemithelp.net/. It's the best place to get a handle on what the platform is all about.
---