One of the things Wales is known for is mountains, so I had to expect some running challenges there. Of course you can run around them rather than up them, but there will still be some climbs.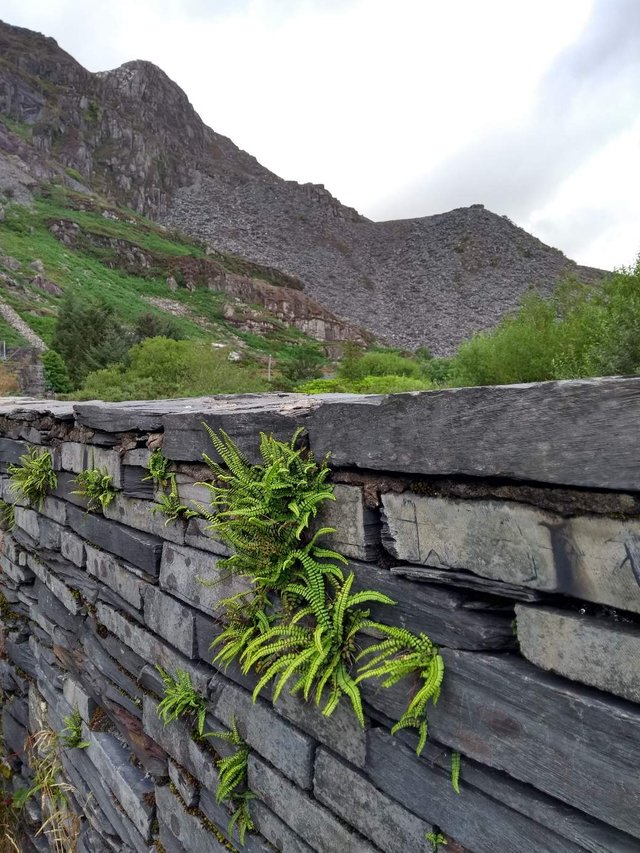 I started at our cottage where a footpath went off over a stream and the narrow gauge steam railway. That led to a fairly flat area at the foot of the hill that made got nice running. Lots of small pieces of slate underfoot, but not slippery. That part eventually came back to the railway and I then followed the main road up the valley. Up there is a place with slate caverns and zip wires that may have to be checked out.
Them it was back downhill and into town. This is where I managed a quick kilometre. Fairly quiet there in the morning before much was open. I had a little explore around the station and some back streets. Then it was back to the house for breakfast.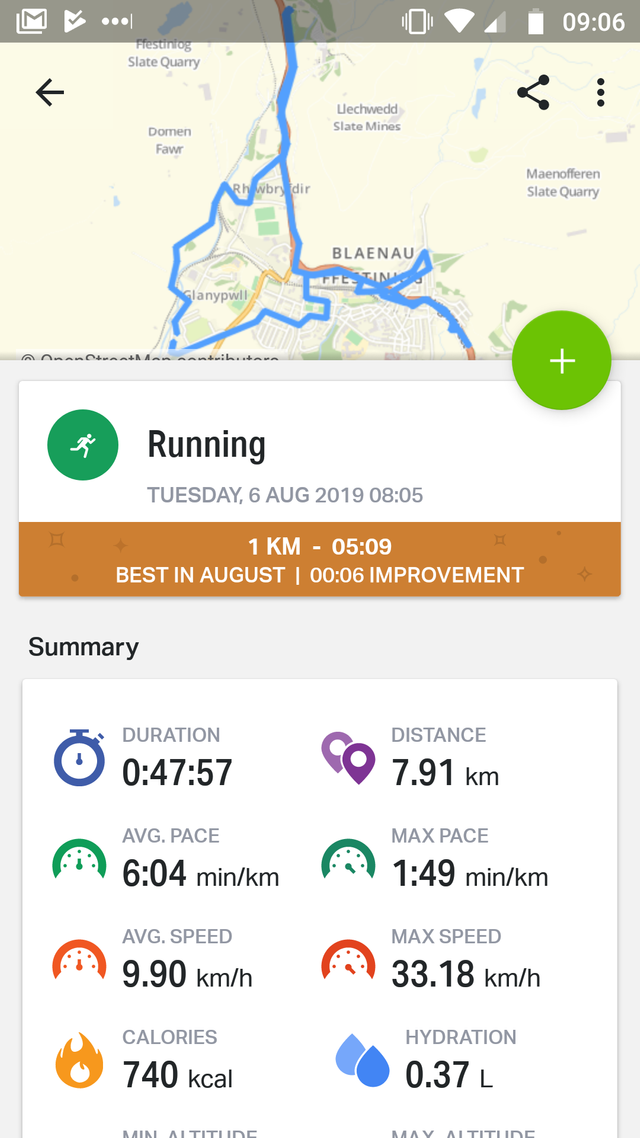 Around 300m of climbing is a reasonable workout. I'm not feeling up to going straight up the mountain just yet.
Run free!