I just finished a 21.239km run that lasted about 2hh:4mm:31ss !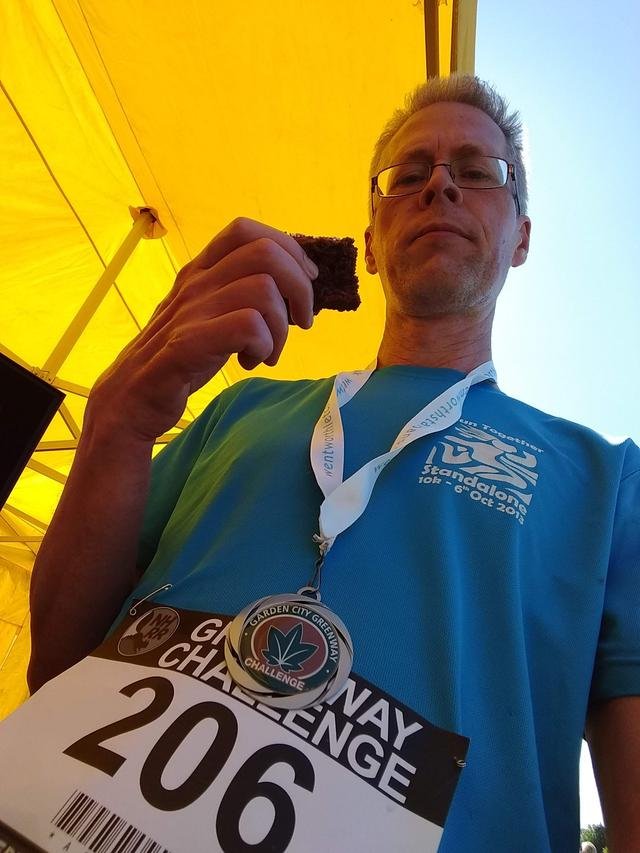 This is my first running post using
@exhaust
. I have been using Actifit, but neglected to make sure it was running on my phone today. This was my second entry in the
Greenway Challenge
that loops right around
#Letchworth
Garden City. It is a nice course on good tracks with a few hills and some roads to cross. There are no road closures, but there are marshals around to help you out. There is little in the way of course markers, so runners are provided with a map, but I know the Greenway pretty well as I often cycle parts of it.
I was there in plenty of time to collect my number. It was a sunny morning, but a little cold to start with. It soon warmed up though. The weather this week has been very variable with rain and hail, but we got lucky today. There was little in the way of mud, but a few puddles.
I had been a little concerned that I hurt my back last weekend. I was doing some digging and the next day it started playing up. Not painful, but it did not feel a good idea to bend too much. I was not really able to run for a few days, but more training was not going to make much difference. Last year I foolishly entered a 5km the day before and then cycled to the start, which may have compromised my performance. This time I got a lift. I am not sure I am much fitter than last year, but I am about 8kg lighter.
I took it easy at the start as there are a few pinch points that cause people to bunch up and the first hill comes fairly early on. I settled into a comfortable pace, but was not actually checking my progress. My phone was muted so I would not get updates every kilometre. I found people I thought I could keep up with. There was one guy a few years older than me who I ran with at times. I left him fairly early, but he caught me up and finished just ahead of me. I definitely slowed in the later stages and the Endomondo stats confirm this. I was doing about 5:40/km or less early on and nearer 6:00/km in the last 7km. It averaged out okay and I knocked seven minutes off my previous official time.
I managed a bit of a spurt in the last stretch around Standalone Farm, but had nothing left once I crossed the line. I had been feeling a little discomfort in my hips at times, but kept running all the way.
Finishers get a hot drink and a slice of cake from a huge selection. Thanks to North Herts Road Runners for another great event.
Run free!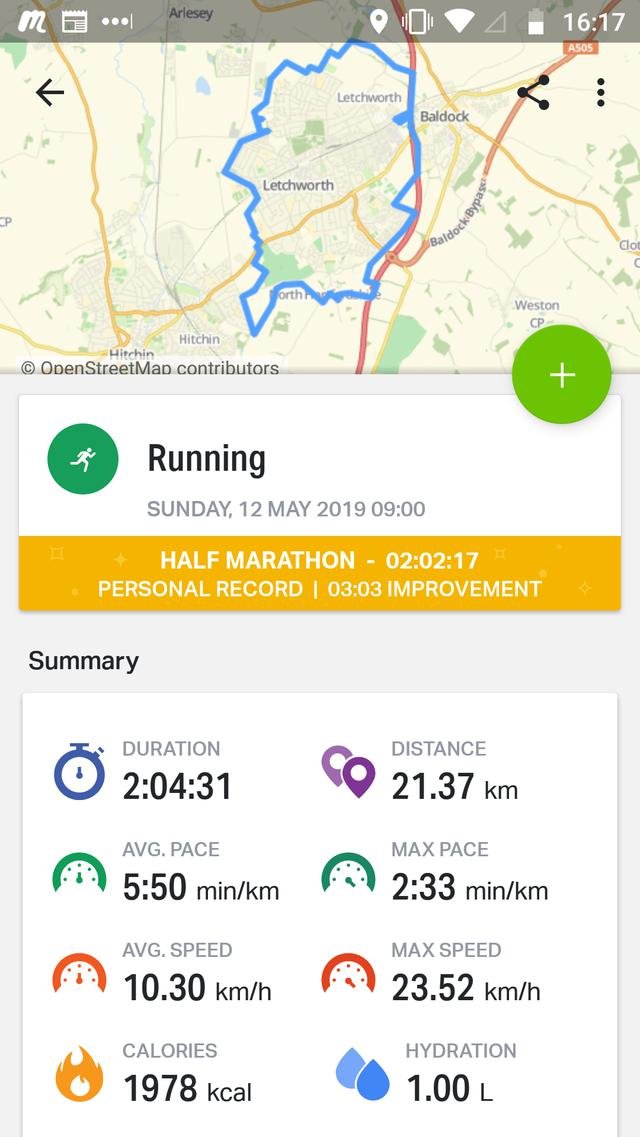 Check out some detailed info at
my EXHAUST page
Join me in testing out
EXHAUST
!