Out at night, like a ninja.
---


Murakami Haruki, WHAT I TALK ABOUT WHEN I TALK ABOUT RUNNING.
---
Step 1. Put on the Ambient Playlist.
Step 2. Run
Step 3. Enter the "other world."
---
In the video that follows, I talk about running at night, and why I often prefer it to running in the daytime. I also lament the good, bad, and in between of being a blogger and feeling the need to talk about everything on camera all the damn time. Although today, after I began filming, I felt good having this little conversation with myself. And don't get me wrong, I love it! Just with things the way they are on right now, it takes a lot of work/quantity to make a minimum payout, so I talk into the camera more than a lot. Glad to make anything, at the end of the day! That said, SCORUM is kicking ass so far, so I am going to be investing some more attention there.
---
---
What about you? When do you like to run?
~KafkA
!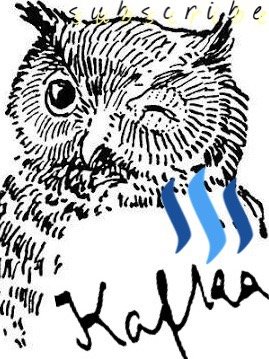 ---
Graham Smith is a Voluntaryist activist, creator, and peaceful parent residing in Niigata City, Japan. Graham runs the "Voluntary Japan" online initiative with a presence here on Steem, as well as DLive and Twitter. (Hit me up so I can stop talking about myself in the third person!)
Support Voluntary Japan!
---
Patreon: https://www.patreon.com/voluntaryjapan
Steem/SBD: @voluntaryjapan
BCH: qqvmdr3l0dlmjqdekkzgsdeg8hq2s9zt5ud3h004r7
BTC: 1MfENEp9tkJMHmrrj5rPKzohYNCw9S6qFw
ETH: 0x9199c3844fd8d3642b39175414c8ffcd403c7aaf
DSH: XpqAkZqHnE12pN9oKapd1Vmj91HSeb93K1
QTUM: 0x9199c3844fd8d3642b39175414c8ffcd403c7aaf