Dołączam do zabawy, w której wszyscy razem, łącznie przebiegniemy 100 000 km #run100kkm zapoczątkowanej przez @rolsonpatison
Poniżej przedstawiam mój tygodniowy trening, gdzie łącznie przebiegłam 10.56km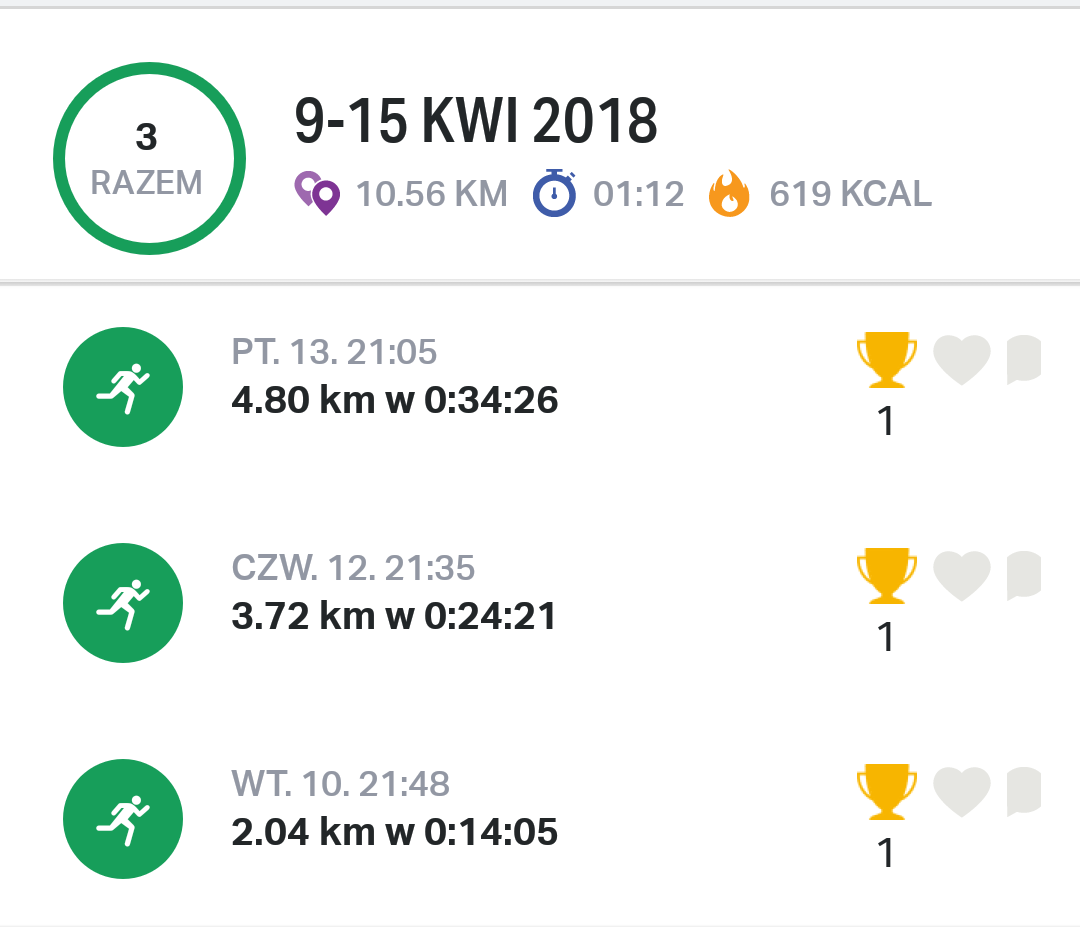 Natomiast w samym kwietniu juz przebiegłam 16.35km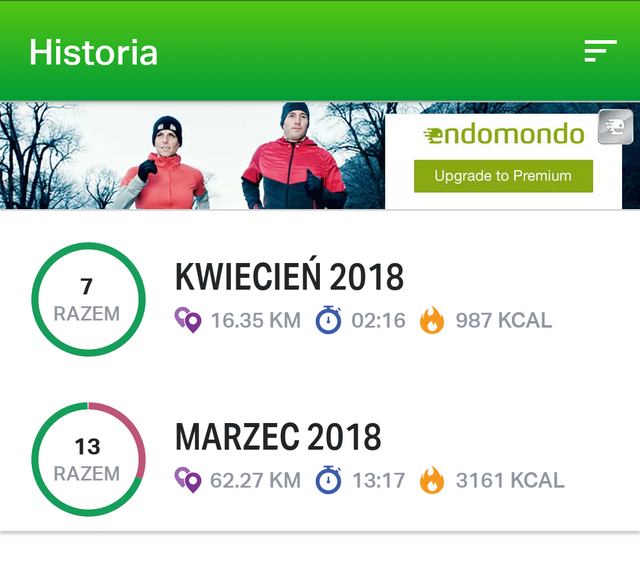 W tym tygodniu zaczęłam od trasy 2km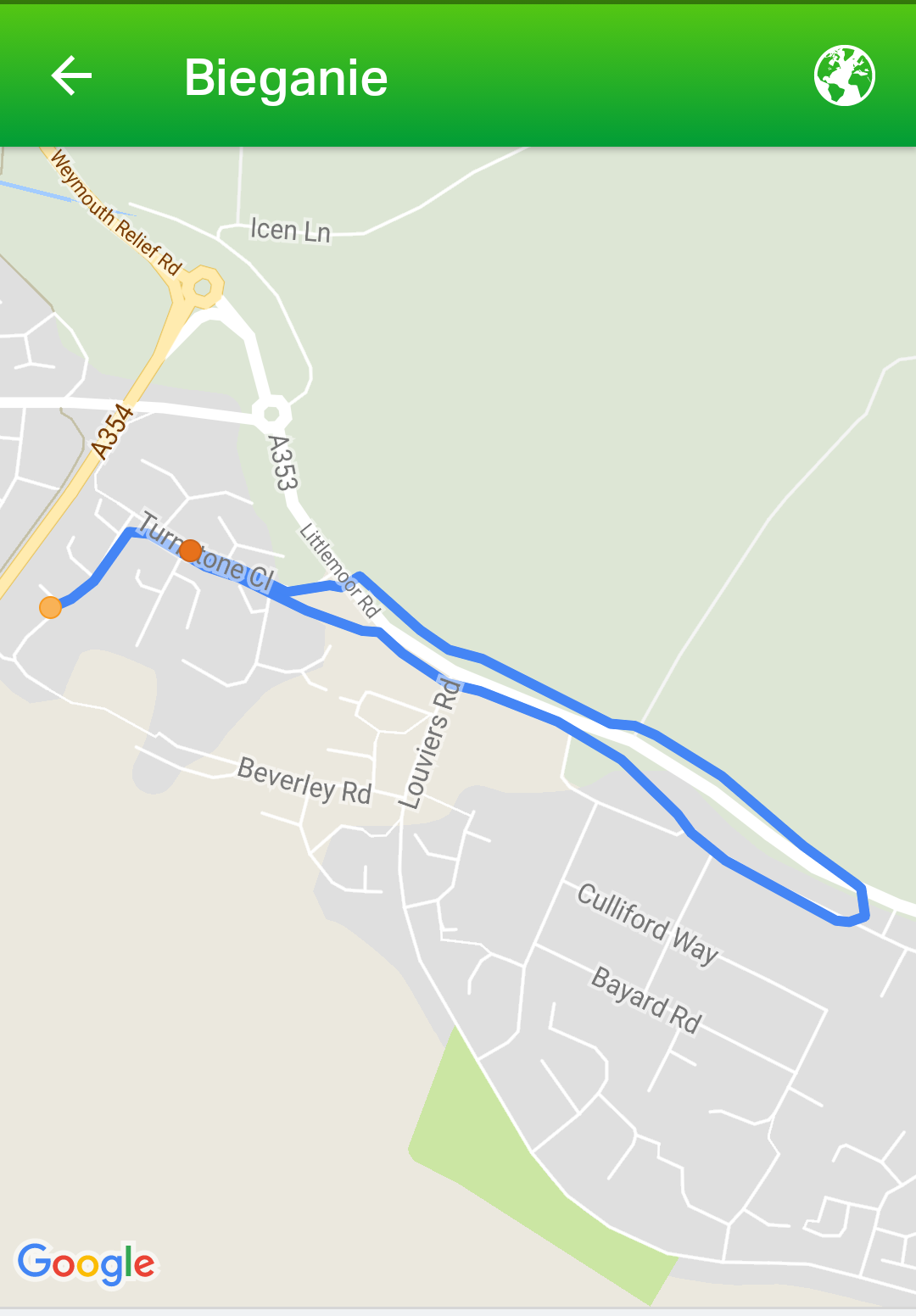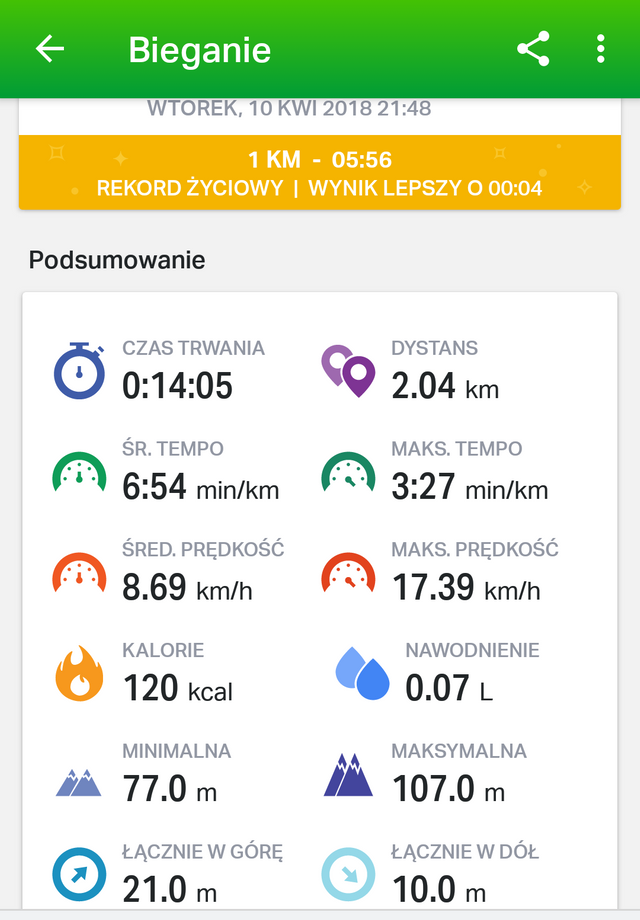 W następnym treningu zwiększyłam dystans o 1.72km.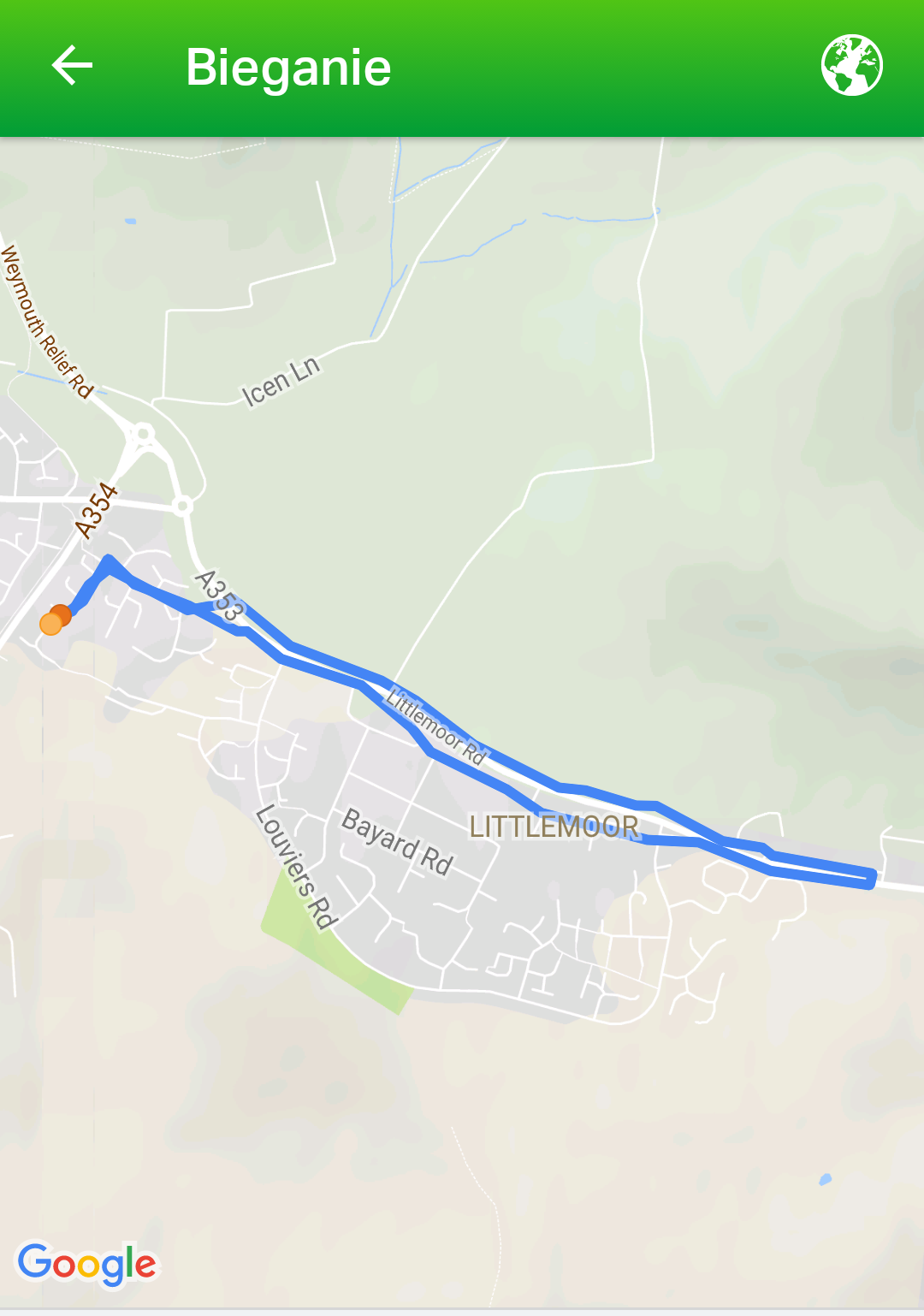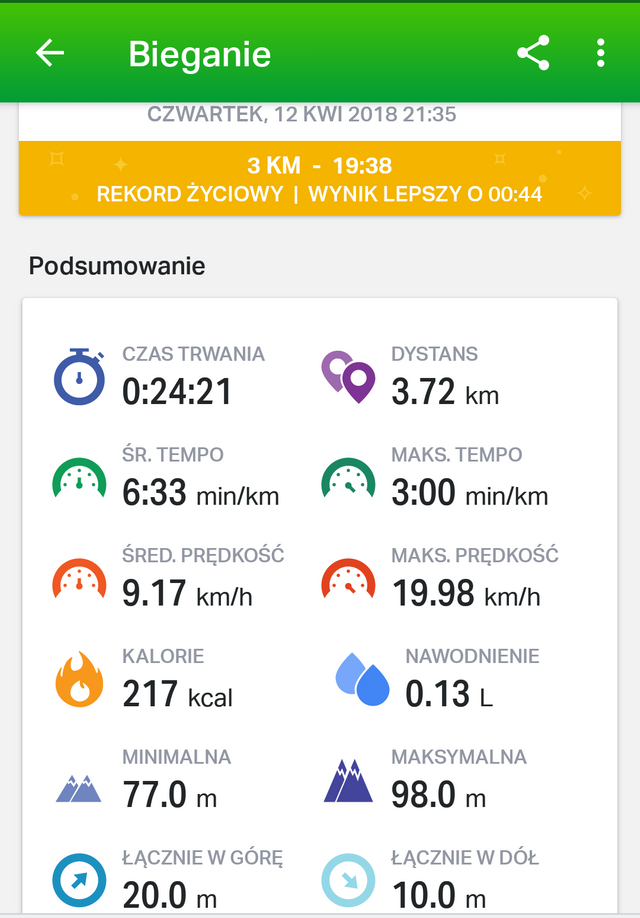 13go w piątek wydłużyłam swoja trasę o 1.08km z pracy "biegiem" do domu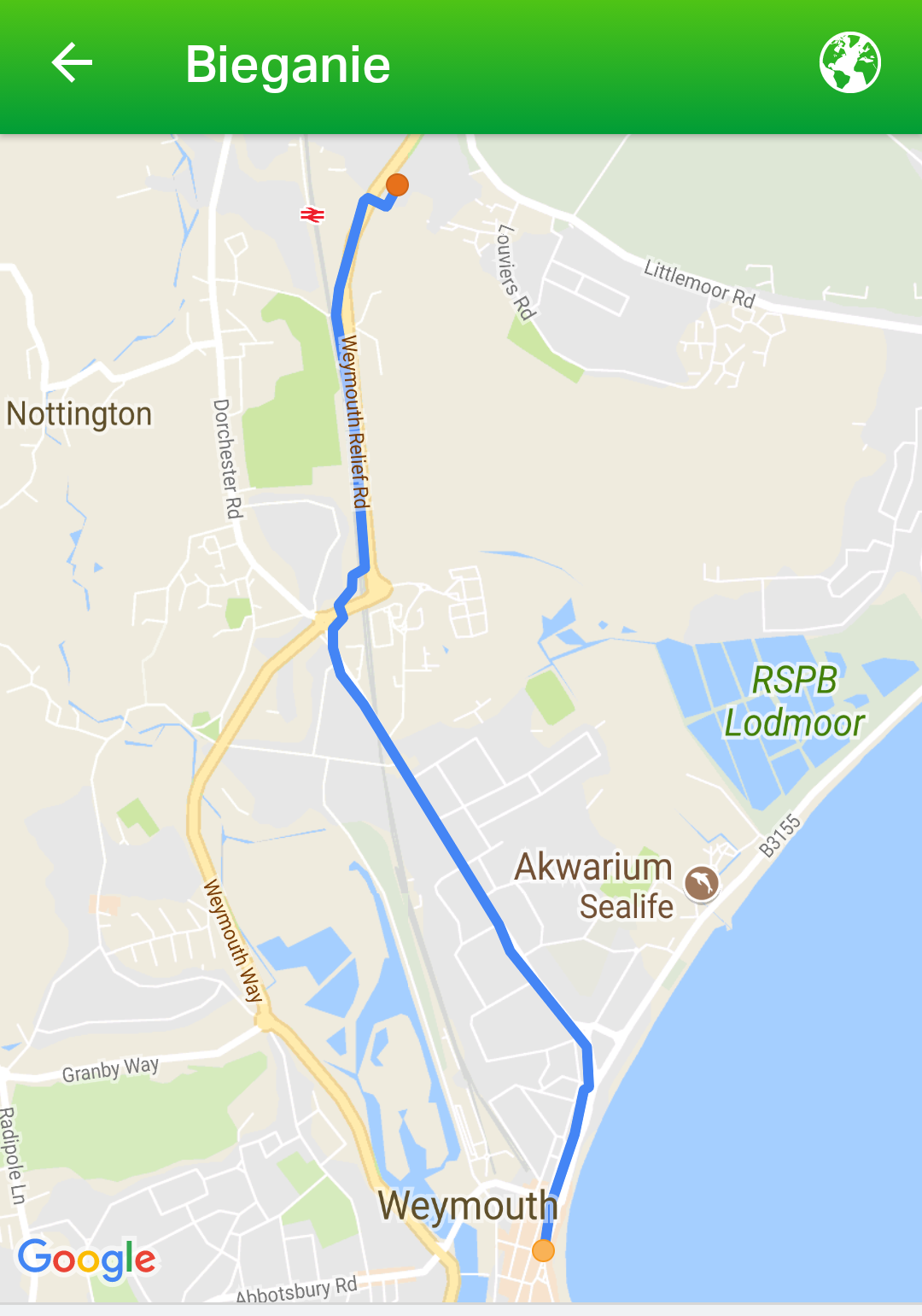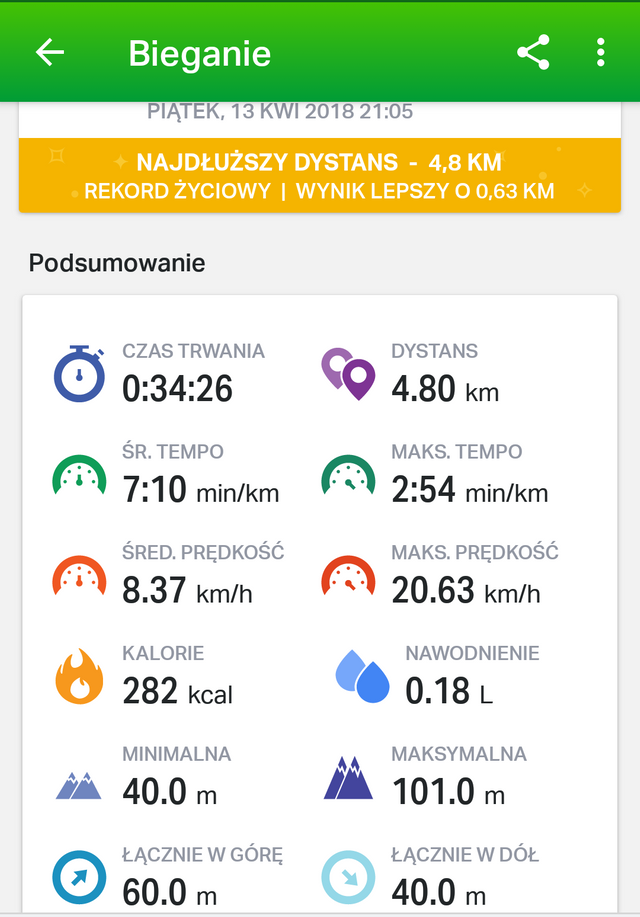 Chciałabym się skupić na wydłużeniu swojego dystansu, a nie na "czasie" jak narazie. Wydaje mi się, że z biegu na bieg moje choćby nawet minimalne wydłużenie trasy wpłynie na poprawę mojej wydolności.
KRYZYS
Pojawia się zazwyczaj na 3-cim kilometrze. Wtedy czuję, że nie potrafię się już tak bardzo skoncentrować na biegu (jak od startu) i opadam z sił. ( może wydać się to niektórym śmieszne, ale wtedy wykonuje telefon do przyjaciela Biegnę i gadam! To na mnie działa. Zapominam o tym, że "nie dawałam rady")
W momencie kiedy jestem w transie , (Tiesto to powoduje) często zdarza mi się urządzić tor z przeszkodami, dlatego też wtedy zbaczam z trasy i biegnę na dziko .
Wszystko po to, ażeby dodać sobie jeszcze więcej adrenaliny i niekiedy pokonać ten kryzys .
ĆWICZENIA
Kiedy czuję, że muszę się zatrzymać (lecz nigdy tego nie robię) po prostu zamieniam bieg na szybki marsz, do tego dorzucam ćwiczenia górnej partii ciała, albo odwracam sie i biegnę tyłem (podobno wtedy wiecej spalam :p)
O wiele lepiej i pewniej czuję sie na podłożu nie równoległym. Trasy, które sama sobie obieram m.inn. takie jak: bieg po plaży kamienisto piaszczystej, tereny górzyste lub skaliste, są dla mnie łaskawsze aniżeli 3kilometry w lini prostej. Nie czuję zmęczenia, nie mam zadyszki, a jedynie: Uczucie po treningu, które mnie motywuje i daje satysfakcję.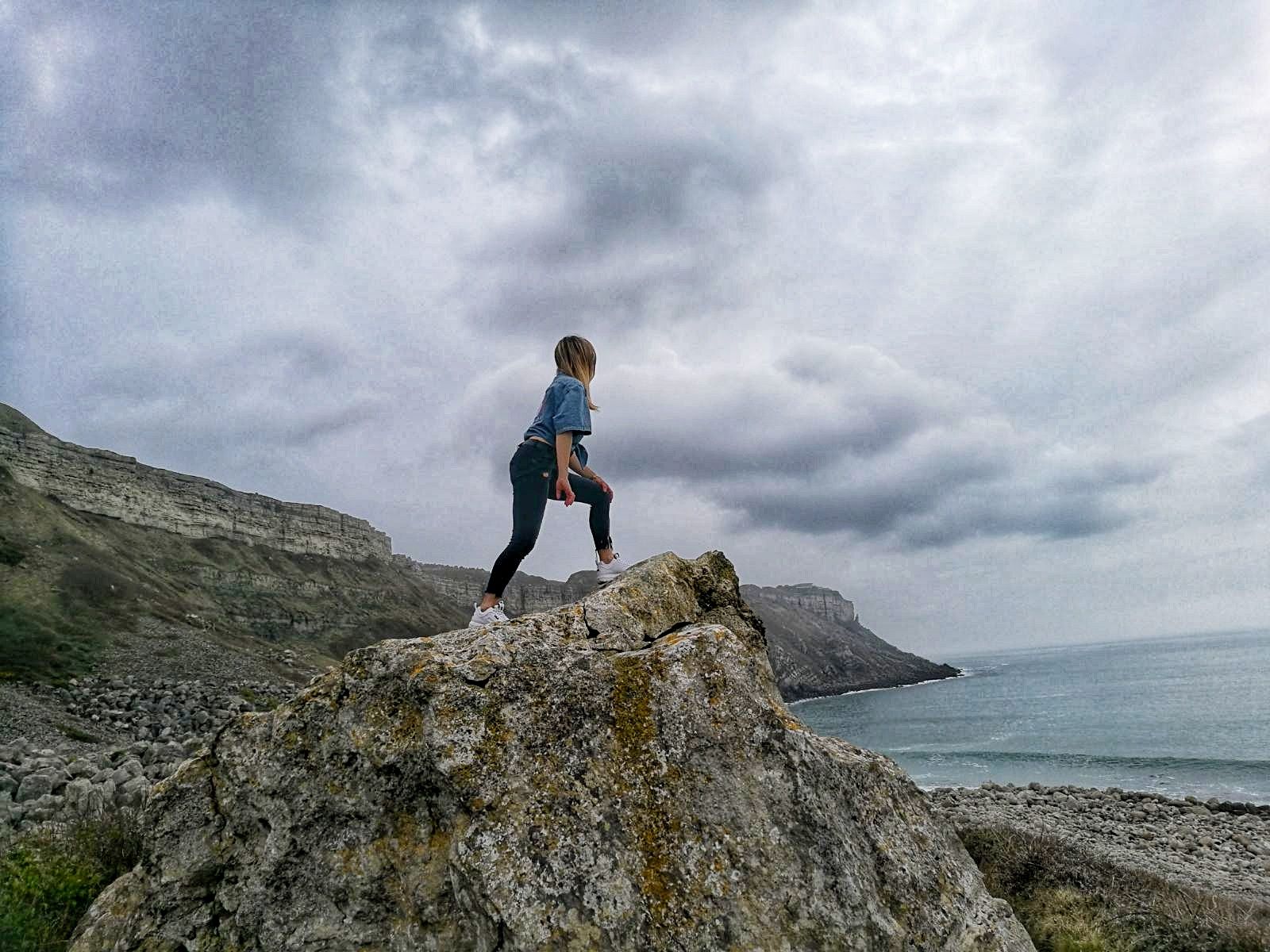 W końcu znalazłam "porządny" teren
Zjawiskowa wyspa, przepiękne szlaki, przepiękne widoki.
Powiedzmy, że miałam dobry dzień💙
P.S. Achaaaa... zapomniałam dodać, że biegam w UK
dzisiejszy trening podciągnę do następnego tygodnia
RUNJOY