Street Photography [5] - Two centuries | Уличная фотография [5] - Два века
---
Два века в одном потоке, ослик и шикарная машина. Работяга и роскошь.
Такой контраст часто можно наблюдать на улицах китайских городов.
А вообще мне Китай нравится. Гостеприимные люди, недорогие вещи и вкусная дешевая еда.
Советую посетить хотя бы раз в жизни.
Снято было в в городе Суйфыньхе, КНР.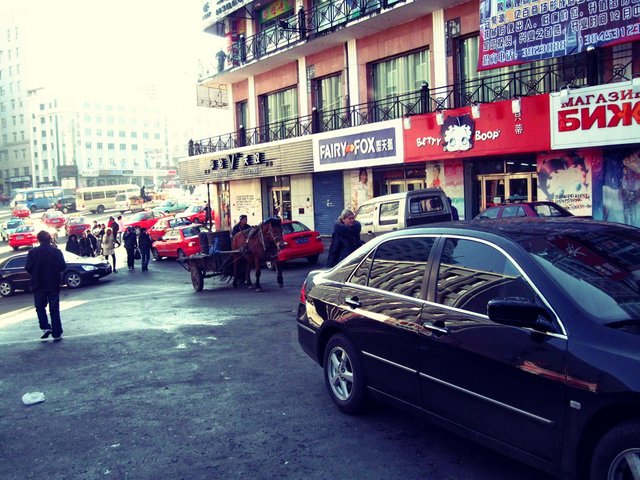 Two centuries in one stream, a donkey and a chic machine. Worker and luxury.
This contrast can often be observed on the streets of Chinese cities.
In general, I like China. Hospitable people, inexpensive things and delicious cheap food.
I advise you to visit at least once in your life.
It was photographed in the city of Suifinyhe, China.
---
Excuse me for the bad English.
Google Translate.


foto from @trionyx-dv, 2008
---