@methus ,@enjar blaze and @cyber.explorer is sinking down the the water. they find the row bout Rastael was telling them about. the manage to get all inn the bout, @enjar start to row they are silent blaze is not used to be in a bout but @cyber.explorer manage to come him down the are gong slowly pass the wall and the can see inn the the village the can see the Snake clan chief. the silent is broken by a scream from where the came from the can see Warriors running to the gate. the Snake clan chief. is shouting commands. they has not been seen.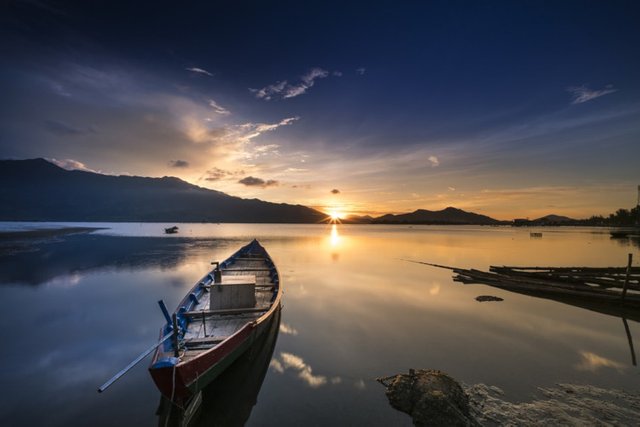 @ecoinstant sending the first arrow at the guard tower he gets two hits down from his side @blockurator, aiming his cross bow the arrow fly but he is missing the guard. Rastael mumbling Roots from the ground is encircles one of the Warriors he is stuck he try to move use his sword but its no use.
@happyme is running forwards get a good hit on one of the Warriors at the gate. @hhayweaver is joining in his war hammer hits hard knocking the boots of the Warriors be staggers blood is poring out. of a big cut. but swings back but the shock attack make him misses @hhayweaver is stuck at the wall .. and arrow hit the wall next to him, but he is unharmed then he ses arrows hiting @ecoinstant, @blockurator ,Rastael and @happyme he hoping his fellows colonists are ok.
@stever82 is aiming careful but the vind is stronger then expedited. on his side he can see a Warriors running at him he take one hit. @enjoycompany, @creativetruth , big jake is planing there attack thinking how we can save this before its to late.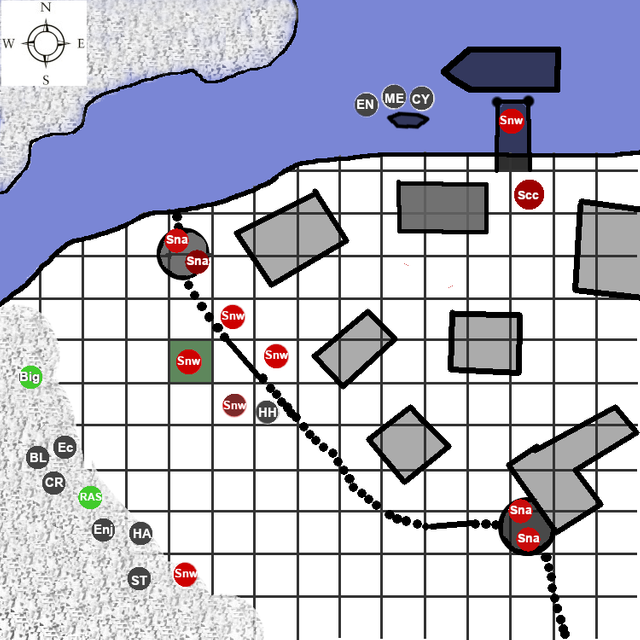 The bout take three people it take one action to row over the River (from your starting location). or max 6 squares a turn
use the shore line as refaranse point
The rowbout can use normal charge attack so the first turn you can row the shore then jump out and attack then you have two turn left.
The gates need melee weapons it has 15 hit points auto hit meaning you dont need to roll the dice to hurt it
line of sight rule whit the buildings you cant see over them (squares)
normal sneak attack 1-3
when a colonist have 0 hit points he is unconscious by the colonists need to give him a health potions or and Magic heal so he can continuing the quest. if no heal is given the colonists revising no loot and get - on his next turn. if all colonists in a quest are unconscious the quest is over and no loot is given.
'it take a one action to give a potion and you need to be next to the colonists.
Quest rules
https://steemit.com/rpg/@darklands/how-to-do-darkland-tutorial-wiki-regions-and-quest-rules
Overview over all collonyes
https://docs.google.com/spreadsheets/d/1yVIjhPnBVNHxymHEYQU-8-VolVaiTn8Us9iJWmcHaqU/edit?usp=sharing
●▬▬▬▬▬▬▬▬▬▬▬▬▬▬▬▬▬▬▬▬▬▬▬▬▬▬▬▬▬▬●
@ecoinstant (cinnamon roll.amulet.ring) 9 (+4 bow gem 3 dam)
4 hit points (+2 of 11 armor) (-9 wounded)
3 health potions
player

Rastael (cinnamon roll) 7 (+5 wizard staff 2 dam )(+4 armor Iron shield 2 dam knock back)
4 hit points (+5 of 8 armor)(-3 wounded)
3 health potions
Spells:(Dark Heal) and (Roots)
player


●▬▬▬▬▬▬▬▬▬▬▬▬▬▬▬▬▬▬▬▬▬▬▬▬▬▬▬▬▬▬●
@happyme (ring,amulet) 7 (+5 Long sword gem 3 dam)(+4 iron spear 2 dam)
4 hit points (+3 of 6 Armor) (-3 wounded)
player


●▬▬▬▬▬▬▬▬▬▬▬▬▬▬▬▬▬▬▬▬▬▬▬▬▬▬▬▬▬▬●
@stever82 5 (+5 Axe)(+4 bow 2 dam)
4 hit points (+2 of 4 armor)(-2 wounded)
1 health potion (from @enjar)
player


●▬▬▬▬▬▬▬▬▬▬▬▬▬▬▬▬▬▬▬▬▬▬▬▬▬▬▬▬▬▬●
@enjoycompany (cinnamon roll) 7 (+4 stone club 2 dam)(+4 armor large wood shield 2 melee knock back)
4 hit points (+6 armor)
player

●▬▬▬▬▬▬▬▬▬▬▬▬▬▬▬▬▬▬▬▬▬▬▬▬▬▬▬▬▬▬●
@creativetruth (-3 wounded) (ale,amulet) 5 (+5 long sword)(+4 bow)
** 4 hit points (+6 Armor)**
1 health potion
player

Big Jake (ale) 5 (+4 "Fang")(+6 hunter's Bow 3 dam)
4 hit points (+1 Armor)
player


●▬▬▬▬▬▬▬▬▬▬▬▬▬▬▬▬▬▬▬▬▬▬▬▬▬▬▬▬▬▬●
@enjar (cinnamon roll,amulet,ring) 9 (+4 iron spear gem 4 dam)(+4 armor large wood shield 2 dam)
4 hit points (+8 armor)
3 health potions
player

●▬▬▬▬▬▬▬▬▬▬▬▬▬▬▬▬▬▬▬▬▬▬▬▬▬▬▬▬▬▬●
@methus (cinnamon roll,rings).9 (+5 dark staff 2 melee damage)(+2 armor wood shield 2 dam knock back)
4 hit points (+9 armor)
1 health potion
spells: (Dark heal)(Dark missile)
player

●▬▬▬▬▬▬▬▬▬▬▬▬▬▬▬▬▬▬▬▬▬▬▬▬▬▬▬▬▬▬●
@blockurator(-3 wounded)(amulet) 3 (+5 iron long sword 3 dam/gem)(+3 cross bow "4 dam")
4 hit points (+2 of 5 armor)(-3 wounded)
2 health potions
player

●▬▬▬▬▬▬▬▬▬▬▬▬▬▬▬▬▬▬▬▬▬▬▬▬▬▬▬▬▬▬●
@hhayweaver (cinnamon rolls,ring) 8 (+3 war Hammer two hands 5 dam),
4 hit points (+2 Armor)
1 Health Potion,
player

●▬▬▬▬▬▬▬▬▬▬▬▬▬▬▬▬▬▬▬▬▬▬▬▬▬▬▬▬▬▬●
@cyber.explorer (ale,amulet,wolf pelt) 9 (+5 long sword w/gem 3dam)(+4 armor iron shield 2 dam knock back)(+1 dam Blaze)
4 hit points (+14 Armor)
1 healing potion
player

●▬▬▬▬▬▬▬▬▬▬▬▬▬▬▬▬▬▬▬▬▬▬▬▬▬▬▬▬▬▬●
Snake clan Warrior (ale) 7 (+5 iron sword 2 dam)(+4 armor iron shield 2 dam knock back)
4 hit points (+6 armor)
Snake clan Warrior (ale) 7 (+5 iron sword 2 dam)(+4 armor iron shield 2 dam knock back)
4 hit points (+1 of 6 armor) (-5 wounded)
(next to @hhayweaver)
player

Snake clan archer (ale) 7 (+5 bow 3 dam)
**4 hit points (+4 armor) **
player

Snake clan chief (ale.amulet,ring) 9 (+5 iron war hammer 5 dam)
2 hit points (+0 of 12 armor) (-14 wounded)
player

wood gate: north west
hit points 15
wood gate south east
hit points 15