@methus is going in the the mine. gob is not sure what to do @stever82 its still out there..but after a wile he know his villag need him and we need to get going he following @methus in the the mine, and hoping @stever82 will be ok alone out here.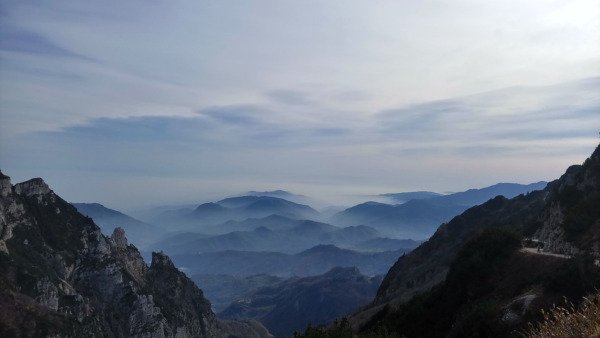 in side the cave Gob is meeting up with @methus they are standing in a opening of a big cave. undeads all around inside. @methus see a small cluster of undeads he ses a chance the get rid of them with a well placed Fireball. they burn to a crisp. Gob ses and stronger undead he casting his berserk spell on him the undeads is moving fast and killing one of his fellow undeads. from the back side of the big rock in the cave and undead oger is comming it ses Gob. and sprints to Gob is surprise he thinks he never seen a oger move like this before. but the oger is still clumsy even if its dead and misses Gob with his war hammer. more undeads are on the way.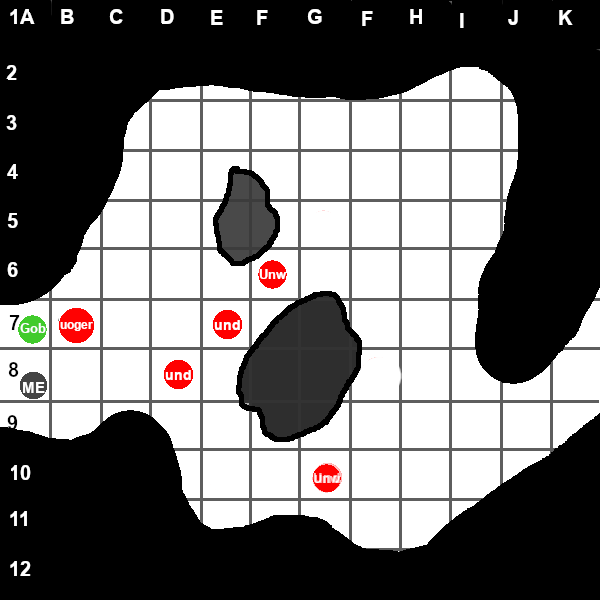 The goblins are patrol outside in the wally two of them are moving down to the garrison two is swinging up to Check up the entrance to mine. they ses and enemy warrior and attacking.
@stever82 is alone outside. he notes two goblins attacking him. he get very locky his armor take all the damage but he is in danger. try and fight or run in to the mine.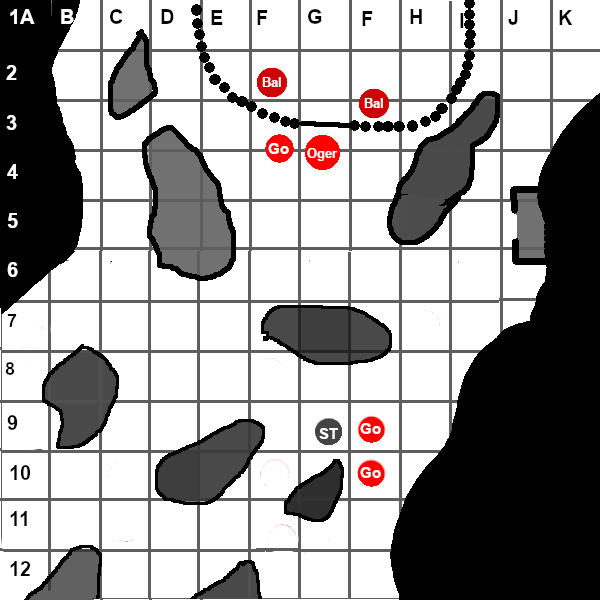 if you find a weapon or armor you can replace it whit you current gear if you want
Darkland wiki
https://steemit.com/rpg/@darklands/how-to-do-darkland-tutorial-wiki-regions-and-quest-rules-update-1-0#comments
Overview over all Colones and Quest Rules.
https://docs.google.com/spreadsheets/d/1yVIjhPnBVNHxymHEYQU-8-VolVaiTn8Us9iJWmcHaqU/edit?usp=sharing
●▬▬▬▬▬▬▬▬▬▬▬▬▬▬▬▬▬▬▬▬▬▬▬▬▬▬▬▬▬▬●
@methus (Ring,amulet) 7 (+7 dark staff 2 melee dam +2 spell dam)(iron Shield)
4 hit points (9 of 13 Armor)(wounded)
(3 healing potions)
Spells: Dark Missile, Dark Heal, Fireball
Player

Back pack capacity (15 of 25 resources)(1 of 5 weapons and armor)
13 Wheat, 2 Ale, (+5 iron spear 3 dam)
●▬▬▬▬▬▬▬▬▬▬▬▬▬▬▬▬▬▬▬▬▬▬▬▬▬▬▬▬▬▬●
@stever82 (ale,boar fangs amulett) 9 (+5 iron axe)(+5 bow 3 dam)
4 hit points (1 of 5 Armor)(wounded)
2 health potions
Player


Back pack capacity (12 of 25 resources)(1 of 5 weapons and armor)
4 fish, 4 meat and 4 wheat, (+4 studded hide chest)
●▬▬▬▬▬▬▬▬▬▬▬▬▬▬▬▬▬▬▬▬▬▬▬▬▬▬▬▬▬▬●
Gob (cape of knowledge,ring) 6 (+9 dark staff 2 melee dam +2 spell dam)
4 hit points (10 of 10 Armor)
1 greater healing potion
2 armor potion
Spells: lightning bolt, dark heal ,berserk
Player

Back pack capacity (10 of 25 resources)(5 of 5 weapons and armor)
10 wheat, (+5 +4 stone clubs)
●▬▬▬▬▬▬▬▬▬▬▬▬▬▬▬▬▬▬▬▬▬▬▬▬▬▬▬▬▬▬●
Goblins 5 (+4 stone club 2 dam)
4 hit points
Player

Oger 5 (+6 Stone hammer +6 dam)
10 hit points (15 of 15 Armor)
(slow two turns)
Player

ballista 12 ( iron bolt 5 dam)
20 hit points (slow two turns)
Player

●▬▬▬▬▬▬▬▬▬▬▬▬▬▬▬▬▬▬▬▬▬▬▬▬▬▬▬▬▬▬●
in the mine
undeads 5 (+3 fist 2 dam
4 hit points (slow two turns)
Player

undeadwarrior 5 (+5 iron sward 3 dam
4 hit points (5 of 5 armor)
Player

undead oger 5 (+5 warhammer 5 dam)
20 hit points (slow two turns)
Player