Mineral Monday's #51 Zunyite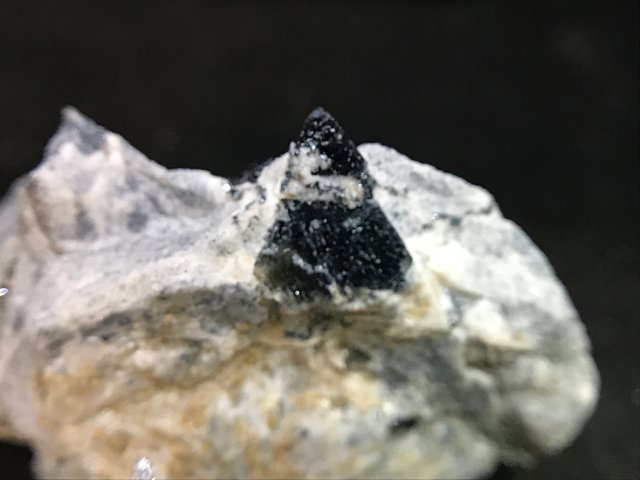 Here we go again, another mineral I had never heard of until the other day, Zunyite. I was browsing an old timer's site, http://www.crystal-mine.com when I came across the mineral.
Jack, the owner of The Crystal Mine, is an old mineral collector who started out in the 1960's! He has some really nice minerals at a very affordable price. Or he did until I spent a lot of money buying everything up!
Zunyite is a sorosilicate mineral, meaning it is composed of two tetrahedral silicates, triangular silicon atoms connected together by an oxygen atom. Pretty interesting. It's shape is similar to benitoite, which is uncommon in the mineral world.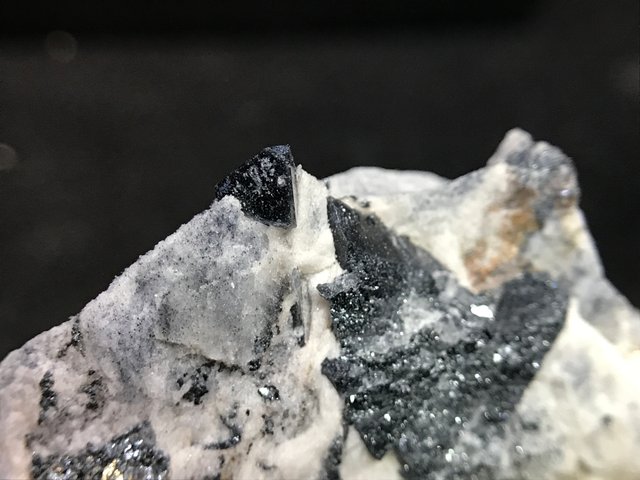 Zunyite was discovered in 1884 in the Zuni Mine in San Juan County, Colorado. Since then it has been identified in several locations around the world, but still remains a rare mineral.
Zunyite is colorless, gray, white and/or red. The specimens I have posted here are all dark gray and come from the Big Bertha Mine located in Quartzite, Arizona. They look black in the pictures and even in person, but if you look closely it's a dark gray.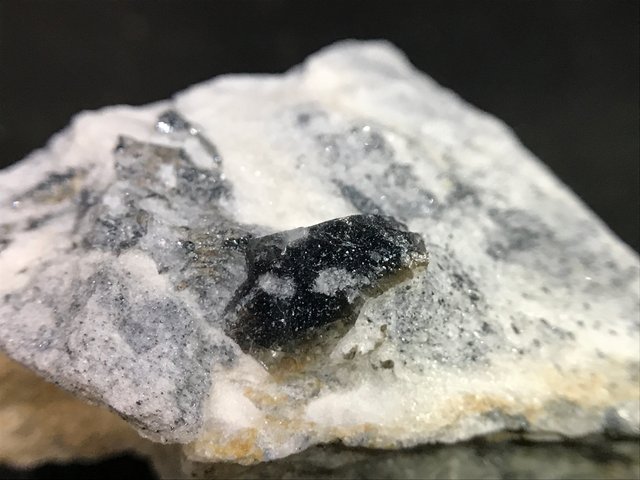 As I mentioned this is a new mineral I am not familiar with, but due to it's similar shape to benitoite I'm going to start paying attention to it. Hopefully this summer when I visit my wife's hometown I'll have a chance to visit a mine that produces it and collect some samples. The mine is called Kamakita and is about 1 hour north of my wife's hometown. https://www.mindat.org/loc-73233.html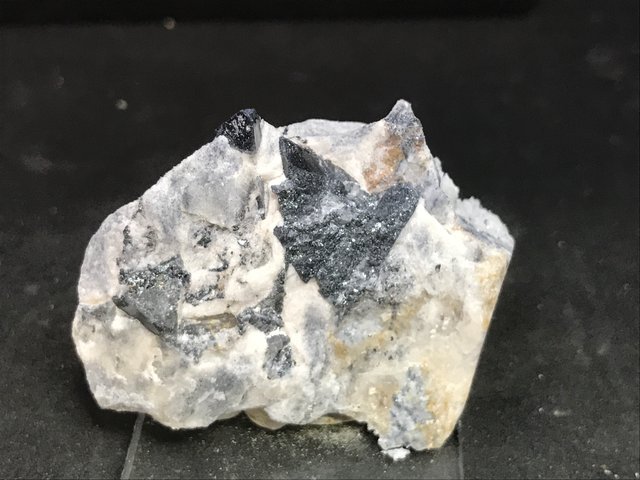 Thanks for reading!