Rock Classics is here with Edition 32
It is time for another Rock Classics post, edition 32 with some US rock music act. Kid Rock is a mystery and I learned a lot about him today. Born as Robert James Ritchie he is famous as rock star - to me at least. What I did not know is that he actually started his career as rapper and DJ back in 1990 when he released his debut album on the Jive record label.
Since around 2007 he is focusing on other styles so we could classify this as rock music with also production going a bit into the country music area e.g. together with Sheryl Crow or Bob Seger.
As a producer and musician he is a so called self teacher which deserves a lot respect in my view. The most popular meanstream chart breaker is probably "All summer long" - a single that was released in 2008 and sampled two 1970ies hits by Warren Zevon and Lynyrd Skynyrd to a monster mashup rock classic! The song was Kid Rock's first international hit topping several European charts such as in the UK, Ireland, Austria, Germany and Switzerland and is perfect for a hot summer night which I currently enjoy over here in Bulgaria.
Kid Rock and Pamela Anderson
Before his international break-through Kid rock was known in the US - when he was starting to have success over in Europe I first did not really like him - simply because all we heard was that he is the guy of Pamela Anderson - and we all thought - WTH is Pam doing again lol? But we know Pam and her love for bad boys - it was an interesting relation incl. marriage and divorce.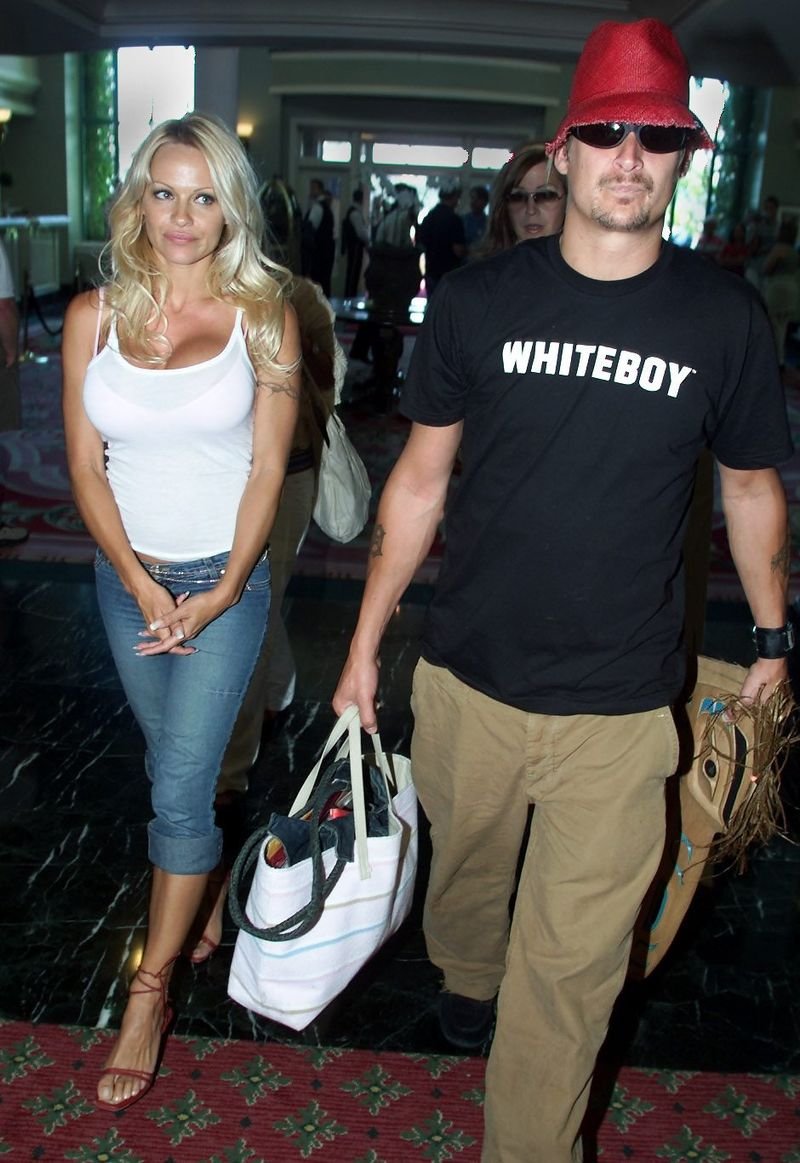 Source: Wikipedia
Kid rock as Rapper
I still can not believe it but it is true, he signed a record deal at the age of 17 as a a rapper, he toured with Ice Cube- made an enemy in Vanilla Ice and became one of the two biggest rap stars in Detroit in 1990. Eminem is considered a real friend of him too.
Check him out as a rapper - full album audio here:
Some more Rock Tracks
Please watch and listen to some of his rock and crossover hits of the last 20 years in the following and let me know your thoughts about Kid rock, the music, the post, Steemit and whatever you want to say 👀.