I think Mr. Robot is an attempt to paint crypto users as mentally unstable hackers, don't get me wrong, I love the show. But I also think it's government propaganda.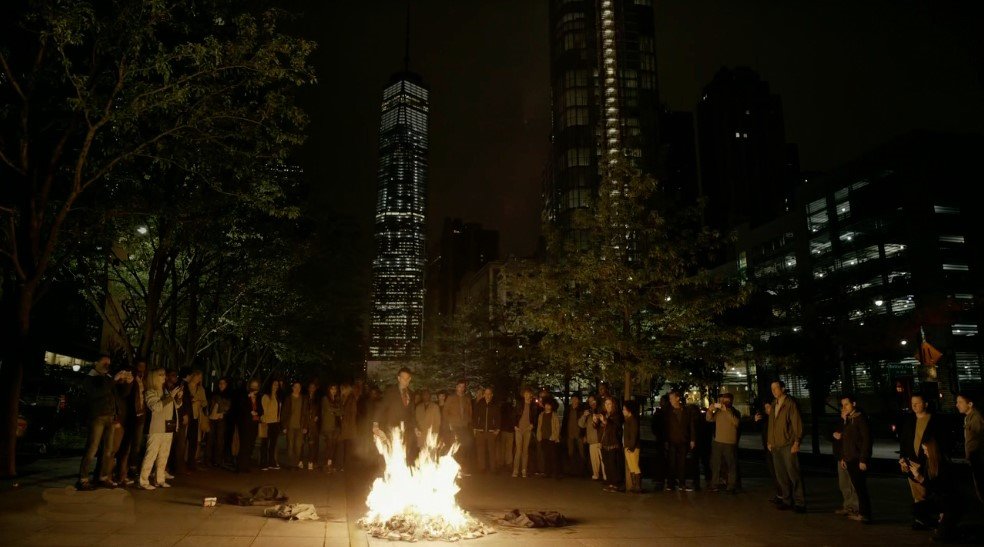 In this show they did the one thing I think regulators are really afraid we will encourage people to do, a big pile of fiat was set on fire in a public setting.
Perhaps they are thinking because we already saw it on TV we won't think it's original enough to do it again, haha. I've seen people burning money already, they were trying to start a fire because it was freezing cold. At the end of the day we don't need to encourage people to do things like this because when shit hits the fan the real value of things becomes clear.
What we need never forget is profit-puppets will try to profit until the very end, they've come too far to give up.
The attitude that we are unbeatable because we support a better way of doing things should never be ours. When we become confident in our success is when we start losing.
I love this song, it's so soothing.
Don't let them get in your brain, keep your peace and your piece; trade carefully.